Ghanaian musicians Samini and Kofi Kinaata are scheduled to grace the stage at the newly refurbished Kwame Nkrumah Memorial Park in Accra on Friday night, which happens to be today.
The park was officially commissioned this week and is set to host a promising concert featuring these talented artists among others at 8 pm.
In an interview, Samini and Kofi Kinata confirmed their participation and promised to leave a lasting impression so they urged their fans to anticipate after they had taken it to their Twitter handles.
The two artists emphasized that it is going to be a night to remember, and they expressed their excitement about the upcoming event.
They also took the opportunity to pay tribute to Ghana's first President, Kwame Nkrumah, pledging to honor his legacy through their exceptional performances.
Samini, who regards the concert as a family affair due to his mentorship of Kofi Kinaata, shared his sentiments on Instagram.
Kofi Kinaata, on the other hand, who is well-known for his songwriting prowess, encouraged his fans to attend the event in their numbers, announcing:
"This Friday at the new Kwame Nkrumah Memorial Park… Re-Ignition Concert! #TeamMooove".

Kofi Kinaata
The Kwame Nkrumah Memorial Park is located on the former British colonial Polo Grounds on the coastal outskirts of Accra, where Dr. Kwame Nkrumah famously proclaimed Ghana's independence.
Initially, the Memorial Park was constructed in 1990 by the late Head of State, Jerry John Rawlings, the park serves as a testament to Ghana's rich heritage and was opened to the public in 1992.
Over the years, the park has attracted visitors from all corners of the globe, with an annual count of approximately 98,000 individuals who come to pay homage to Ghana's first President and gain insights into his life and legacy.
As one of the top 10 most visited sites in the country, the park holds significant cultural and historical value. Its recent revitalization has sparked a buzz, with hopes of attracting over a million visitors from around the world, eager to experience its renewed splendor.
Architect shares inspiration for Kwame Nkrumah Memorial Park refurbishment
The 29-year-old architect, Bethel Kofi Mamphey, responsible for the refurbished Kwame Nkrumah Memorial Park shared insights into the inspiration behind the renewed appearance of Ghana's first president.
He expressed that his main inspiration was to create an engaging experience for young individuals, enabling them to comprehend and appreciate the achievements of Ghana's former President.
In 2022, the facility underwent closure for renovation, resulting in the integration of new elements at a cost of $3.5 million.
The refurbished Kwame Nkrumah Memorial Park showcases various enhancements, including a reception hall, administrative spaces, spacious restroom facilities, a restaurant, a gift shop, and a library. These additions contribute to its appeal and overall attractiveness.
Additionally, notable features of the renovated Kwame Nkrumah Memorial Park include an audiovisual hall, a tunnel adorned with the inscribed speeches of Dr. Nkrumah, and a Freedom Wall. The water fountain has also been enhanced with the incorporation of audiovisual elements, adding to the overall experience and ambiance of the park.
During an interview, the 29-year-old architect emphasized that the creation of the Freedom Wall, featuring quotes and pictures portraying the diverse emotional states of Ghana's first President, aimed to offer park visitors an authentic understanding of Dr. Kwame Nkrumah's persona.
He said:
"Most of us millennials, have heard of Nkrumah, but we didn't see him, so coming up with the project, I wanted to create something that will allow people to experience parts of him that people have never seen– the emotional phases he went through as a President. The Freedom Wall is to give visitors a feel of Dr. Nkrumah".

Bethel Kofi Mamphey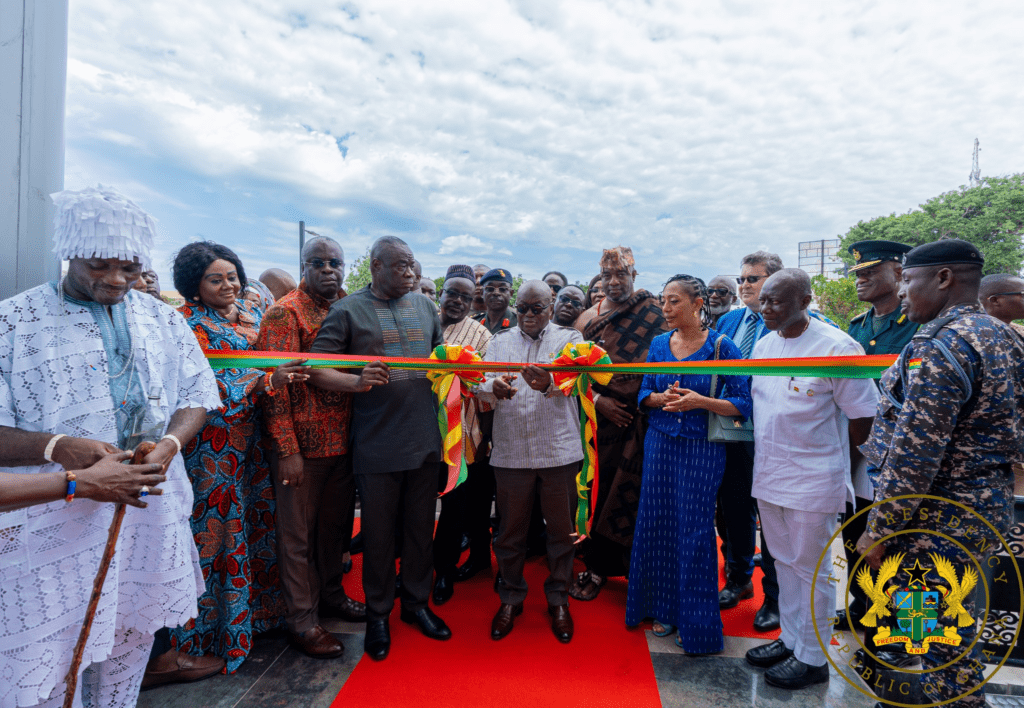 On Tuesday, 4th July 2023, President Nana Addo Dankwa Akufo-Addo officially inaugurated the refurbished Kwame Nkrumah Memorial Park.
The President expressed his belief that the refurbished park will draw approximately one million domestic and international tourists each year.
READ ALSO: I Don't Eat My Wife's Food Because I Don't Want To Die Early – Oboy Siki