Pastor Moses O.K has revealed that one of the most destructive things to the Gospel music industry is the poor payment, if at all, given in acknowledgment of service rendered.
The singer-songwriter was detailing some factors that tampered with the career of musical acts of his heyday, circa 2007.
According to the music star, the transition from physical copies and marketing of music to the digital space was a challenge he and his contemporaries had to grapple with.
He also cited producers like Big Ben, John Mensah Sarpong, His Majesty Music Production, Kumasi Market, and others, withdrawing funds from the industry, and how it started affecting some of them.
The 'Kakra Kakra' hitmaker admitted and confessed that:
"The industry was migrating onto the digital platforms, and during those times, some of us didn't have much knowledge about how to go about it.
"It was new and we were also not able to capture and take advantage of that transition. This made our job very difficult".

Moses O.K
He spoke in an interview and gave the impression that the superlative challenge was the poor or absence of remuneration for Gospel musicians.
He remarked:
"You know, it is only recently that the Gospel ministry experienced a change and got enlightened. In those days, the money you were given when you were invited to programs was sometimes discouraging".

Moses O.K
He argued that this was unacceptable because the invited artiste had to work with a team and pay them; backing vocalists, and instrumentalists, among others.
According to Moses, "it was very normal" for some churches and organizations, after his service, to promise later payment and honourariums only to disappoint.
He confessed that this attitude made it difficult for him to respond to calls to serve with his music gift because it was as though he was working but seeing nothing meaningful come out of it.
He stressed:
"It is scriptural [to pay someone for their service]. The Bible says, A laborer is worthy of his wages".

Moses O.K
He buttressed his point by referring to the story of Israel's God asking the infant nation's prophet Moses to collect offerings and tithes to build a mobile worship place, the tabernacle; and how it was instituted that Aaron and his Levi lineage who worked in the tabernacle and subsequently the temple, would make a living from their service to God at the altar, to survive.
Having said this, he decried the constant neglect of the Gospel musician.
He lamented:
"It's as though you're on your own. However, it is the utter truth that Gospel musicians are making a strong impact in the Body of Christ [Church]".

Moses O.K
Reverend Moses O.K said:
"At times, a person may not even listen to preaching but no matter what, you may happen to get into a car, you may be home, at night, at dawn, you may hear someone play a [Gospel] song that can [speak to you]".

Moses OK
Stop listening to secular songs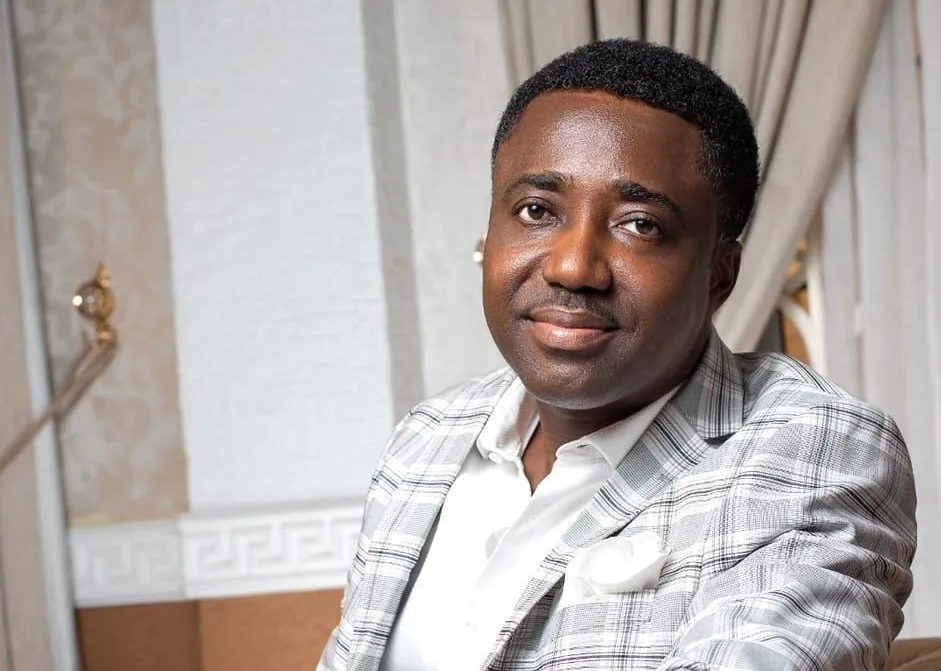 Gospel musician, Moses O.K called on Christians to stop listening to secular songs.
According to the clergy, for the sake of spiritual growth, every Christian should stick to gospel music.
Born Moses Osei Kwarteng in an exclusive interview with an entertainment journalist, disclosed that Christians have no business listening to secular songs because it does not edify them.
He said:
"You can't listen to songs that do not carry the word of God, songs that don't correspond with the scriptures. That's why I don't encourage people to listen to secular songs".

Moses O.K
Earlier in the interview, he expatiated that words that are the lyrics of songs are spirit and it produces power, so he encouraged people to listen to songs that have the spirit of God, which is Gospel music.
He revealed:
"You can't listen to any song as a believer, emphasizes good Christians. I'm not talking about those who just call themselves Christians, I'm talking about those who have the spirit of God in them".

Moses O.K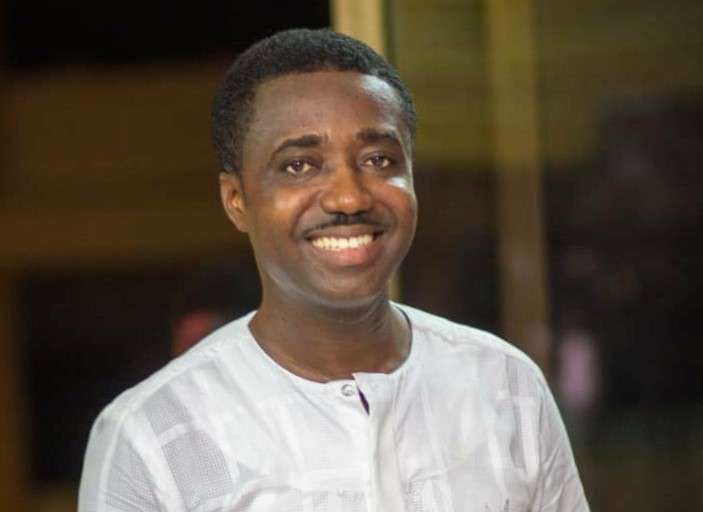 He added:
"You have to listen to Gospel songs because whenever you consume music, the words come directly to your heart, which forms and frames your life. That's the reason why God himself gave us his word, which is light onto our path".

Moses O.K
He stated an example of what a young man said about his latest song 'Ene Menko (Go With Me)' on YouTube.
The beloved singer-songwriter informed:
"The young man's statement was that anytime he listens to the song before he realizes, he is lost in prayer".

Moses O.K
He emphasized that he has received "testimonies upon testimonies coming out of this [new song]."
He quizzed looking for the YouTube comment, he referred to earlier, on his phone:
"How many times do people even listen to preaching and pray?".

Moses O.K