Controversial Ghanaian actor, Oboi Siki has waded into the trending discussion on social media concerning Nana Ama McBrown's exit from UTV to ONUA TV.
The move has witnessed some staff of Despite Media describing McBrown as ungrateful with others claiming that her former employers groomed her in being a better television presenter.
The notable people at Despite Media who are currently championing the ungrateful mantra on social media are Ola Michael, Abena Moet, and Kwame Nkrumah Tikese.
Reacting to these claims from Ola Michael and his squad, Oboy Siki has slammed them to shut up with their empty talks because their argument holds no substance.
Speaking in an exclusive interview, Oboy Siki who is noted for his contentious nature strongly insisted that Nana Ama McBrown is bigger than UTV.
He submitted that it was even Nana Ama McBrown who made UTV popular because before she started working with UTV, the television station was not popular.
The actor who has spent over 3 decades in the movie industry added that Nana Ama McBrown was a known star before joining UTV hence the talks that Despite Media made her a known brand should be dismissed.
In the course of the interview, Oboy Siki also claimed that Nana Ama McBrown was working in a 'danger zone' because of her pundits, Kwame A Plus and Bulldog, who normally landed her in trouble because of their utterances.
Meanwhile, Nana Ama McBrown exclusively revealed why she left UTV during an exclusive interview earlier yesterday.
McBrown further detailed what led to her absence from United Showbiz as well as matters that influenced her decision to call it quits.
It is recalled that she made mention telling her previous employers that she wanted to hold on from December so she can think of something new to do, and her expectation from them was to call her and say she should come so they can think about what is new but they didn't.
Nana Ama Mcbrown calls Kwame Nkrumah Tikese
Despite Media's Kwame Nkrumah Tikese vehemently came out to express his disappointment in social media users for linking his viral video to the exit of McBrown from UTV to ONUA TV.
Two days ago, it was confirmed by both ONUA TV and the star actress that she has joined the Media General subsidiary.
It seems McBrown was begged to stay at UTV but notwithstanding the numerous pleas, she still tendered in her resignation letter.
Early on, it was assumed that Kwame Nkrumah Tikese appeared to know more about the inside story but indirectly called out the actress-cum-TV show host for being ungrateful.
Citing the coded message he gave out on the radio just a few hours after the actress was unveiled as a new ONUA TV employee – It was fast speculated that Mcbrown betrayed the trust Despite and Fadda Dickson had for her because they never expected her to ditch them in such a manner.
Before this new clarification from the camp of Kwame Nkrumah Tikese, social media users hurriedly concluded that the radio presenter was insinuating McBrown will regret her hasty decision to dump UTV for ONUA TV very soon because Karma will mercifully deal with her on their behalf.
While supposedly berating McBrown, he adopted Obouba J. A. Adofo's popular 'Mayeyie Ne Sumina' song to mock and 'expose' the actress.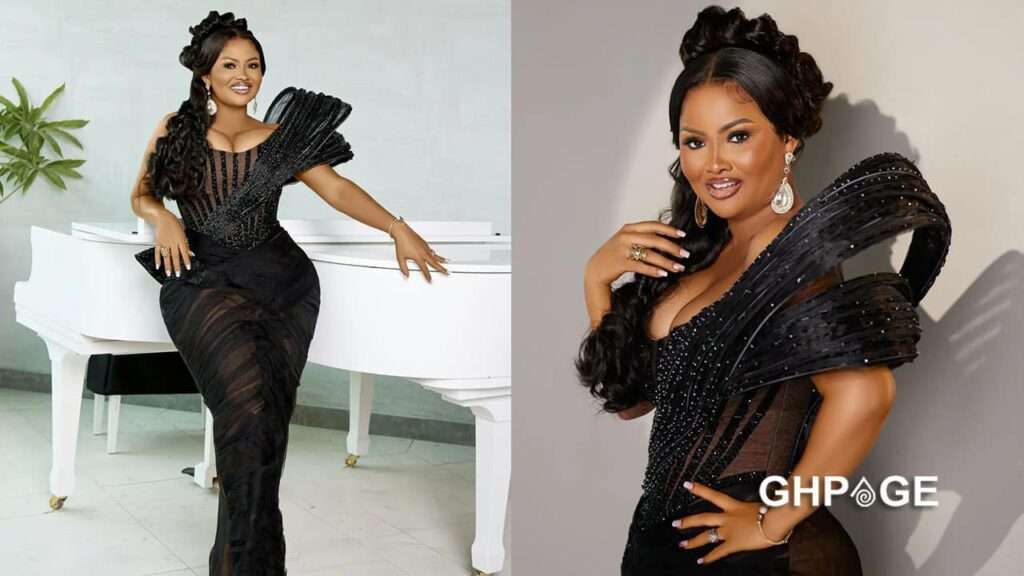 Amidst the reports of Kwame Nkrumah Tikese's indirect shades at McBrown, the presenter has come out to throw light on the whole issue and the idea behind his video.
According to him, his comments were taken out of context because he was just addressing the story of the trotro mate and his driver who returned the Ghc200,000 they found in their car and were only given Ghc10,000 in total.
As professed by him, he was only expressing his worry that the trotro driver and his mate will never return any money they find in their car again because their reward was very small.
While addressing the issue, he also disclosed that McBrown called him to her house yesternight for them to talk about the issue and she got relieved after he explained the motion behind his viral video.
They laughed over empty 'matter' and later ate together because they are not just friends but 'siblings'.
READ ALSO: I didn't Beg You For Money, I Worked For It – Zionfelix On Being On Mzbel's Payroll