The MTV Video Music Awards has announced that Nicki Minaj will perform at the 2023 award show.
The Queen of Rap has made VMA history in the past with iconic performances of her hits like "Anaconda" and by teaming up with fellow superstars including Taylor Swift and Ariana Grande, among others.
The rapper will emcee the ceremony, set to air live from New Jersey's Prudential Center on September 12, as she did in 2022.
The hip-hop star and last year's winner of the coveted Video Vanguard Award will perform her latest single "Last Time I Saw You", which dropped in late August, live for the first time.
The 25-time VMA-nominated artist has six Moon Person nods to her name this year.
She is up for best hip-hop, best visual effects, and video of the year for "Super Freaky Girl", best R&B for her collaboration with Yung Bleu, "Love in the Way", song of the summer for "Barbie World" with Ice Spice and even the top prize artist of the year.
The rapper continues to have a big year, having recently announced her fifth studio album Pink Friday 2, and contributing the hit song "Barbie World" to the Barbie movie soundtrack earlier this summer.
The highly anticipated, upcoming release will be her first album since 2018's Queen and is due out November 17.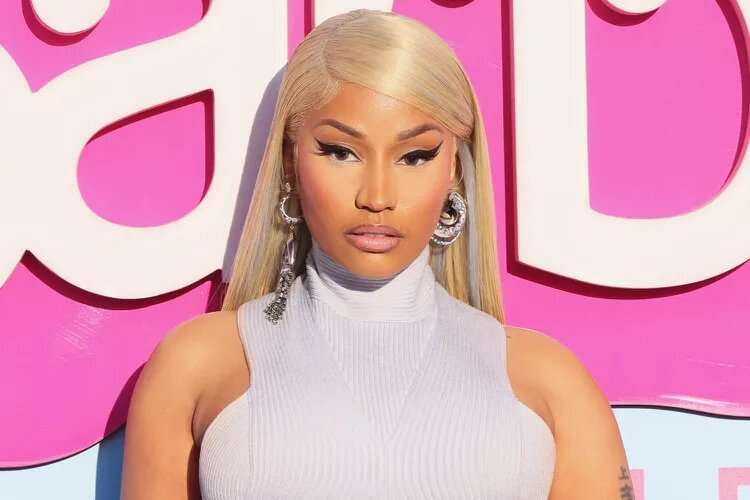 Minaj joins a stacked slate of previously announced performers including Anitta, Demi Lovato, Doja Cat, Karol G, Kelsea Ballerini, Lil Wayne, Måneskin, Olivia Rodrigo, and Stray Kids.
Sean "Diddy" Combs and Shakira, who are being honored with the Global Icon Award and Video Vanguard Award, respectively, will also perform.
The "Super Bass" artist offered her Barbz fanbase an update about her new album in late June, revealing its name that refers to her breakthrough 2010 debut album.
"Dear Barbz, I've been trying to find the right time to tell you this for a few days. Due to some really exciting news that I'll share with you guys @ a later time, I've shifted the album date just a tad bit", the Grammy nominee wrote in a statement on social media.
"Trust me, it'll be WELL WORTH THE WAIT…but since I AM shifting the date just a tad, I'd like to give you guys a tiny SIP of some more album tea so that I don't have to get cussed out so…here it goes: MY NEW ALBUM WILL BE RELEASED ON 11.17.23- and she shall be called: #PinkFriday2.
"I love you guys so much. I am so grateful for the years of support & love you guys have given me. At times maybe I didn't even deserve all that you have poured into me. Nonetheless, you. will. love. this. album. I will give tour deets closer to that time, but obviously, the tour will start around the first quarter of 2024. I'll also share the REAL album cover at a later date".

Nicki Minaj
Nicki Minaj congratulates Lil Wayne
Broadcast Music, Incorporation (BMI) President and CEO Mike O'Neill presented Lil Wayne with their silver Icon Award trophy at Miami Beach's LIV Nightclub during the 2023 BMI R&B/Hip Hop Awards. The 40-year-old rapper, entrepreneur, philanthropist, and five-time Grammy Award winner received recognition for his 20-year career in the industry.
BMI spoke on Lil Wayne's ongoing relationship with the company since 2002 on its website, referring to him as "one of the best-selling artists of all time" and "one of the most influential artists", who "transformed" hip hop with five No. 1 album debuts, 25 Top 10 singles, and more than 100 million records sold globally. The BMI Icon Award cemented 53 accolades with the organization, including their "Songwriter of the Year" award, which Lil Wayne received four times.
During his acceptance speech, Lil Wayne thanked God and his family. He then thanked his Young Money crew and fans. "But, most importantly, it's all about the fans. So, if you are a fan or a supporter of myself, I appreciate you. Please know that I pray for you every day", for the latter, the living legend stated.
Nicki Minaj, one of the people whose career trajectory he influenced the most, displayed her appreciation with a statement in honor of her mentor.
"Where do I begin? You know what? I just wanna say… I greatly appreciate the contributions that you have made to the culture of rap. Thank you for all of the inspiring things you've said to me personally to make me want to go super duper hard. Thank you for just always being the genius you are and the leader you are".

Nicki Minaj
Lil Wayne is next expected to perform at the 2023 MTV Video Music Awards live on Tuesday, September 12 with Doja Cat.
READ ALSO: Wendy Shay Involved In Car Accident