A 2015 post of Afrobeats singer Davido complimenting Chioma Rowlands, who was his then-girlfriend has surfaced on social media.
The singer praised Chioma for her distinct personality and emphasized how grateful he was to have her in the Facebook post.
Davido, sharing a photo of Chioma, stated that despite being able to find diamonds and pear-shaped rocks throughout his exploration of nature, he couldn't find anything that shone as brightly as his lover.
The superstar asserted that Chioma sparkles more than any shiny object he has ever encountered.
He wrote:
"On my journey searching through this land I've dug diamonds and I've swam for pearls but nothing shines like you girl."

Davido
Davido and Chioma got married in a private ceremony after the passing of their son, Ifeanyi Adeleke, who drowned in a pool at the family's Banana Island home a few days after his third birthday.
Speaking on why he and Chioma decided to get married during their difficult time, Davido said they did it to support one another as a family.
Davido feels that he and Chioma will have their ideal wedding a few years from now, even if he and his wife didn't have the best wedding because it was private and only a few relatives were present.
Davido Donates Over $300k To Orphanages In Nigeria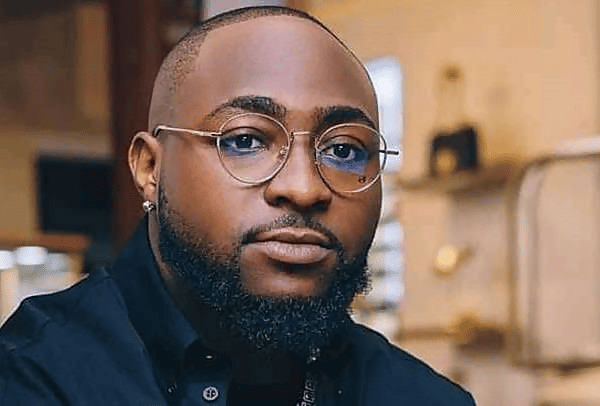 Nigerian music superstar Davido, famed for his top-charting Afrobeats tunes, once more showed his generosity by lending a helping hand to those in need.
The celebrity has made a significant donation to orphans across Nigeria in the amount of N237,000,000.00 (about $300,000) through his humanitarian organization, the David Adeleke Foundation (DAF).
The announcement was made in a statement issued on July 20, 2023, where Davido highlighted the foundation's objective to continuously serve the least fortunate in the nation and expressed his delight in the organization's work.
The distribution of donation funds was led by the chair of the DAF Disbursement Committee, Mrs Titi Adebayo.
A total of 13,818 children in need have benefited greatly from the kind donation, which has been dispersed to an impressive 424 orphanages.
The David Adeleke Foundation was founded in 2022 with a clear vision of making a positive impact on the lives of Nigerians in need. Since its inception, the foundation has successfully raised millions of Naira and directed substantial funds to numerous orphanages, creating a tangible difference in the lives of countless children.
The Foundation remains steadfast in its mission to uplift and support vulnerable communities across Nigeria. Through initiatives like this significant donation to orphanages, the foundation continues to make a positive impact on the lives of those in need.
In the statement, he said that seeing the impact and success of his previous donations, particularly after his birthday in 2021, left a mark on his heart, and reading the numerous letters and messages from everyone who received this donation has reaffirmed his commitment to continually assist the less privileged in any capacity.
He added that this motivated him to establish the DAF to execute its mission effectively.
He captioned in an Instagram post:
"I've always wanted to use my platform to serve others. Thankful that through your generosity, I've been able to do so. We recently disbursed over N200m to several orphanages in Nigeria, a tradition that started a few years ago around my birthday. Thank you to everyone who donated. With your help, we are changing lives. This is what I mean when I say We rise by lifting others. These are words in action. God bless you all!".

Davido
READ ALSO: God Has Cursed VGMA Because They Denied Me The Award I Deserved – Patapaa