The Swedru-based singer, born Justice Amoa, but popularly known as Patapaa has mentioned that because Vodafone Ghana Music Awards (VGMA), denied him an award in 2018, God has placed a curse on the organizers of the award scheme.
Patapaa's popular song, 'One Corner' which was released in 2017 landed a nomination as 'The Most Popular Song of the Year' in the celebration of VGMA in 2018.
Other artists who were nominated for such category included Ebony, KiDi, Kwami Eugene, Fancy Gadam, Joe Mettle, and Captain Planet.
Unfortunately for the highlife singer, Fancy Gadam's 'Total Cheat' which featured Sarkodie was given the award for that category while several Ghanaians were of the view that 'One Corner' will by any means win the award because it was one of the most listened songs in that year.
Patapaa, including a lot of Ghanaians, was disappointed the award was given to Fancy Gadam, concluding that he had been cheated on.
The highlife singer shared his disappointment in a short interview. He said:
"They (VGMA board) have to stop those things they've been doing. If someone deserves an award, you have to give it to him based on his output. They don't have to take any money to give an award to an undeserving artiste".

Patapaa
Patapaa in a recent interview stated that he believes God has cursed the organizers of VGMA for giving his award to an undeserving artiste
He explained:
"I can see that God has placed a curse on the organizers of VGMA because of what they did to me. I don't want to go far. If I want to go far, then I will say this, when we say curse, it means you are being punished for causing pain to someone. I don't want to say it.
"I would want to use Amakye Dede's issue as an example but I don't want to say it. They forced Amakye Dede to crown someone when he was not ready to do that".

Patapaa
Car-washing abroad pays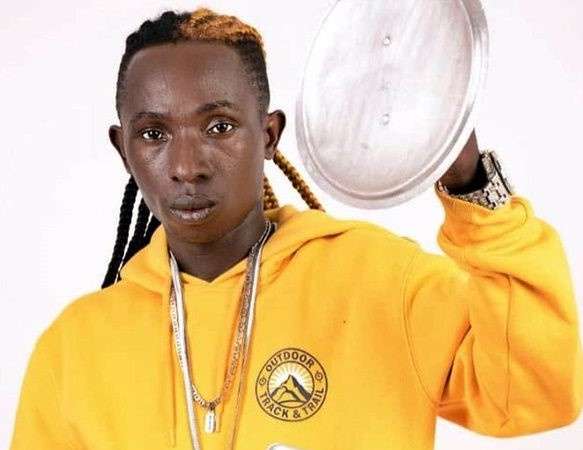 In an interview, Patapaa argued that people abroad who are engaged in some form of work and looked down upon in Ghana make more money than even local music stars.
The entertainer reacted to a rumor that he does menial jobs, including car washing when he travels outside the country.
He said:
"Let them send you a video to verify".

Patapaa
He said he sleeps so much and it bothers his manager. He says to his manager:
"I rise only to go play a program".

Patapaa
He argued:
"Excuse me to say an artiste who is a star [in Ghana] and throws their weight about does not earn or have the same opportunities as a car wash worker in America".

Patapaa
Adding that those who wash cars in America, the UK, or Germany are better of in terms of money and life in general as compared to a Ghanaian artiste.
He bemoaned, challenging:
"We Ghanaians when we become stars, we become pompous and we don't respect. When we see others, we think we're bigger than them. Travel and see".

Patapaa
He said that Abroad, it is usual to see local musicians who "have better jobs" and want nothing to do with music.
He asserted:
"They even get upset when you mention music because the money they would make in seconds is more than a week, two weeks, or a month's worth of an artiste's work here in Ghana".

Patapaa
He refused to comment on Stonebwoy and his likes in light of the conversation, saying, Stonebwoy is his boss so his name should not be mentioned in the discussion.
Patapaa said it is necessary for artists who visit outside countries to get side jobs besides their music.
Patapaa's fame was established within and across the world due to the success of his 'One Corner' song and 'Scopatomana' catchphrase.
READ ALSO: I Can't Believe You Jabbed Yvonne; It Was Harsh – American Broadcaster