Gospel musician, Piesie Esther, has registered her disappointment with organizers of the Vodafone Ghana Music Awards (VGMA) for failing to nominate her song 'Wobedi Adanseɛ' in this year's awards.
According to the musician, although the song has garnered the attention of gospel music lovers and industry players since its release in 2021, the VGMA Board declined to put it up for competition.
Speaking in an interview, the 'Me Nti Ase' hitmaker underscored that the song deserved a nomination because "the message, the lyrics, the video, and everything was on point". She further claimed that her song has done better than some of the nominated ones and thus merited a chance.
Without stating any specific category, Piesie Esther believes she did all it took for the song to get nominated. Therefore, it was surprising to her why it was not nominated. She also stated that she is not against the other nominees, however, her song deserved the same recognition since it performed better than most of the nominated songs.
"I seize this opportunity to pour out the pains in my heart… Ghana Music Awards was not fair to me at all. If there is anyone listening to me who has not heard of that song, the person should listen. I submitted my song and everything, they confirmed receipt of my submission but there was no nomination. It's not as if those who were nominated did not deserve it but I can say unequivocally that my songs did very well than some of them; so, I am surprised I didn't get a nomination".

Piesie Esther
Piesie Esther then urged the award organizers "to do the right thing because they hurt people's feelings".
'My light is still on, my next song will be a hit'– Piesie Esther
Meanwhile, aside all the hurt that the gospel musician is feeling, she stated that her future is still bright despite not getting nominated. She believes there are greater achievements ahead, hence, her decision to move on and continue doing good songs.
According to Piesie Esther, getting nominated by such an award scheme is an add-on that complements the work of any artist, however, her song not being nominated is not the end of the road because she will soon release a new song that will be better than the one she submitted for the Awards.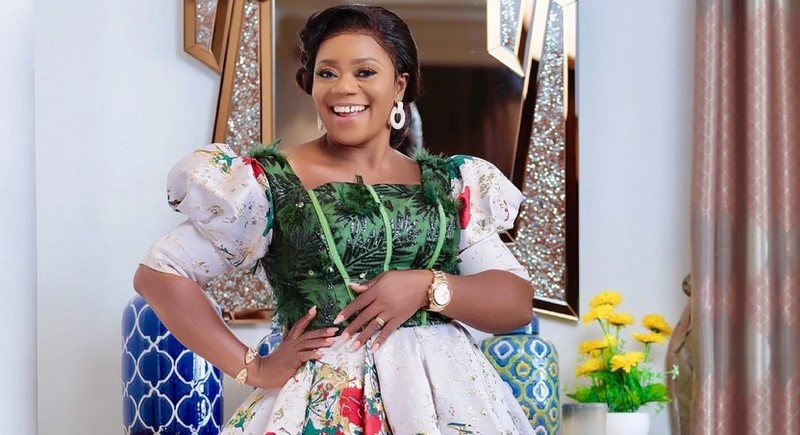 "My light is still shining; it will not dim on me. I will soon release a new song that will be a 'banger'", says Piesie Esther.
The organizers of the 2022 Vodafone Ghana Music Awards began releasing the list of nominees for this year's awards on Saturday, March 19. The categories that have been released are made up of some of the public's favorite artists, who are in the running to win some of the coveted awards.
For the 'Best Gospel Song category', Joyce Blessing, Joe Mettle, Diana Hamilton, Celestine Donkor among others earned a nomination for that category.
Read also: Land Border Closure Was More Political- Godwin Tamakloe