The Chief Executive Officer (CEO) of Highly Spiritual Music, David Kojo Kyei, widely known as Kaywa has disclosed that the tragic accident that happened to Ebony was revealed to him in a dream.
The artiste manager who doubles as a man of God shared that looking at the severity of the dream, he did not hesitate to call Ebony's manager, Bullet, about what he saw.
He added that he had a personal relationship with Bullet especially when it comes to prophecies concerning his record label and artistes.
He explained:
"So, what happened to Ebony was not a prophecy, I saw it in a dream. Usually, when I go to sleep, there are many things I see and so when I woke up, I texted Bullet and sent him details which included where I saw my dream. It was very detailed. Until he put out that information, nobody knew I even spoke about it. There were times I will tell them not to go at this time, I will text them and it was a personal thing".

Kaywa
Explaining further, he stated that he had a bad feeling about the Afrobeat singer performing in the region she hails from, therefore, he warned Ebony not to go there to hold a performance. Kaywa said they kept getting calls to go and perform there.
According to him, he said that he has heard people say they can see but they can't stop and he asserted that it is not stopping but it is just changing the course.
He stated:
"You know she is gone and I want us to respect Ebony. You know she was a very good person and all that".

Kaywa
Ebony brought a breakthrough to her family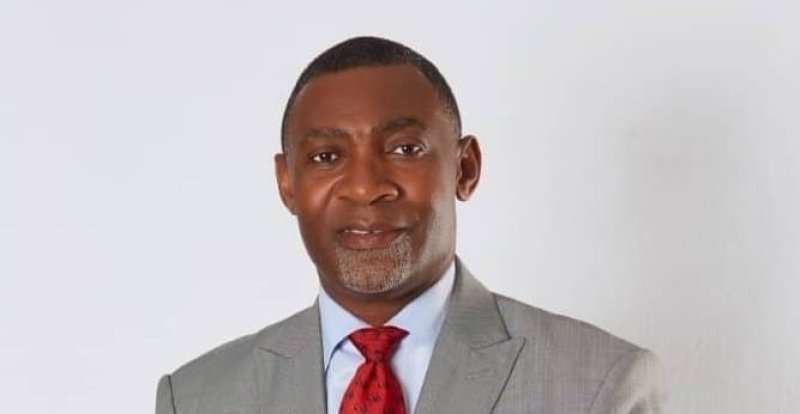 Founder and President of the Worldwide Miracle Outreach, Rev. Dr. Lawrence Tetteh, stated that the death of Ghanaian dancehall/afro beats artist, Ebony, brought about a breakthrough for her family.
He said:
"Ebony had nothing, you can quote me anywhere. She was not 21 years yet when she died. Her biggest contract with Bullet and the team had not materialized before she died. Ebony had also never gone to Europe before when she died. The only privilege she had to go abroad was what connected me to her at the Hungarian embassy three days after which she died, so she never really had a breakthrough, she was in a pipeline for a major breakthrough but it never happened.
"So when she died, there was nothing at home. The truth was that it was rather the death of Ebony that even opened certain doors".

Rev. Dr. Lawrence Tetteh
He recalled:
"I did help financially; in fact, I took charge of the funeral. Everything concerning Ebony's funeral was planned in my house; everybody came to my house, her record label, MUSIGA, her family, they were all in my house. We had breakfast, lunch, and dinner at my house; we became like a family. Ebony's father became like my brother. Anytime he flares up, I'm the only one who could calm him down, and I took him to every place and I introduced him to all the Presidential leaders.
"And then also, I helped in making sure we secured the forecourt of the State House for the funeral. I also bought and paid for her coffin".

Rev. Dr. Lawrence Tetteh
Dr. Tetteh mentioned that the death of Ebony did not come as a shock to him; rather, he was excited that she received salvation 72 hours before her death.
Ebony, unfortunately, died in a tragic accident on February 8, 2018, while returning from Sunyani to Accra after visiting her mother. She died eight days before her 21st birthday.
Her assistant and longtime friend, Franklina Yaa Nkansah Kuri, and a soldier, Atsu Vondee, were also killed in the fatal accident.
The only survivor of the crash was the driver named Phinehas, who resides in Teshie, Greater Accra.
READ ALSO: Tributes Flow For Irish Singer Dead At 56