The Information Minister, Kodjo Oppong Nkrumah, has called on stakeholders in the media space to have a collective responsibility to ensure that the media continues to operate freely.
Speaking at the stakeholder's forum for broadcasting in the country, he averred that, the stakeholders should also ensure that the media freedoms are protected. Also,
"Ghana's democracy has been described by many across the globe as a shining example on the African continent. Key to its architecture are the freedoms that are provided;according to the 1992 constitution for persons within the Ghanaian jurisdiction. These include the rights to free thoughts and free expression under chapter 5 and the rights and practice of free media, provided for under chapter 12.
"The 2020 Afro barometer report released by the CDD suggests that majority of Ghanaians support media freedoms in Ghana. Therefore, we all have a collective responsibility to ensure that the media continues to operate freely to ensure that the media freedoms are protected."

Oppong Nkrumah
Mr. Oppong further urged stakeholders to more importantly ensure that the emerging threats to media practice in Ghana are curbed. This, he explained that, the frameworks of the constitution have a special place for the media in the country's democracy and national lives.
"Over the years Ghana has worked to deepen these freedoms by repealing the criminal libel law. And quite recently enacting a right to information act aimed at providing a free space for public discourse."

Oppong Nkrumah
Inappropriate content, a threat to broadcasting
Mr. Oppong Nkrumah indicated that, the sharp rise in unwholesome and inappropriate content;on some media platforms as described by some Ghanaians is a current threat to broadcasting.
These contents, he revealed include the constant portrayal of money doubling on media platforms,;the regular seeming promotion of social vices and similar criminal activities including ritual murders, pornography and advertising of unapproved products.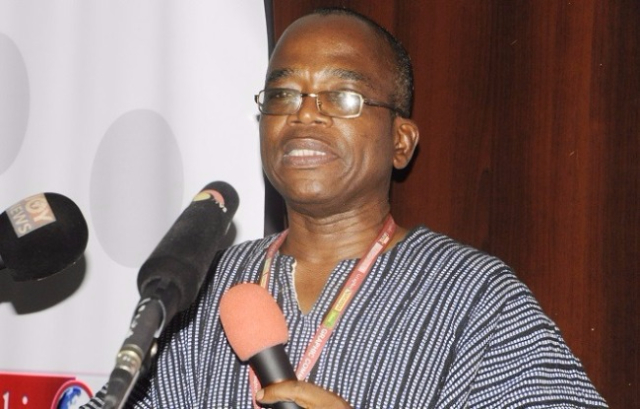 Also speaking at the event, the Chairman of National Media Commission (NMC), Mr. Yaw Boadu Ayeboafo called for a broadcasting law to be passed. also
"The time has come that at least we must have a road map or some guidelines that will direct the issues of broadcasting. And we would want to as much as possible support processes that will lead to the passage of this law."
"We encourage every other Ghanaian who thinks that the media is relevant to help.  We should also let our Members of Parliament understand that this is a priority law that we want;and therefore they should make sure that before the end of this year there will be a law."
The Commission's Chairman said passing the law will enable regulatory bodies to regulate content carried on broadcasting media platforms. He indicated that this will serve as a yardstick to measure broadcasting activities.
Also, Mr Ayeboafo said one difficulty in the media scope is when people do not demonstrate the commitment to serve regulations. He said it becomes very difficult to enforce some rules.  Further,
Mr. Ayeboafo said passage of the law is long overdue and all stakeholders must accept responsibility for its delay. information minister