Private legal practitioner and a member of the CPP, Kwame Jantuah, has urged the governing New Patriotic Party to focus on delivering its promises to the Ghanaians and not to be replying the opposition.
According to Mr. Jantuah, Ghanaians would vote for the NPP based on their achievements and not what the opponent says, and as such they must deliver.
Speaking on the presser held by the NPP that commented on John Mahama's 'do or die' comment,;the lawyer expressed his disappointment in the NPP for giving former President, unmerited publicity.
"The NPP must channel its focus in delivering on its numerous promises. I don't even understand the NPP, they are rather putting Mahama's 2024 ambition in a different light by raising him. This comment that he made,;they should rather have ignored it or released just a press statement on it and concentrate on what they must do. Why have a whole press conference on it? For what? You are in power and the people would judge you by what you do."

Kwame Jantuah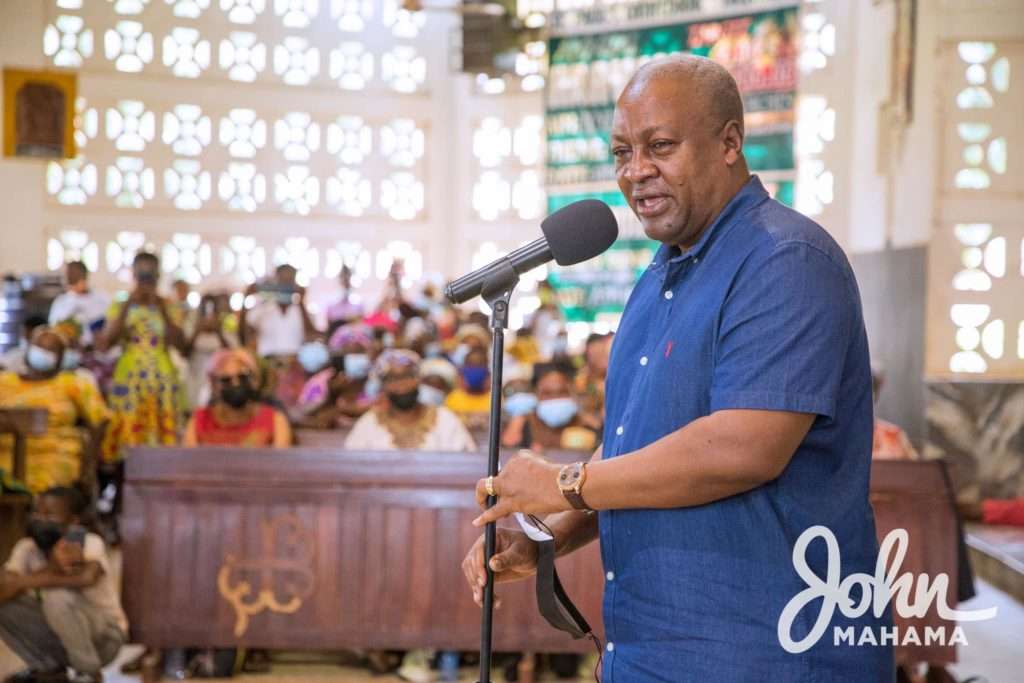 Mahama's comment doesn't connote voilence
Also speaking, Nii Kpakpo Samoa Addo, a private legal practitioner expressed John Mahama's controversial 'do or die' comment has no violent connotation.
He explained that what the 2020 flagbearer of the National Democratic Congress (NDC) meant by that idiomatic expression was that, the opposition party would be more vigilant and ensure the right thing is done at the polling stations in election 2024.
Mr. Addo further said after the 2020 election petition case,;the NDC has learnt its lessons that elections are won at the polling stations.
"In his [John Mahama] interview, he referred to specific allegations and said that, look, we opted to go to court and we have accepted the court's ruling. However, his point is that, in 2024, we are not going to go to the Supreme Court because at the end of the day, if you have anything to do and complain about, do it at the polling station.
"If the results are declared beyond the polling station and collation center level, forget it. This is because you will waste your time and most often it is almost impossible to overturn some of the things that have been done at the polling stations. So, we would ensure we win at that level."

Samoa Addo
Comment has tendency to instigate violence
On his part, the director of communications for the NPP, Yaw Buaben Asamoah described Mahama's justification for using the expression as bogus, adding it has the tendency to instigate violence.
"He [John Mahama] explains himself by saying, he would do it or perish. He used the word perish and how do you perish? Is perish also an idiomatic expression? How do you perish? You die; because perish means extinction.

"So, if you are at the polling station and we have farmers, teachers, nurses and the others who have lined up and finished voting and after the count, the NDC has lost and he is saying this thing has to be settled at the polling station, I expect to win so if I have lost, I would perish. How do you perish? You would commit suicide? What do you do to perish?"

Buaben Asamoah