The Director of Communications for New Patriotic Party (NPP), Yaw Buaben Asamoah, believes former President Mahama owes the Electoral Commission Chairperson, Jean Mensa, an unqualified apology.
Speaking on the recent utterances by John Mahama, he admonished the former President needs to apologize to the EC Chairperson for accusing her of rigging election 2020 to favor the ruling NPP.
He explained the former President needed to do so because he has known all the while that "elections are won at the polling station."
According to Mr. Bauben, former President proved with a recent interview that he wasted the time of Ghanaians and the Supreme Court for dragging the outcome of election 2020 to the highest court of the land.
"President Mahama has accepted that victory comes from the polling station, so why did he tarnish the image of Jean Mensa after the 2020 polls? He needs to seek forgiveness from the EC chair and tell Ghanaians how much he wronged them for disturbing the nation with a frivolous election petition. He accused the EC of election rigging when he knows one has to be diligent at the polling station if they want to win an election".

Buabeng Asamoah
NPP learnt its lesson in 2013
Mr. Bauben explained the ruling NPP learnt the hard lesson at the 2013 election petition;and has since then put in place measures to keenly monitor elections at the polling station. Yaw Buaben Asamoah also noted the NPP's system makes sure they collate results of an election at most 6 hours after the polls close.
He further stated that the electoral process being fair and just has to do with monitoring of events at the polling station and not through violence.
"Winning an election is all about being diligent at the polling station and monitoring events;but not with violence as posited by former President Mahama with his do or die slogan. It is all about preparation".

Buaben Asamoah
He noted that democracy is not about violence and asserted the New Patriotic Party embodies peace.
"The NPP abhors violence and we plead with Mahama to do away with violence. As the NPP, we will be diligent and ensure we win the election peacefully."

Buaben Asamoah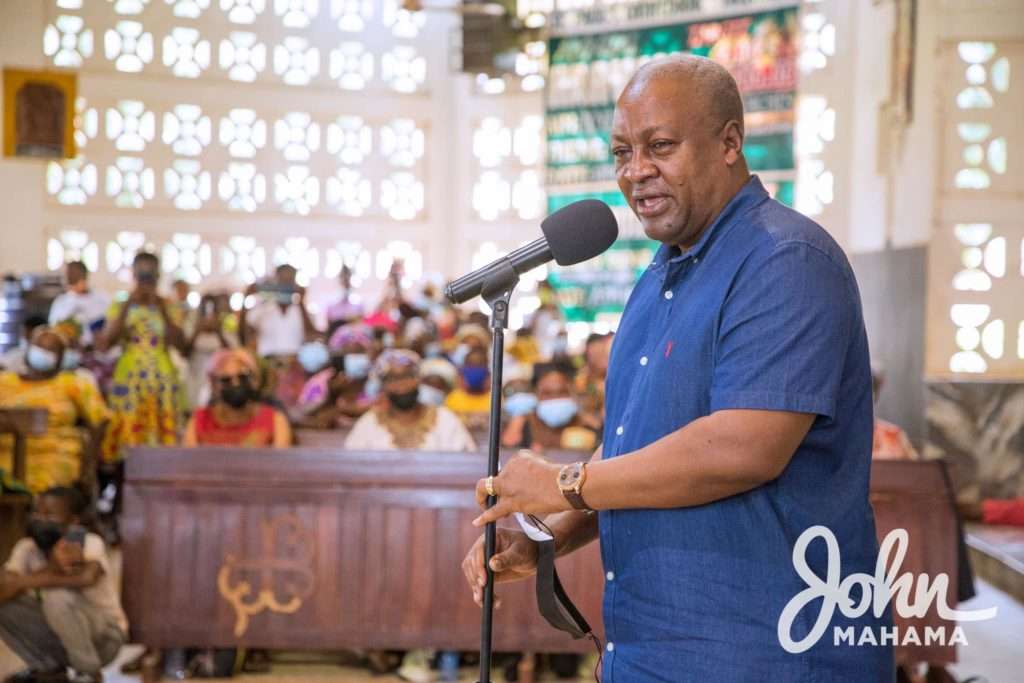 John Mahama on election 2020
Mr. Bauben's comments follow former President, John Dramani Mahama's,;recent comments on the outcome of the 2020 elections and various events surrounding which he insinuates led to the NDC's defeat.
 John Mahama who contested the 2020 elections on the ticket of the National Democratic Congress,;took the Electoral Commission to court after the results was officially declared.
He sought to challenge the validity of results and subsequent declaration of President Akufo-Addo; as the winner due to his party's believe that the election results were not accurate.
A seven-member panel of the country's top court Judges' dismissed the election petition;in a unanimous decision, saying the case had no merit. Also
On his recent "Thank You" tour, the former President revealed that in order to prevent such a loss, his party members will ensure they win at the polling stations, an activity he described as a 'do or die' affair. Also