Professor Baffuor Agyeman Duah, former UN governance advisor, has expressed that politicization of issues is not appropriate for the growth of the country.
He stated that political leaders are using governance as their battlefield which is not ideal.
Professor Baffuor further noted such attitude does not allow the nation reach consensus on critical issues which require compromise to move the country forward.
"That is the inherent danger that we face as a nation where political leaders are unable to put the nation above everything else and always look for political advantage in any situation and that is the danger. That inhibits the progress that we have to make."

Prof Agyeman Duah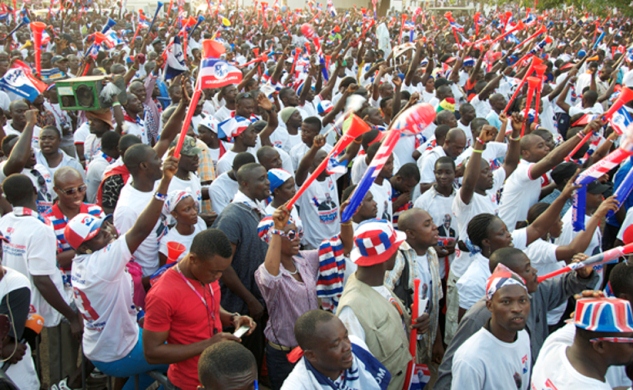 Touching on whether the politicization of issues in the country is problematic, he averred that, compared to previous regimes, the politicization problem is on high levels.
"Previously, it was equally bad because of the competitive nature of our politics. It's competitive because it's a winner takes it all system. And when you're out of politics, unfortunately for us, we don't have an economy that has expanded enough to create other centers of interest and excitement".

Prof Agyeman Duah
Wealth and power fueling partisanship
Professor Baffuor further said because politics seems to be the main avenue for wealth, power and influence, it is fueling extreme partisanship.
"This is what is fueling that winner takes it all. So, when you are out of power, you seem to have lost everything and when you are in there you have gained everything."

Prof Agyeman Duah
Dr. Agyeman Duah therefore suggested that, the nation has to resolve how it decentralizes its political system in such a way that winning national elections would not mean "you have taken all".
He further suggested government must have a relook at the expansion of the economy so that;the economy can create space for people who are not seeking power, influence and fame.
Touching on the attitude of politicization by Ghanaians, he said; "it is built into our political system and the way we [Ghanaians] are as a people."
"If you look back throughout our political history, it's clear to me as a people [Ghanaians], we are usually alert to political circumstances and we are quick to express ourselves on political issues."

Prof Agyeman Duah
Politicization by Ghanaians, not a surprise
Professor Agyeman Duah further said Ghanaians politicizing almost everything does not come as a surprise to him since that has been the case for a long time.
"Since Nkrumah's era, nothing much has changed in terms of the attitude of the Ghanaian. On one hand it's positive on the other it's not positive. If it wasn't for the political expression of some Ghanaians, our political journey would have taken a different turn. It would have been a turn that's not for the better but maybe for the worse.
"That in itself has not stopped politicization. In fact, it is increasing as I see it, especially because of the partisan nature of the political system that we have created. Built into the system is partisanship and wherever we have partisanship on political issues,;the more likely we are to have politicization of issues."

Prof Agyeman Duah