The head coach of Hasaacas Ladies, Yusif Basigi has described the group for his club as "okay" ahead of the start of the first;edition of the TotalEnergies CAF Women's Champions League to be staged in Egypt from November 5 to 19, 2021.
Ghana's representative is drawn in Group A alongside the tournament's host club, Wadi Degla;from Egypt, As Mandé from Mali and Malabo King's from Equatorial Guinea. Coach Yusif Basigi believes his charges will build upon their brilliant performance in the WAFU Zone B Qualifiers;to make a mark in the maiden edition of the tournament.
"The grouping is okay. We were not looking to avoid any team, because even during the Zonal qualifiers we were in the same;group with Rivers Angels; they beat us in the group stage and we revenged in style in the final".

Yusif Basigi
Hasaacas Ladies revenged a 2-0 defeat they suffered in the hands of Rivers Angels from Nigeria in the group stage;with a convincing 3-1 victory over the same opponent in the finals of the competition.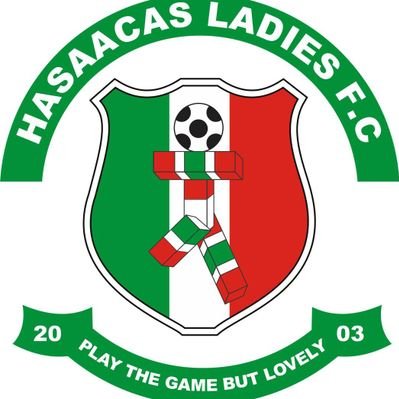 Need to guard against complacency
Whilst the head coach believes Hasaacas Ladies have a chance to go pass the group stages, he warned against complacency.
 "The other three clubs – Wadi Degla, AS Mande and Malabo Kings will come prepared, therefore we cannot take any team for granted.
 "Playing against the host club (Wadi Degla), Malabo Kings from Equatorial Guinea not a bad side and Mali giants AS Mande, who boast of some good players in the Mali national team will be no walk in the park".

Yusif Basigi
Hasaacas Ladies will kick start their campaign against Malabo King's FC of Equatorial Guinea who flew through the qualifiers in the UNIFFAC zone. The key will be optimal preparation. The Ghanaian club, based in Sekondi in the Western region, will need to be ready to leave no room for doubt before arriving in Egypt.
"It is just a matter of adjusting our preparations accordingly to live up to expectations".

Yusif Basigi
Dream come true
According to CAF, the Women's Champions League is the culmination of hard work that began several years ago. CAF was committed to introducing new competitions to strengthen the clubs and leagues of the continent when it developed the 2020-2023 women's football strategy. Promise kept, since women's football clubs now have their Champions League.
CAF organized the qualification phase in the form of decentralized zone tournaments before the first edition of the tournament scheduled for Egypt.  During the draw in CAF headquarters in Cairo, CAF reiterated its vision which aims "to build a solid identity of women's football in Africa and to offer girls and to women playing opportunities, career and representation".
Samson Adamu, CAF Director of Competitions who conducted the draw, was enthusiastic about the materialization of what was still abstract a few months ago.
"This is a very historical moment for us in CAF and especially from an organizational point of view. We moved from conceptualization to strategy and now we are in the implementation stage. Part of our implementation is the Women's Champions League which we are doing the draw here today. It was a cry for many clubs, I am sure Alia (Zenouki) was one of the players that have been crying to see a continental competition. Now we are here and CAF is actually the second confederation to have a fully-fledged CAF Women's Champions League. This is great for us".

Samson Adamu
READ ALSO: Domestic revenue plunges to lowest levels in 6 years