The government announced on Saturday that, the count of individuals killed in days of violence between the Senegalese Police and followers of the entangled opposition politician Ousmane Sonko have increased to 15, involving two security officers.
Dakar was more peaceful on Saturday, although skirmishes lasted into the evening. Protesters flung stones at police, blocked roads, and lit tires on flames in residential areas. As Police sprayed tear gas at protesters, the Army combed through the streets, examining and arresting anybody considered to be inciting violence. Residents leaned over building rooftops, both hiding for escape and observing the confrontations.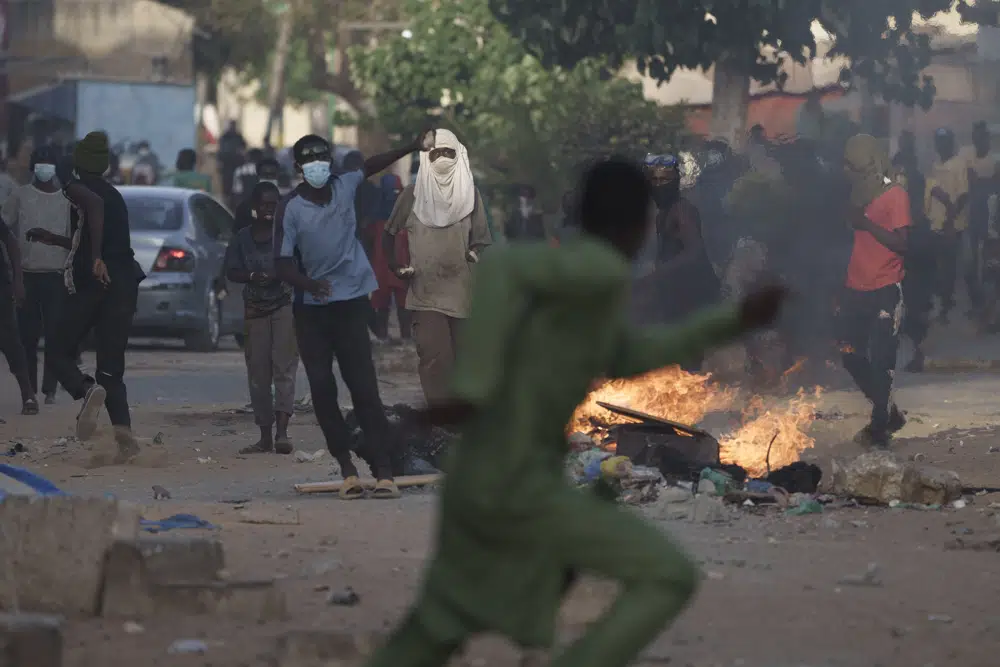 The scuffles began on Thursday, after Sonko was found guilty of corrupting the youth, but cleared of sexually assaulting a massage parlor employee, and threatening her with death. Sonko was convicted to two years imprisonment, after failing to appear at the court hearing in Dakar. His lawyer stated that no arrest warrant had been obtained for him.
Sonko came third in Senegal's 2019 Presidential election, and has been popular among the country's youth. His followers contend his legal issues are elements of government effort to derail his presidential bid in 2024. Sonko has been considered President Macky Sall's main competitor, and he has dared Sall to declare publicly that he would not seek re-election.
The international community has pushed Senegal's government to cease the bloodshed. The French Ministry of Europe and Foreign Affairs declared that, it is "extremely concerned by the violence" and advocated a resolution in accordance with Senegal's rich democratic history.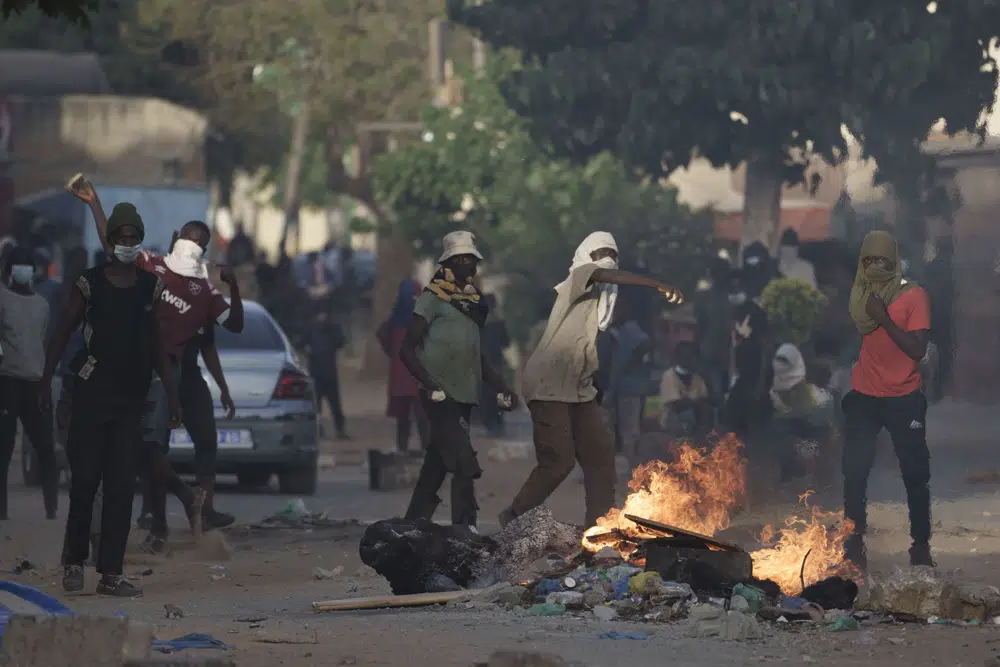 Human rights groups have condemned government's response to the protesters, which included inhumane detentions and social media bans.
The United States State Department published a press release condemning the violence. "The Senegalese people can rightfully be proud of Senegal's strong record of democratic governance, rule of law, and peaceful coexistence." "We urge all parties to express themselves peacefully," stated department spokeswoman Matthew Miller. Senegalese citizens blame the authorities for the riots and deaths.
Seynabou Diop, a mother said her 21-year-old son, Khadim, perished in the protests after being hit in the chest by a bullet. "I'm in a lot of pain." What's going on is difficult. Our kids are perishing. "I never expected to have to go through this," she added.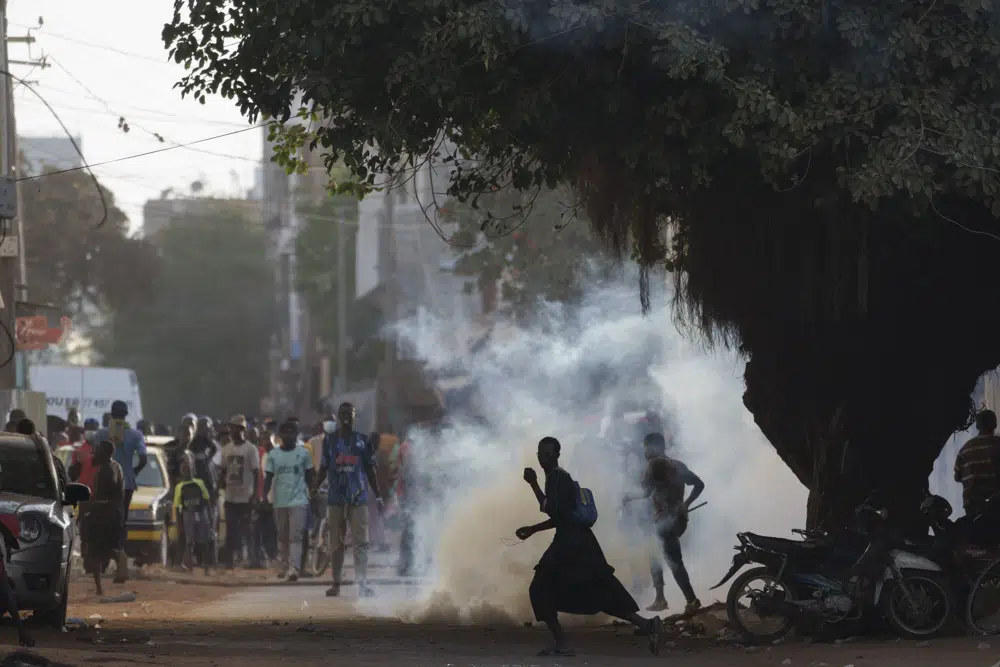 It was the very first time her son, a meticulous and loving mechanic, participated in the protests, Diop said, racing out of the home as soon as he learned Sonko had been sentenced. "I believe Macky Sall is to blame." "Perhaps if he had spoken to Senegalese people, especially youth, we wouldn't have all these issues," Diop remarked. The family stated that an autopsy was being performed.
Additionally, Sonko's indictment would ban him from competing in the upcoming elections under Senegalese law, according to Bamba Cisse, another defense counsel. Nevertheless, the government stated that, once Sonko serves his sentence, he could request a retrial. It was uncertain when Sonko would submit to the law.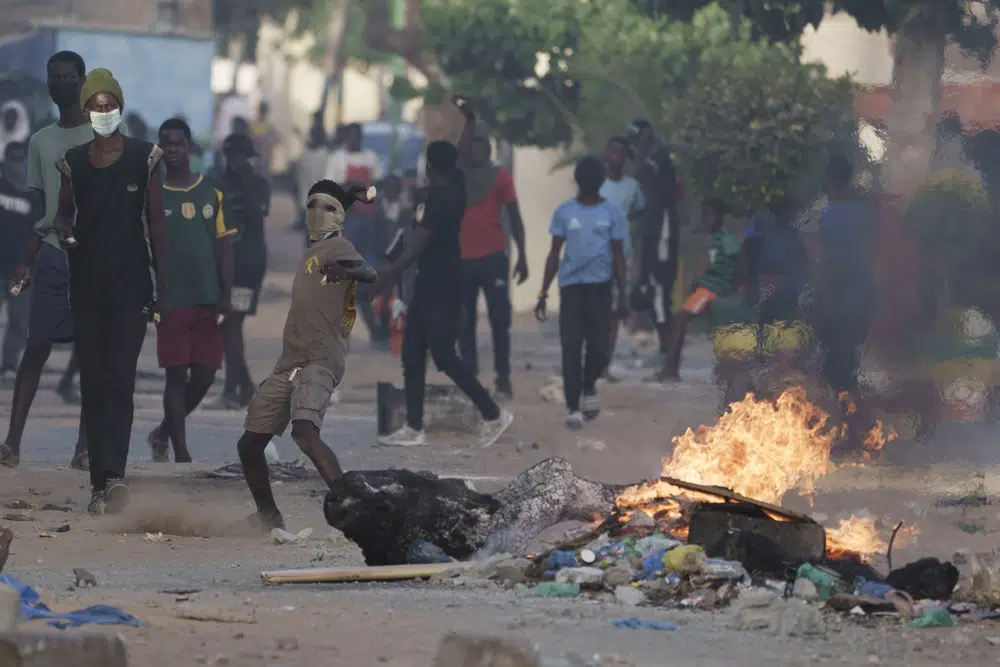 Critics believe that if the rioting persists, it would endanger the country's institutions. "In their worst nightmares, Senegalese would never have imagined witnessing the prevailing forms of apocalyptic and irrational violence," Alioune Tine, founder of Afrikajom Center aveered.
"Fear, stress, exhaustion, and helplessness are the most commonly expressed feelings about the current situation. As a result, what the people are now seeking is peace," he explained. The West African country is known to be regional pillar of democratic integrity.
Sonko hasn't been seen or heard from since the ruling. However, his PASTEF-Patriots party urged Senegalese to "amplify and intensify the constitutional resistance" until President Sall resigns.
Per Abdou Karim Fofana, the government's spokesman, the destruction brought about by months of protests has cost the country millions of euros. He claimed that the demonstrators are obstacles to democracy.
"These calls to protest are similar to the anti-republican nature of all these movements that hide behind social media and don't believe in the foundations of democracy, which are elections, freedom of expression, but also the resources that our legal system provides," Fofana added.
READ ALSO:LGBTQ+ People Fleeing Uganda Out Of Fear For Their Lives