Indonesia President, Joko Widodo has revealed that Myanmar military leaders have been admonished;to restore democracy and stop committing violence against citizens. ASEAN
Widodo's comments followed a meeting of the Association of Southeast Asian Nations (ASEAN) in Jakarta. It marked the first foreign trip of senior Myanmar general, Min Aung Hlaing, since security forces;staged a coup in early February.
The general has become the focus of international outrage over the coup;and a subsequent crackdown on protestors that has left more than 700 dead. Myanmar is part of the 10-nation ASEAN.
Addressing reporters, Widodo intimated that leaders called for "peace" to be restored in Myanmar.
"The first requested;commitment is for the Myanmar military to stop the use of violence;and that all parties there at the same time must refrain;so that tensions can be reduced.
"The violence must be;stopped and democracy, stability and peace in Myanmar must be restored."
He also called for the release of political prisoners and for a special envoy to be;allowed into the country to "push for dialogue".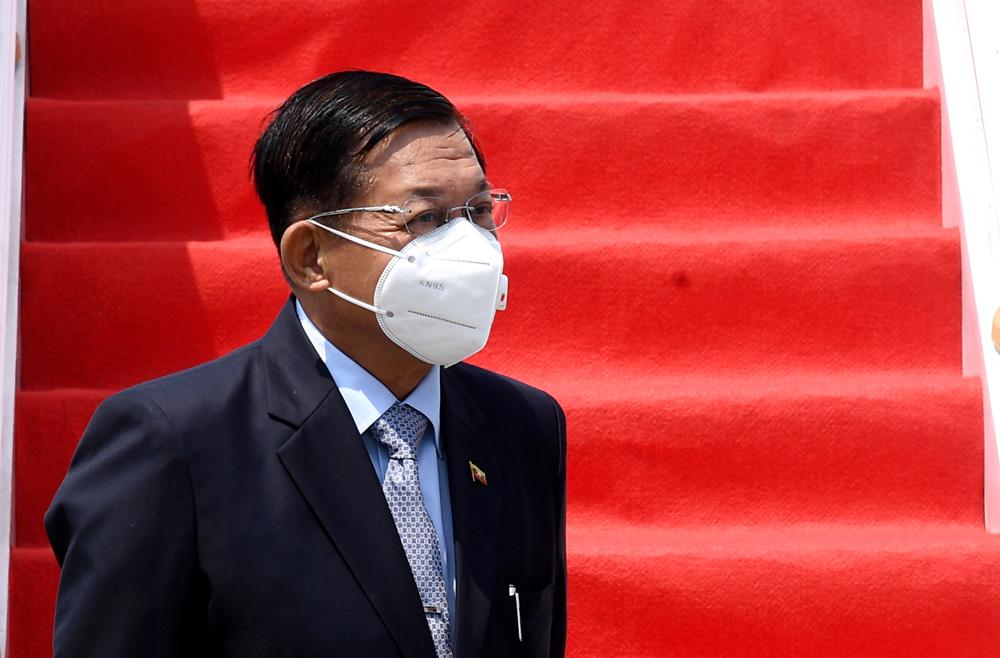 Singapore's Prime Minister, Lee Hsien Loong, also, called on the military to release Myanmar's ousted President;and Chancellor Aung Suu Kyi who is under house arrest.
Experts have noted that the gathering of the leaders in Jakarta is the first coordinated international effort to ease the crisis in Myanmar.
Following the coup, ASEAN issued a statement urging "the pursuance of dialogue, reconciliation and the return to normalcy in accordance with the will and interests of the people of Myanmar".
Min Aung Hlaing not head of state
According to Indonesia's Foreign Minister, Retno Marsudi, all ASEAN states agreed to meet Min Aung Hlaing on condition that they would not address him as Myanmar's head of state in the summit.
However, the general's involvement in the Jakarta talks angered activists, human rights groups and a shadow government of ousted Myanmar lawmakers.
The Myanmar lawmakers who were disappointed they weren't invited to the gathering noted in the statement that the meeting is "unlikely to be helpful."
"Meetings that contribute to a solution to the deepening crisis in Myanmar are welcome. But meetings that exclude the people of Myanmar but include murderer-in-chief Min Aung Hlaing… are unlikely to be helpful."
The lawmakers then called on the junta to "stop murdering civilians", release more than 3,000 political prisoners and return power to the country's democratically elected government.
Ahead of the meeting, a number of protesters gathered in Jakarta against the coup leader, beating pots and pans and holding signs saying "Democracy for Myanmar" and "We stand against the military coup".
Several protests were also held in Myanmar's main cities. In commercial hub, Yangon, some residents staged a mock funeral for the senior general by smashing saffron-coloured clay pots on the ground, symbolic of cutting ties with the dead.
Earlier, UN Secretary-General, Antonio Guterres urged ASEAN leaders to help prevent an escalation of the crisis and "possible grave humanitarian implications beyond Myanmar's borders."
Read Also: Gov't spent GH¢ 1.5 billion on SDG 1 in 2020