Current and Former officials have blamed "security lapses," as the death toll from the devastating blast rose to 100 on Tuesday, January 31, 2023.
The suicide bombing, which tore through a Sunni mosque inside a major police facility in the city of Peshawar, is one of the deadliest attacks on Pakistani security forces in recent years.
According to Kashif Aftab Abbasi, a Senior Officer in Peshawar, it left as many as 225 wounded, some still in serious condition in hospital.
More than 300 worshippers were praying in the mosque, with more approaching, when the bomber set off his explosives vest on Monday morning, officials said.
The explosion blew off part of the roof, and what was left soon caved in, injuring many more. Rescuers had to remove mounds of debris to reach worshippers still trapped under the rubble.
Per the words of Mohammad Asim, a government hospital Spokesman in Peshawar, more bodies were retrieved overnight and early Tuesday, and several of those who were critically injured died.
Bilal Faizi, the chief rescue official, said rescue teams were still working on Tuesday at the site as more people are believed to be trapped inside. Mourners are burying the victims at different graveyards in the city and elsewhere.
Counter-terrorism police are investigating how the bomber was able to reach the mosque, which is in a walled compound, inside a high security zone with other government buildings.
"Yes, it was a security lapse," said Ghulam Ali, the provincial governor in the Khyber Pakhtunkhwa province, of which Peshawar is the capital.
Kashif Aftab Abbasi, the official who gave the latest casualty tolls, agreed.
"There was a security lapse and the inspector-general of the police has set up an inquiry committee, which will look into all aspects of the bombing. Action will be taken against those whose negligence caused the attack."

Kashif Aftab Abbasi
Talat Masood, a retired army General and Senior Security Analyst opined that Monday's suicide bombing showed "negligence."
"When we know that Tehreek-e-Taliban Pakistan is active, and when we know that they have threatened to carry out attacks, there should have been more security at the police compound in Peshawar."

Talat Masood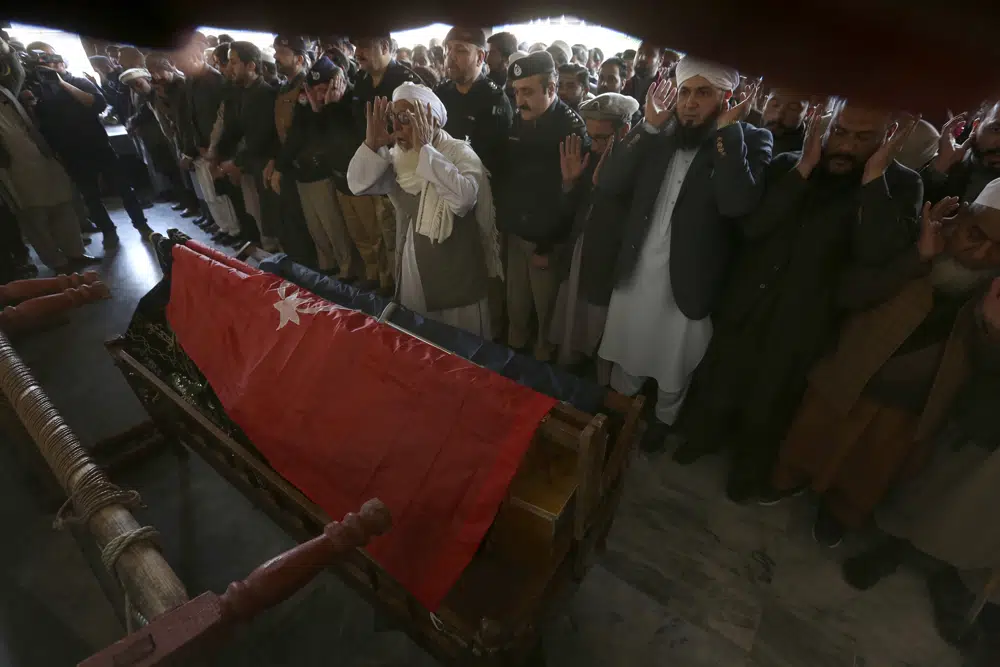 Opposition Party Calls For An Investigation
Kamran Bangash, a Provincial Secretary-general with opposition party, Pakistan Tehreek-e-Insaf, has called for an investigation and said Pakistan will continue to face political instability so long as the current government is in power.
"The current government of Prime Minister Shahbaz Sharif has failed to improve the economy and law and order situation, and it should resign to pave the way for snap parliamentary elections."

Kamran Bangash
Prime Minister Shahbaz Sharif visited a hospital in Peshawar after the bombing and vowed "stern action" against those behind the attack. "The sheer scale of the human tragedy is unimaginable. This is no less than an attack on Pakistan," he tweeted.
On Tuesday, January 31, 2023, Sharif dismissed criticism laid against his government and called for unity.
"Through their despicable actions, terrorists want to spread fear and paranoia among the masses and reverse our hard-earned gains against terrorism and militancy. My message to all political forces is one of unity against anti-Pakistan elements. We can fight our political fights later."

Prime Minister Shahbaz Sharif
U.S. Secretary of State Antony Blinken, who is on a visit to the Middle East, tweeted his condolences, saying that the bombing in Peshawar was a "horrific attack."
"Terrorism for any reason at any place is indefensible," Blinken added.
Currently, Pakistan is contending with political and economic crises in the wake of the floods and a disputed election.
READ ALSO: Pakistan: Suicide Bomber Kills At Least 47 At Mosque