Finland's bid to join the North Atlantic Treaty Organization has finally secured the support of Turkish President, Recep Tayyip Erdogan.
The breakthrough came as Finnish President, Sauli Niinisto met with Erdogan in Ankara. Both Finland and Sweden applied to become NATO members 10 months ago in the wake of Russia's invasion of Ukraine, abandoning decades of nonalignment.
NATO requires the unanimous approval of its 30 existing members to expand. Presently, Turkey and Hungary are the only countries that have not yet ratified the Nordic nations' bids. The Turkish government accused both Sweden and Finland of being too soft on groups that it deems to be terror organizations but expressed more reservations about Sweden.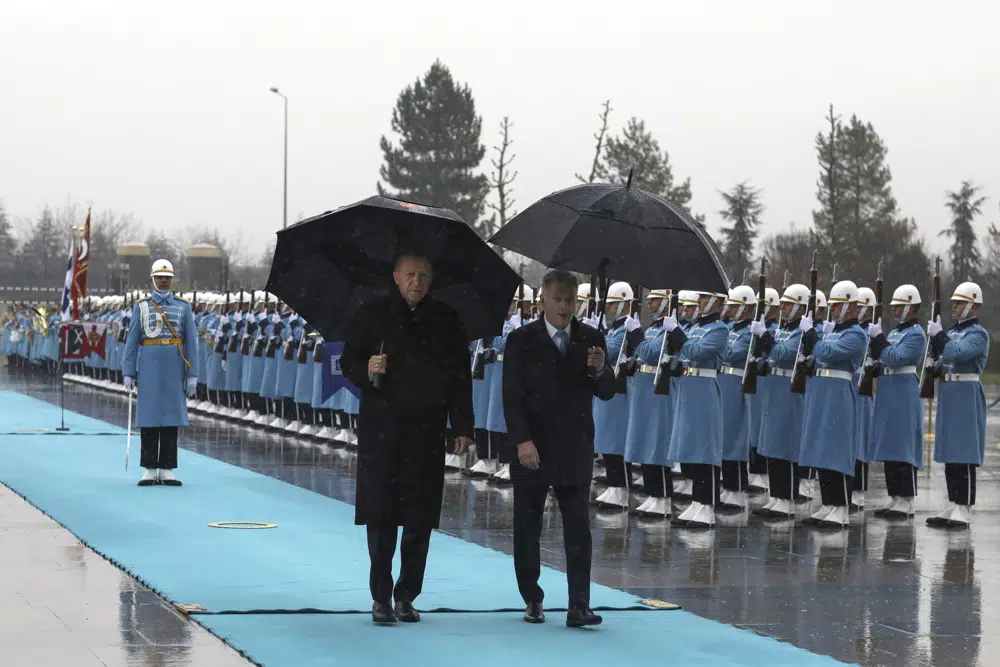 Following his meeting with Niinisto, the Turkish President told a news conference, "When it comes to fulfilling its pledges in the trilateral memorandum of understanding, we have seen that Finland has taken authentic and concrete steps."
"This sensitivity for our country's security and, based on the progress that has been made in the protocol for Finland's accession to NATO, we have decided to initiate the ratification process in our parliament."

Turkish President, Recep Tayyip Erdogan
With Erdogan's agreement, Finland's application can now go to the Turkish parliament, where the President's party and its allies hold a majority. Ratification is expected before Turkey holds its presidential and parliamentary elections scheduled for May 14, 2023.
Commenting on Turkey's willingness to consider ratifying Sweden's accession to NATO, Erdogan remarked that it would "depend on the solid steps Sweden will take."
Explaining the difference between the Nordic countries from Ankara's viewpoint, Erdogan claimed that Sweden had "embraced terrorism," and cited demonstrations by supporters of Kurdish militants on the streets of Stockholm. "Such demonstrations do not take place in Finland," he said. "For that reason we had to consider (Finland) separately from Sweden."
Finnish NATO Membership Not Complete Without Sweden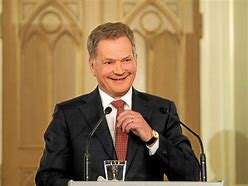 Finnish President, Sauli Niinisto welcomed Turkey's willingness to ratify his country's bid but also expressed solidarity with its neighbor. "I have a feeling that Finnish NATO membership is not complete without Sweden," he said.
Referring to a NATO summit scheduled for July in Lithuania's capital, Niinisto added, "I would like to see in Vilnius that we will meet the alliance of 32 members."
Turkey, Finland and Sweden signed a memorandum of understanding in June last year to resolve differences over the Nordic states' membership.
The document included clauses addressing Ankara's claims that Stockholm and Helsinki did not take seriously enough its concerns with those it considers terrorists, particularly supporters of Kurdish militants who have waged a 39-year insurgency in Turkey and people Ankara associates with a 2016 coup attempt.
A series of separate demonstrations in Stockholm, including a protest by an anti-Islam activist who burned the Quran outside the Turkish Embassy, also angered Turkish officials.
Hungarian Prime Minister Viktor Orban and lawmakers have promised to ratify the two country's NATO membership applications. However, the country's parliament has repeatedly postponed a ratification vote and has not given a firm date on when the vote would take place.
Niinisto arrived in Turkey on Thursday, March 16, 2023 and toured areas affected by a magnitude 7.8 earthquake that killed more than 52,000 people in Turkey and Syria last month.
Ozgur Unluhisarcikli, Director of the German Marshall Fund in Ankara, disclosed that Turkey's parliament is set to go into a pre-election recess in three weeks but an "accelerated process" to endorse Finland's NATO membership was expected. However, he predicted a tougher path for Sweden after the elections, regardless of whether Erdogan is returned to office after 20 years in power or the opposition takes charge.
"While there is now a President who commands a majority in parliament, the next President, whoever is elected, will likely not have a majority in parliament," Unluhisarcikli said.
Now it's enough to persuade to President Erdogan, but several parties will need to be persuaded after the election," Unluhisarcikli added.
READ ALSO: Injuncted NDC Regional Youth Organizer Invokes Jurisdiction Of Supreme Court