The Chamber of Agribusiness Ghana has made projections that Ghana is likely to experience food insecurity as a result of the constant fuel price increase and the depreciation of the Cedi.
According to the Chamber, most farmers can't bear the rising costs of fuel as the planting season approach coupled with rising costs of fertilizer and other Agro inputs most especially the cost of land clearing and harvesting. The Chamber has predicted that most farmers are likely to reduce the size of their farms and in some cases, they may resort to other economic activities for survival.
This situation will compound the already challenging economic conditions most especially the rising cost of food, the Chamber added.
"The rising costs of fuel, fertilizer, seeds, crop protection, Transportation, Labor, Energy, would mean that if farmers are to make any meaningful profits, food prices must be up by at least 25 percent".

The Chamber Of Agribusiness Ghana
It can be recalled the Chairman for GRIB in the Akatsi South Municipal, Mr. Richard Odzor told the vault news that rice farmers in the Akatsi South Municipal are pleading with stakeholders to help them with inputs as the new farming season commences. He said the farmers in the municipal are facing challenges in purchasing farm inputs such as fertilizer and seed and as such, are reducing their land sizes for planting this year.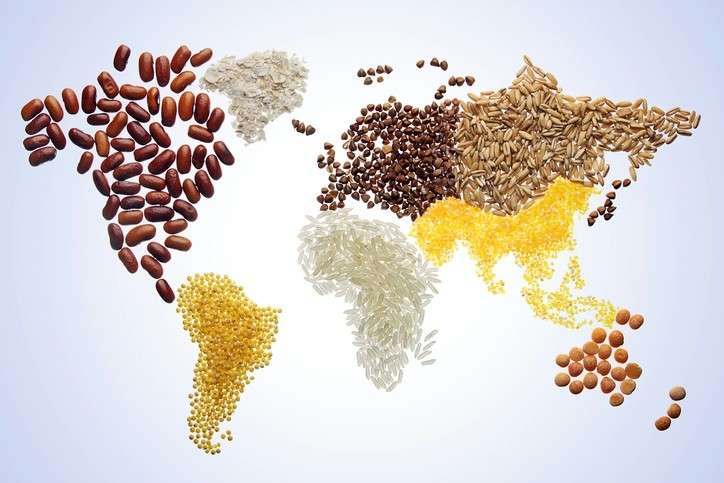 In a recent interview on an Accra-based news portal, the Minister of Agriculture, Dr. Akoto Afriyie dismissed the projections of pending food insecurity and stated emphatically that "I am a champion in Africa, food security has improved under my watch". Dr. Akoto Afriyie further explained that Ghana exports most of its domestic food to neighboring countries like Burkina Faso, Nigeria just to mention but a few.
These achievements are good but a lot more needs to be done. Instead of the MoFA focusing on supplying seeds and fertilizers at subsidized rates, a more holistic cross examination needs to be done across the entire agricultural value chain.
Food insecurity facts and figures in Ghana
Research has shown that About 5% of Ghana's population is food insecure and about 2 million people are vulnerable to becoming food insecure. The report also shows that one (1) in ten (10) children live in extreme poverty and 1.2 million children live in households that are unable to provide adequate food. According to a survey conducted by the Ghana Statistical Service, 47.7 percent of the population in Ghana in June 2020 was affected by moderate or severe food insecurity.
This corresponds to individuals living in households where at least one individual aged 15 or more has very likely been forced, to reduce the quality of their diet, due to a lack of money or other resources, and had at least a fifty percent probability of also having reduced the quantity of food consumed.
The way forward
The government must adopt a strategy by taking a critical look at the Cedi depreciation, fuel prices, and general cost of living and waiving nuisance taxes on these commodities to cushion consumers.
The Chamber has urged all stakeholders to get involved in this food insecurity fight to help the sector to avert any imminent collapse.
READ ALSO: Xtra Gold Gets nod to buyback 4 million Shares of the Company