Galiano Gold, the operator and manager of the 50:50 Asanko Gold Mine (AGM) joint venture (JV) with Gold Fields, has forecast a lower production guidance for full year 2022, targeting 100,000-200,000 ounces of gold production, down from 215,000-220,000 ounces of gold production in 2021.
The decision reflects a dim outlook of the gold miner's activities for the year and extends growing uncertainties in its operations at the Akwasiso Cut 3 and Esaase Cut 3, both of which are expected to be fully depleted in Q2 2022. In the meantime, however, technical work is underway to support a Mineral Reserve at the Asanko Gold Mine.
In keeping to the new production guidance, following the lower mine grades in the past year, the company expects that its process plant will continue to operate at full capacity (5.8Mtpa) processing a portion of the existing 9.5Mt of stockpiles, beginning in H2 2022.
"Sustaining capital expenditure is budgeted at $22 million, with approximately $8 million for Nkran and Esaase infill drilling and recovery test work and $7 million for a lift of the tailings storage facility."

Galiano Gold FY 2021 Results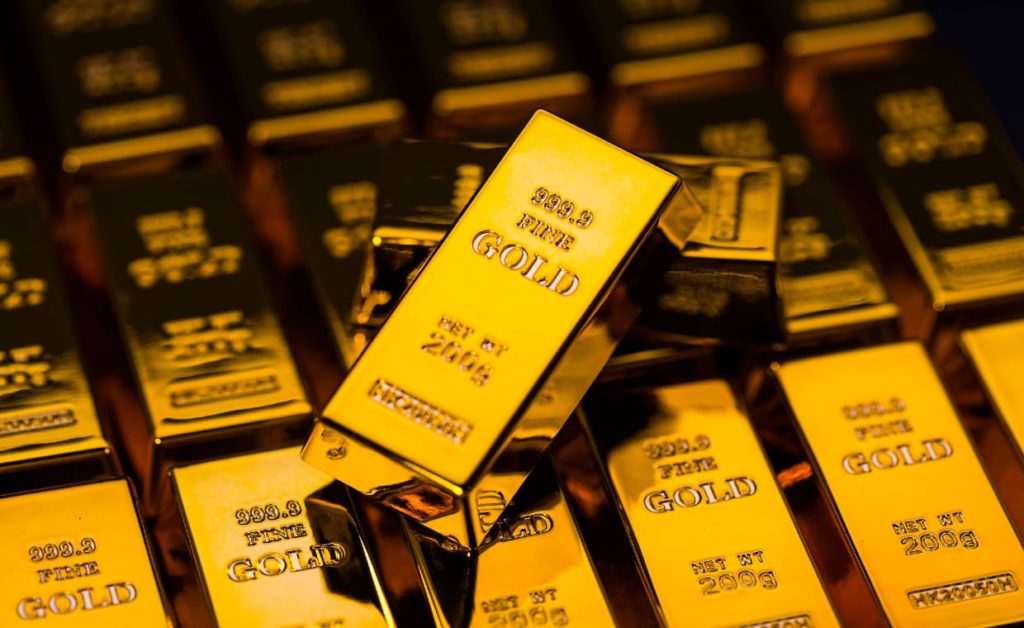 The development capital for the Asanko Gold Mine is forecast at $8 million, primarily for preparation of mining of Abore expected to begin in 2023. Additionally, $15 million is budgeted for exploration, mainly around the Greater Midras, Abore and Miradani trends and assessing the underground potential at Nkran.
At prevailing gold prices and the midpoint of 2022 production guidance, Galiano expects the mine to generate positive operating cash flows of approximately $10 million from the processing of stockpiles in 2022. This is expected before non-recurring working capital items related to winding down mining operations and payment of the Company's service fee as operator of the JV during Q2 2022.
Impairment of Mineral Properties affect Production
The Asanko Gold Mine (AGM) recorded a $153.2 million impairment charge against its mineral properties, plant and equipment, with a net loss reported for the year totaling $114.5 million and adjusted net income of $38.7 million.
Asanko Gold Mine's all-in sustaining cost (AISC) for the full year 2021 was $1,431/oz, in line with revised guidance as of Q2 2021 of $1,350-$1,450 per ounce of gold, and was higher than full year 2020 AISC of $1,115/oz. AISC was higher in 2021 primarily due to fewer gold ounces sold, higher ore transportation costs at Esaase and inflationary cost pressures.
The company's adjusted EBITDA for the full year 2021 was $76.7 million compared to $169.0 million in full year 2020. This in turn, reflects lower mine operating income in 2021. Concerning the company's balance sheet, cash on hand as at year-end 2021 was $53.5 million and $7.4 million was in receivables while remaining debt-free.
The Asanko Gold Mine (AGM) recorded annual gold production of 210,241 ounces of gold below production guidance "as mined grades were lower than plan". During the year, drilling was completed at Miradani in support of its maiden Mineral Resource estimate. Additionally, drilling at Dynamite Hill, and near-mine targets at Kaniago West and Midras South all showed positive exploration results.
Following an update of its mineral resource estimate for the Asanko Gold mine, Galiano Gold believes its mineral resources have upside growth potential. Matt Badylak, CEO of Galiano Gold said "our efforts will focus on expanding our Mineral Resources through targeted exploration and working diligently to update Mineral Reserves and recommence mining operations as soon as practicable."
READ ALSO: Expenditure Cut Measures, a Symbol that Gov't is Ready to Sacrifice- Dr Kwadwo Opoku