The decision to place a ban on Russian oil exports, in spite of its trickiness, is being considered as a potential sanction on Russia by the U.S. and EU. This has recently triggered further spikes in global oil prices, and with the prevailing market conditions remaining unchanged, a GHS10 per litre of fuel on the domestic market is likely to become inevitable.
Precisely so, a recent analysis showed that domestic fuel prices could soon break above GHS10 per litre of fuel by May 2022, in a scenario were fuel prices rise by 5 per cent on average, and much worse even earlier than anticipated.
While the government has admitted in part, the impact of the ongoing geopolitical tensions which has cascaded into rampant fuel price volatilities on the domestic market, the decision not to intervene and thus allow free market forces to correct these anomalies would not suffice.
In an interview with the Vaultz News, Dr Yusif Sulemana, noted that:
"…Once it's a global phenomenon, we don't have to just throw in the towel and stand by and say, this is a global phenomenon, after all, nobody has control over that, it will correct itself. No! That's the essence of governance.
"I think when these headwinds are coming up on every nation they have to develop their own internal structures… to be able to withstand the potential impact of such events."

Dr Yusif Sulemana
Within the short-to-medium term, key strategies that the government must put in place to at least lessen these shocks include: developing a seamless linkage of the upstream and downstream petroleum market; and reviving "a robust crude refining capability", Dr Sulemana said.
Oil surpassed the $125 per barrel mark, selling at $130 per barrel at the start of trade on Monday, March 7, 2022, and now analysts and industry experts say that this could soon reach $150 per barrel, a new all-time high since 2008 were oil sold as high as $147.5 per barrel.
The Bank of America forecasts that in a scenario where most of Russia's oil exports were halted, the market would be in a 5 million barrels per day (bpd) deficit, which could trigger an oil price move to $200 per barrel.
Russia's exports of about 5 million barrels a day of crude oil represent roughly 12 per cent of global trade– and its approximately 2.85 million barrels a day of petroleum products represent around 15 per cent of global refined product trade. Around 60 per cent of Russia's oil exports go to Europe and another 20 per cent to China.
Even without sanctions, oil exports from Russia are on a decline as buyers have started "self-sanctioning" themselves, analysts note. Thus, an official ban from the West would mean much higher— potentially all-time high— oil prices.
Options for the global market
Last week Friday, an update on the 31 IEA member countries' decision to pledge the release of 60 million barrels of oil which shot up to 61.7 million barrels of oil could still not be enough to close the gap as a result of a ban on Russia oil exports.
Currently, a deadlock in negotiations about an Iranian nuclear deal is also supporting the rise in oil prices. Meanwhile, some analysts have warned that even if Iran returned to exporting its oil soon, the volumes would not be nearly enough to fill the gap that Russian exports would leave.
Dr Sulemana proffered three options for the global energy community to explore in order to mitigate the growing oil prices.
"… If the Iranian nuclear deal should come to fruition and Iran is able to probably export some oil formally into the global market, it is a sentiment that can bring some kind of cooling effect into the market.
"Number two is Shale patch. Shale patch can come back to churn out a lot of barrels into the market, and they can do that. They've done that before… So yes, if shale patch can come back to increase production into the global basket, I think it is one of the fastest ways by which this oil prices can cool down."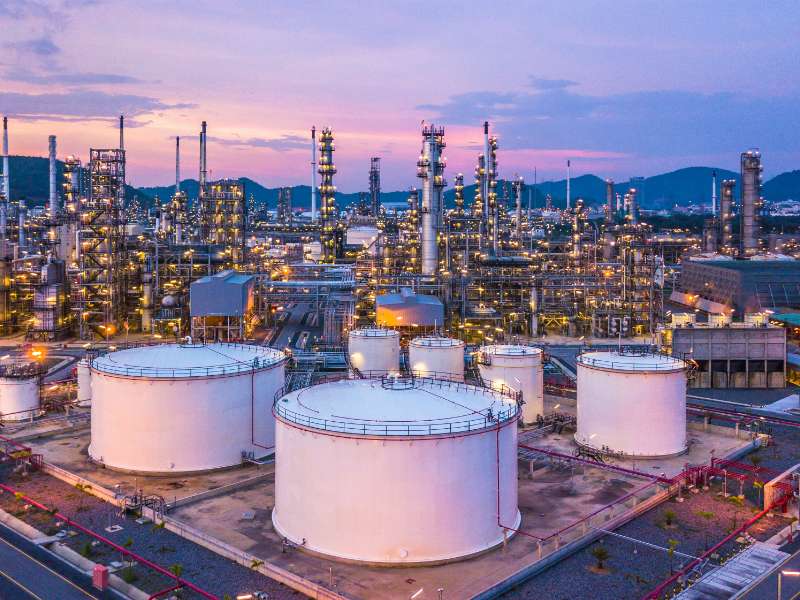 However, he noted that current U.S. energy policy regarding investments into shale production has slowed down its production and already, shale producers are bearish over increasing existing volumes, except restrictive regulatory frameworks are loosened, he said.
"The last option is renewable energy. Assuming green energy becomes very successful in the shortest possible time which I think might not be possible, but is also another potential; where probably, green energy will gravitate to a point where they will become credible replacement to the world of hydrocarbons in levels that are able to champion industrialization.
"So these three things are needed and once they are done, I believe there will be some kind of cooling effect, and this upward trajectory could be capped globally."

Dr Sulemana
READ ALSO: US$5 Billion Revenue Target From Non-Traditional Exports By 2022 Cannot Be Achieved- Economist