The Chief Operating Officer of Eureka Processes and Safety Solutions Limited, Mr. Delali Yevu, has intimated that the National Petroleum Authority (NPA), should have partnered with the private sector to find a solution to the LPG outlet explosions before the ban. This, he said, would have brought expert advice on how to deal with such situations and proposed safety measures.
Speaking on the lifting of the ban and if OMCs are to be faulted for the ban, he indicated that it was partly the fault of some OMCs because they lack certain safety measures. Touching on what the OMCs lack with regards to safety measures, Mr. Yevu indicated that it is the issue of their untrained attendants and their lack of knowledge about their line of work.
"The private sector has a lot of expertise who are industry players. So with this, the private sector could enhance their efforts. They are also trying their best but I am not sure the regulator cannot be everywhere. With partnership they will have their eyes everywhere and force the PSPs to do the right thing.
 "The first thing is training because when you visit a fuel station, what you see is that the fuel attendant doesn't have any safety knowledge in even usage of their mobile phones. They don't even have an idea what they are dealing with.

Delali Yevu
It was announced that the Energy Ministry is expected to meet the National Petroleum Authority (NPA) this month to finalize a cabinet memo on the lifting of ban on construction of new Liquefied Petroleum Gas (LPG) outlets.
Chief Director at the Ministry, Lawrence Apalsee,;who announced this said the NPA in the last few years placed a ban on the construction of new LPG outlets,;causing discontent among marketers.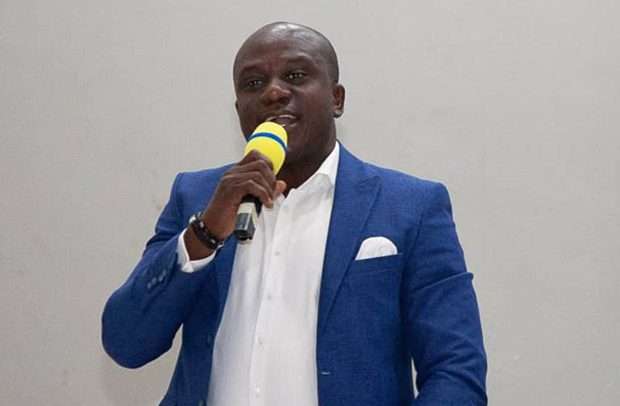 Precautionary measures are taken
Countering Mr. Yevu's point, the Vice President of LPG Marketers Association, Mr. Gabby Kumi, disagreed that precautionary measures are not taken at the various outlets. He said safety is evolving and as such accidents or faults will be at play.
"I completely disagree with the fact that we are not taking the necessary precautionary measures;to ensure that there is safety in our stations. Safety is a very expensive venture to undertake and its an ongoing thing because there is no end to safety. It is something that has to be done consistently and continuously. Accidents do happen in each and every industry. We have done a lot but I think we have a lot more to do".

Gabby Kumi
He however said some attendants at the various pumps not adhering to safety measures is a worry but added that they make up a small percentage. That notwithstanding, he said there are a large number of the attendants adhering to safety measures
Mr. Kumi further described the ban as harsh;because he disclosed constructing an outlet takes a lot of time and before the atomic accident, its members had been given permission to construct. He averred that government should have rather banned permit issuance.   
Root cause analysis should've been done
Dr Yussif Sulemana, Senior Oil Specialist and Energy Expert, adding to the discussion stated that there should have been some root cause analysis on the LPG outlet incidents before government placed a ban on its construction.
"Industry practice would have dictated that there should have been some kind of root cause analysis in the industry. What would have been the cause of what happened to ascertain what was causing the LPG outlet explosions before the ban?"