The Ghana Shippers Authority has called for a comprehensive revision of the maritime law to effectively regulate activities at the country's ports.
Benonita Bismarck, the Chief Executive of the Maritime Authority, explained the importance of revising the maritime law. According to her, the revision of the maritime law is necessary because it will help address critical setbacks, particularly the escalating issue of piracy attacks.
The Chief Executive of the Authority made this known when speaking at the 14th Maritime Law Seminar for selected justices of the High Court. Bismarck underscored the importance of ensuring security in the maritime domain.
The seminar served as a platform to discuss strategies for enhancing security measures in Ghana's waters. Recent reports indicate that there were 84 recorded piracy attacks on ships in the Gulf of Guinea in 2020, highlighting the severity of the issue.
In light of these challenges, Bismarck stressed the need to revise the Maritime law to effectively address emerging problems and regulate port activities.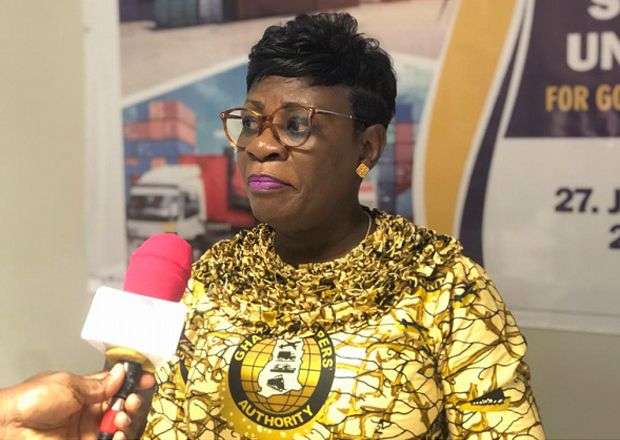 Bismarck explained the limitations of using outdated legislation to tackle present-day issues. She noted that lack of modern law is inhibiting the delivery of justice.
"It is difficult to use a law that doesn't contain all the provisions needed to address current issues. At the time, piracy in the Gulf of Guinea was unknown. As an administrator of justice, you need to apply the law, but if it is not there, how can you give what you don't have? We need to revise the law to ensure that it is in consonance with what is happening currently."

Benonita Bismarck
The Significance of a Stronger Maritime Law
The Chief Justice of Ghana, Justice Gertrude Torkornoo, on her part, further emphasized the significance of a stronger maritime law as the country anticipates increased port activities due to the Africa Continental Free Trade Agreement (AfCFTA).
According to the Chief Justice, with the expected surge in trade, the need for a robust legal framework becomes crucial to address the associated challenges effectively.
The call for revising the maritime law reflects the commitment of Ghana's authorities to ensure the safety and efficiency of maritime operations. By enacting comprehensive regulations, Ghana aims to foster a secure environment for trade and strengthen its position as a key player in the regional maritime industry.
In broadest terms, the maritime industry includes all enterprises engaged in the business of designing, constructing, manufacturing, acquiring, operating, supplying, repairing and/or maintaining vessels, or component parts thereof. It also includes managing and/or operating shipping lines, stevedoring, customs brokerage services, shipyards, dry docks, marine railways, marine repair shops, shipping and freight forwarding services and similar enterprises.
Politically, the presence of a maritime industry gives nations leverage over other landlocked countries in the region. Therefore, revising the maritime laws to contain new laws is very important in harnessing the maritime industry.
READ ALSO: Iyanya Explains Why He Had A Tattoo Of Yvonne Nelson On His Arm