According to a new report released by the International Energy Agency (IEA) on Wednesday, July 19, 2023, the world's demand for electricity is expected to rise this year, down from last year's growth pace of 2.3%, as power consumption in the United States and Europe will decline amid an economic slowdown and the effects of the energy crisis.
The IEA noted that while power demand in developed economies falls or stagnates, China and India will see robust demand growth over the next two years. China's demand is forecast to increase at an average annual rate of 5.2% over the next two years, only slightly below the 2015-19 average growth rate. Average annual growth in India's electricity demand is estimated at 6.5% this year and next, well above its 2015-19 average.
Electricity demand in the United States is set to decline by nearly 2% this year, demand in Japan is expected to drop by 3%, while EU power demand is on track to fall by 3%, after a similar decline in 2022, the IEA's Electricity Market Report showed.
According to the IEA, Europe's two consecutive yearly declines in power demand in 2022 and 2023 would together amount to the EU's largest slump in demand on record. This year, EU electricity consumption is poised to drop to the lowest levels since 2002.
Due to the lower demand in advanced economies, growth in global electricity demand is set to ease to 2% this year, down from a rate of 2.3% in 2022. The growth rate will rebound in 2024, assuming an improving world economic outlook, and power demand could see a 3.3% increase next year, the agency's latest estimates show.
The expected rebound in global power demand growth next year suggests that "growth of renewables is more important than ever," the agency added.
Power generation from renewables rose by 7.8% globally in 2022, the highest growth rate over the last 30 years. This year, renewable generation growth is set to ease to 7% amid lower hydropower generation, before rebounding to growth of 11% next year, according to the IEA estimates.
Rising Global Electricity Demand Still Broadly Supported
Rising global electricity demand is still broadly supported by the electrification of energy systems as efforts ramp up to reduce emissions, by the increasing use of indoor cooling as temperatures climb, and by robust demand growth in emerging and developing economies, according to the IEA report.
Even as demand in many regions expands, the strong deployment of renewables worldwide means they are now on track to meet all the additional growth in global electricity demand over the next two years. By 2024, renewables' share of global electricity generation will exceed one-third. And depending on weather conditions, 2024 could well become the first year in which more electricity is generated worldwide from renewables than from coal.
At the same time, electricity generated from fossil fuels is expected to decline over the next two years. Electricity generated from oil is projected to fall significantly, while coal-fired generation will slightly decline in 2023 and 2024, after rising 1.7% in 2022.
Keisuke Sadamori, the IEA's Director for Energy Markets and Security iterated that the world's need for electricity is set to grow strongly in the years to come. The global increase in demand through 2024 is expected to amount to about three times the current electricity consumption of Germany.
"And we're encouraged to see renewables accounting for a rising share of electricity generation, resulting in declines in the use of fossil fuels for power generation. Now is the time for policy makers and the private sector to build on this momentum to ensure emissions from the power sector go into sustained decline."

IEA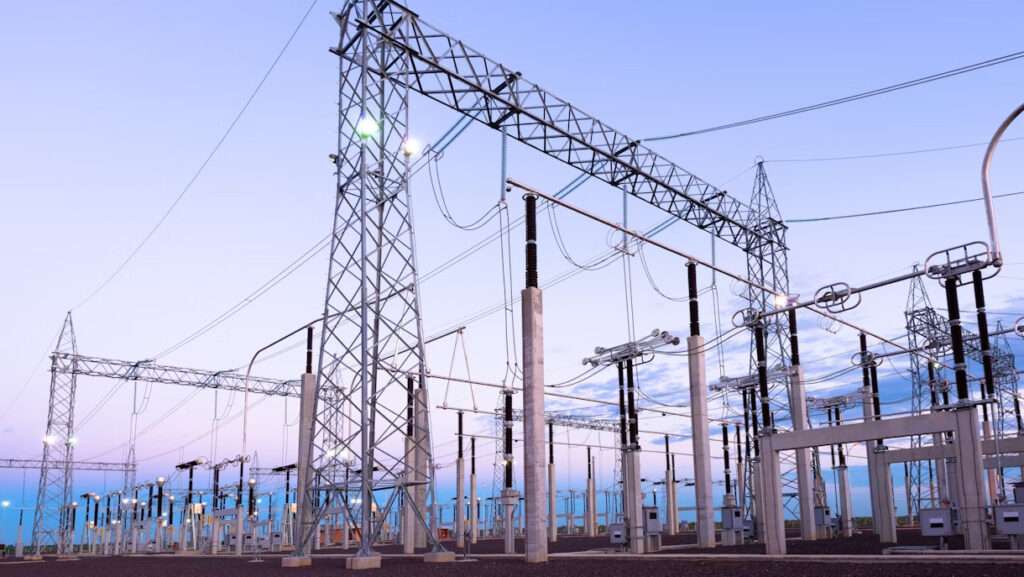 In another sign the energy transition is taking hold, the IEA now sees electricity generated from fossil fuels falling in four out of the six years between 2019 and 2024. In the past, annual declines in fossil-fired generation were rare and occurred primarily after global energy and financial shocks, when global electricity demand was suppressed. But in recent years, electricity generated from fossil fuels has lagged or fallen even when electricity demand expanded.
That indicates the world is rapidly moving towards a tipping point in which global electricity generation from fossil fuels will increasingly be replaced by electricity from clean energy sources, the report finds.
Since the release of the IEA's Electricity Market Report 2023 in February, the global energy crisis has continued to affect many parts of the world. Higher costs for energy commodities as well as economic slowdowns in various regions are still impacting electricity market trends across the globe.
READ ALSO: IMF to Disburse the Rest of US$3 billion Bailout Fund to Ghana After First Formal Review in Fall