Ghanaian rising star, Adelaide 'The Seer', has disclosed that she is no longer working with the musical duo, DopeNation as their contract has come to an end.
Adelaide during an interview explained that the twin brothers launched an initiative to help five upcoming artists and she was the first to be chosen among the list. According to Adelaide, after her first collaboration with the twins on her 'Wire Me' song that went viral, they decided to record another song, which is yet to be released.
"Everybody saw me out with them [DopeNation] some months ago, and this was because they were running a promo; they were giving beats to five up-and-coming artistes and they chose me first; so that is when we did 'Wire Me'. So, after Wire Me, it got interesting and that's when we did 'What A God'; and there's one more song that hasn't been released. But I am no longer with them [DopeNation]. It was a contract and we are done with it".
Adelaide 'The Seer' also revealed that her social media accounts were taken from her by her former management, DopeNation, after she refused to sign a record label deal with them.
According to her, she wanted to start her own music brand and wanted to part ways with them even after they offered her a record deal. She disclosed that she needed her social media handles back to embark on this journey, but the team refused to hand it over because she refused to join their record label.
Adelaide speaking in the interview explained that she also refused to sign the deal because she needed to go on a health break. She noted that signing the deal might complicate her health issues, and that was the main reason for refusing the deal.
"It wasn't really an issue. I had to go on a health break. So, considering the break and everything around me, I felt I shouldn't sign because it was going to come with a lot of responsibilities. So, I just had to pull out".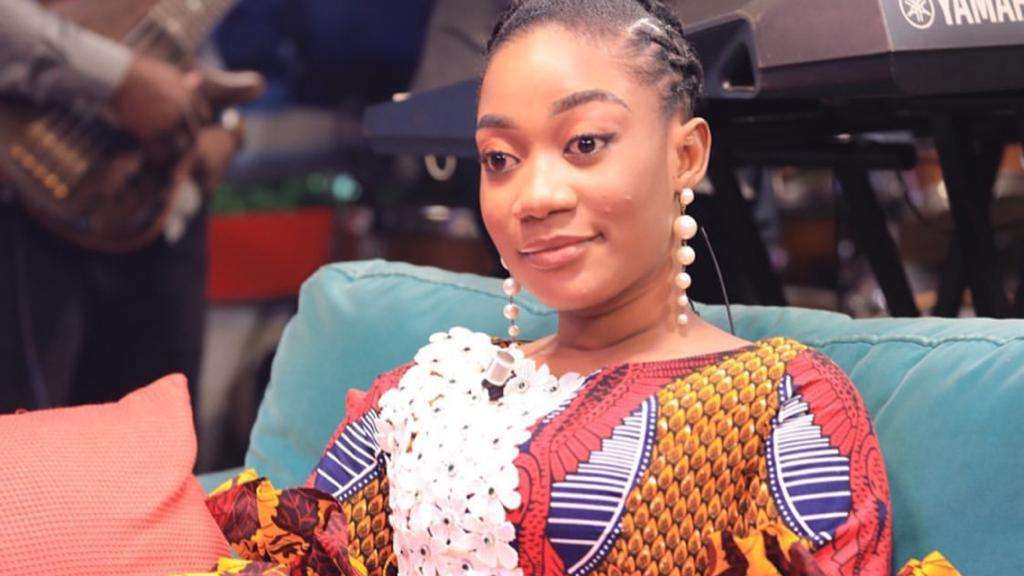 Speaking of her music career, the talented singer revealed that currently, she does not have a solid team to back her in her musical journey but steadily they will gain their grounds.
In the same vein, the visually impaired singer revealed her intentions to venture into media. According to her, the media personality she looks up to most is Nana Ama Mcbrown.
Adelaide noted that she wants to bag ambassadorial deals, host TV shows, and other media works just as Nana Ama Mcbrown.
Stating her reason for choosing Nana Ama McBrown as her favorite media personality, Adelaide explained that she sees herself doing most of the things Nana Ama Mcbrown does on television now.
She also named the actor, Majid Michel as her favorite actor in Ghana even though he is no more in the movie industry. She noted that acting is also one of the careers she would like to undertake despite her condition.
Read also: Deadline on public workers to acquire Ghana card is a misnomer- Dr Kwabena Donkor