The National Road Safety Authority (NRSA) has intimated that it is dissatisfied with the general state of traffic signal on some of the urban road networks across the country.
In a statement, the NRSA indicated that this condition, coupled with the state of streetlights, increases the vulnerability of road users, especially pedestrians, to road traffic clashes and their associated injuries and deaths.
"The National Road Safety Authority (NRSA) is dissatisfied with the general state of traffic signal on some of the urban road networks across the country".

NRSA
According to the Road Safety Authority, its inspection shows that although there has been an improvement in visibility at night over the last twelve months, some high-risk locations in some regional capitals remain dark.
This situation, the Authority indicated, is due to non-fictional or unavailable streetlights. The NRSA averred that in terms of traffic signals observed as non-functional, were either faulty or had broken down.
"Out of the total of seventy-five (75) non-functional traffic lights identified across the country, Greater Accra (48%), Ashanti (19%), Central Region (9%) and Western (7%) accounts for 83% of all no functional traffic lights".

NRSA
The NRSA indicated that the Northern and Upper West Regions have no cases of non-functional traffic signals. The Western North, Oti, Ahafo, Savannah and North East regions however, do not have traffic signals installed.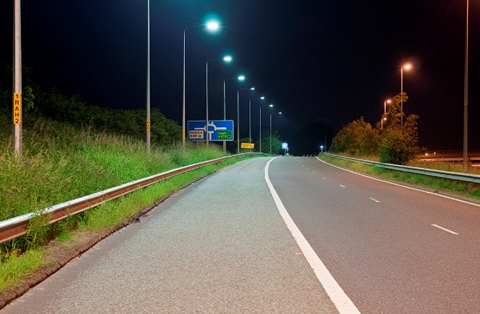 Duty bearers called to fix street and traffic lights
The National Road Safety Authority called on duty bearers to fix the damaged street and traffic lights in the country. The Authority noted that the non-functioning traffic lights pose a danger to motorists hence, the need to get them functioning immediately.
It stated that the continues disregard of duty bearers to these faulty and nonfunctional street lights and traffic signals undermines the intent for their installations which include the desire to influence an efficient movement of vehicles and pedestrians to minimize the potential conflicts and possible crashes.
"The authority considers the non-functionality of traffic signals and street lights as a road safety threat with the potential to increase the risk of road traffic crashes".

NRSA
NSRA calls on ministries to take appropriate steps
Given the threat and the duty imposed on the Authority to reduce toad traffic crashes, injuries and deaths, the Authority has directed that the Department of Urban Roads, the relevant Assemblies and the Ministry of Energy to take urgent and appropriate steps to ensure the functionality of streetlights and traffic signals.
"The Authority may be compelled to exercise its mandate to enforce the standards against erring duty should the irresponsibility persist".

NRSA
Ahead of the busy festive season, the NRSA advised the road users to be cautious when approaching intersections "otherwise signaled". As an interim measure, the Authority also directed that the various district Assemblies should work with the Police personnel to deploy trained traffic wardens to help manage the gaps in the system.
Read Also: SIC Insurance To Pay Ordinary Shareholders A Dividend Of GH¢0.0153 Per Share