The Pusiga District Chief Executive (DCE), Mr. Zubeiru Abdulai, has intimated that the Pusiga Palace and the Pusiga Chief will be given maximum protection following the unexpected ransacking of the Palace by the Military.
Speaking on the development, Mr. Zubeiru Abdulai, averred that there will be a meeting to dissect the issue. He stated that after the meeting, the committee would propose measures on how best to protect the Chief of Pusiga following the raid in the Palace. He disclosed that although there is security protection all over the district, it is not specifically for the Palace.
"So, we will be having a sitting and the committee will review its recommendation. After that, we shall try to implement the recommendation of the committee when we decide on anything."

Zubeiru Abdulai
According to the Pusiga DCE, the military after they had done their search did not find any suspects and arms at the palace as they had earlier insinuated. He narrated that the military personnel later told the chief that, the activity they carried out was not to cause any form of embarrassment to him and the palace but it was to let the public know that the suspicion they have about him and his palace was not true.
Mr. Zubeiru Abdulai intimated that the Military personnel noted that the search that was carried out in the Palace was in the interest of the Chief. The military men, according to the DCE, assured the Chief of a patrol in the district to ensure that they are taken care of.
The reaction by Mr. Zubeiru Abdulai followed the Chief of Pusiga, Naaba Tambis Balouk I, demanding 24 hours protection after armed military men invaded and ransacked his Palace. According to the Chief of Pusiga, the armed personnel claimed they were searching for stock piled arms and some trouble makers in the Municipality which led to the Palace raid.
The chief narrated that during the raid, the soldiers made a revelation that they acted based on intelligence reports. The Palace then urged the state security to adopt the use of modern intelligence gathering technique and move away from hearsays.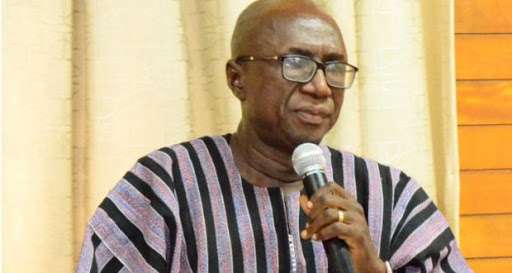 Interior Ministry to deal with Bawku conflict
In a related development, the Minister of Interior, Ambrose Dery, has stated that government intends to conclusively deal with the never-ending conflict in the Bawku municipality. He posited that the government is working together with all the security agencies to bring finality to the tensions in the area.
Ambrose Dery also acknowledged the important role the Peace Council and other civil society organizations including the Peace Centre in Damango would have to play to restore harmony in Bawku. "Since we cannot tell when the events [shootings] take place, who exactly is doing it, is it a product of the ethnic conflict around chieftaincy? Is it criminal activities? Is it an extremist that has come in? We intend to deal with it."
Read Also: Split Proposed Rate Of E-Levy Between Consumers And Telecos, IEA Urges Gov't