Myanmar police have cracked down on protesters opposing the country's military takeover, firing warning shots and shooting water cannons as well as rubber bullets to disperse crowds that took to the streets in defiance of a ban against gathering.
Water cannons were used in Mandalay, Myanmar's second-biggest city where reports indicate that the police have also arrested about twenty-seven people. They also used water cannons in the capital, Natpyitaw, and fired live rounds into the air. Several people in the capital have also been injured after rubber bullets were shot into the crowd.
The protesters are demanding that power be restored to the deposed civilian government and are seeking freedom for the nation's de facto leader, Aung San Suu Kyi and other ruling party members detained since the coup.
On Monday 8th February, Myanmar's new military rulers imposed martial law and a curfew across the country in a bid to curb growing protests against the coup. The decrees issued by the military banned rallies and gatherings of more than five people. Motorized processions were also banned with a curfew imposed between 8 p.m. to 4 a.m.
Violation of the orders, issued under Section 144 of the Criminal Procedure Code, is punishable by up to six months in prison or a fine. Soldiers do not appear to have been deployed yet to stop the demonstrations, a development experts say is a small indicator of restraint by the military government. The army has a record of brutality in crushing past revolts. During previous demonstrations in 1988 and 2007, the brutal military response left thousands dead.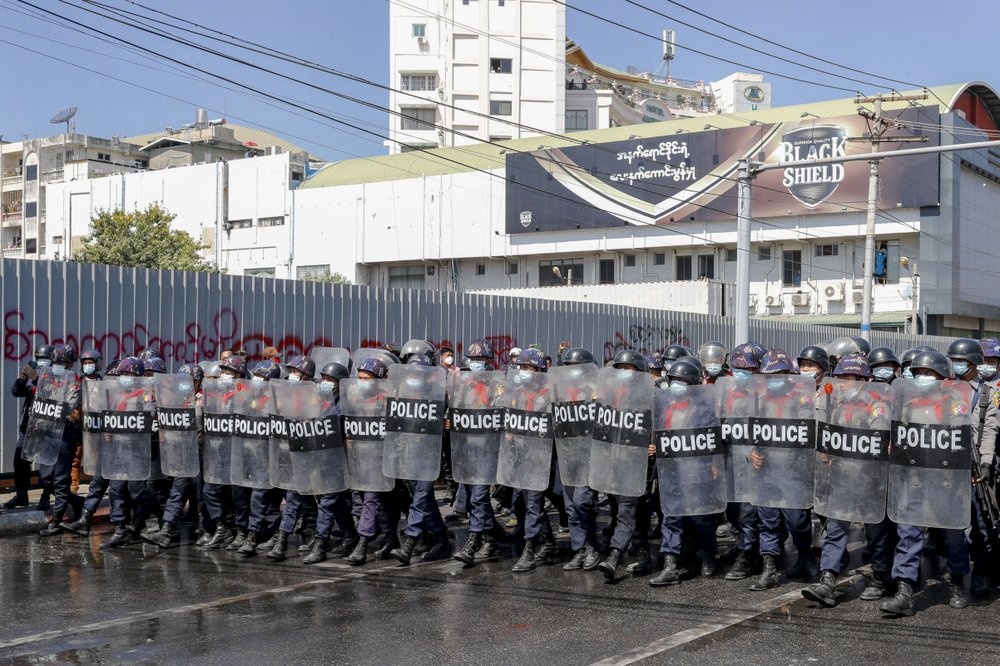 Tom Villarin, a board member of ASEAN Parliamentarians for Human Rights (APHR), has urged the leaders of the 10-member Association of Southeast Asian Nations (ASEAN) to use its leverage with the military leadership, expressing caution based on the history of the country's military.
"As peaceful demonstrations grow, the risk of violence is real. We all know what the Myanmar army is capable of: mass atrocities, killing of civilians, enforced disappearances, torture, and arbitrary arrests, among others."

Tom Villarin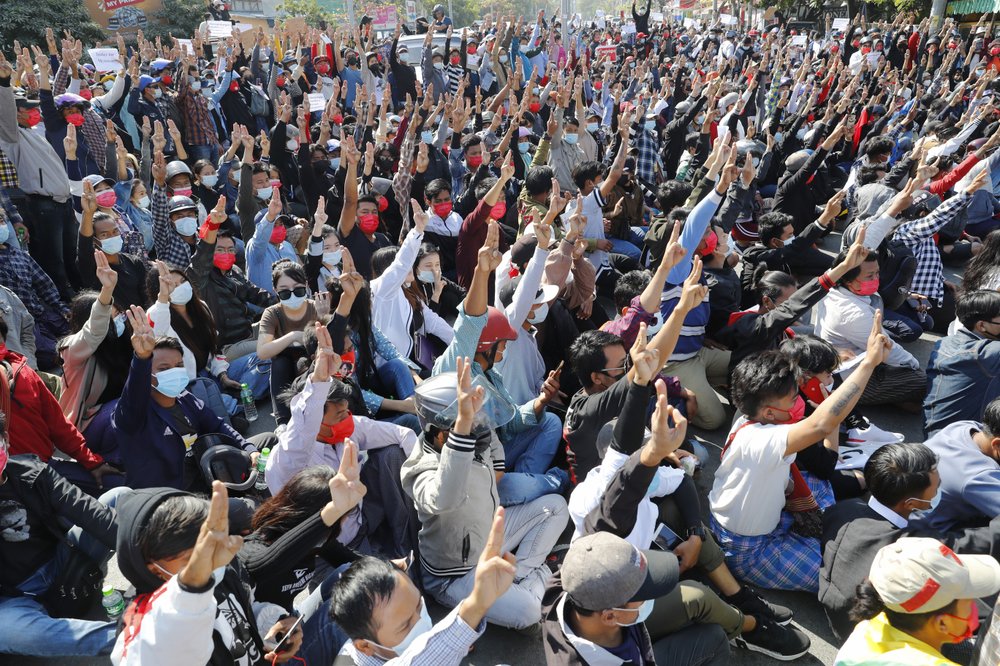 Tom Andrews, the UN special rapporteur on the situation of human rights in Myanmar also called on Security forces to show restraint when engaging with the protesters.
"Security forces have a moral and legal obligation to defy any unlawful orders to use excessive force against peaceful protests in Myanmar. All in the chain of command can be held liable for committing crimes against humanity. 'Following orders' is no defence."

Tom Andrews
The United Nations' Human Rights Council is due to hold a special session to discuss Myanmar on Friday, February 12, with rights groups urging action against the military including selected sanctions against senior generals and their families.
Earlier, New Zealand Prime Minister, Jacinda Ardern said that her government would suspend all high-level political and military contact with Myanmar and impose a travel ban on its military leaders. Ardern told a news conference that New Zealand would ensure its aid programme does not include projects that are delivered with the military government or provide benefits to the generals.