Singapore's Foreign Minister, Vivian Balakrishnan, has intimated;that Myanmar's army needs to cooperate to end the crises that has;devoured the country since the February 1 coup.
Balakrishnan also admonished Southeast Asian countries to keep pressing the junta to show restraint and start dialogue with its opponents.
In April, members of the Association of Southeast Asian Nations (ASEAN) said after meeting with junta leader, Min Aung Hlaing that, they had;reached consensus on five points including an end to violence, talks between Myanmar's rivals and a visit by an ASEAN envoy.
However, reports indicate that the civilian death toll has;continued to rise following the meeting, as the army tries to suppress protests. The junta has also said it will not agree to an ASEAN envoy's visit before it restores stability.
Addressing Singapore's parliament, Balakrishnan noted;that it will not "be an easy process" and the "cooperation of the Tatmadaw (Myanmar's army) will be needed."  
"ASEAN will also have to continue to speak collectively to urge the Myanmar military authorities to uphold the consensus – particularly to exercise maximum restraint and begin meaningful dialogue with all parties concerned."
Meanwhile, a shadow National Unity Government set up by the junta's opponents has voiced skepticism over the ASEAN deal. The shadow government has;insisted that there can be no talks until thousands of political prisoners are;freed – including elected leader, Aung San Suu Kyi.
Touching on the release of prisoners, Balakrishnan urged ASEAN to continue calling for the release of Suu Kyi and others.
Some of ASEAN's 10 countries have individually urged the junta in Myanmar to free the political prisoners. However, freeing prisoners was;not part of the consensus agreed at last month's meeting.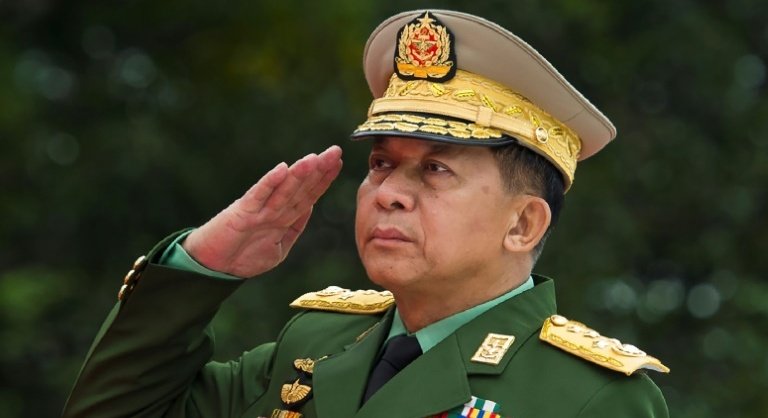 KIO vaccinates over 20,000 citizens amid military crackdown
The KIO, an armed ethnic organization in Myanmar's north, has quietly vaccinated over 20,000 people in areas it governs, amid the violent military crackdown, with support from China, according to reports.
The vaccines, according to officials, were;produced by Chinese company, Sinovac Biotech. They were then supplied and administered with assistance from the Red Cross Society of China, a member of the International Federation of Red Cross and Red Crescent Societies.
The group's ongoing COVID-19 response comes as Myanmar's national healthcare system has reportedly "fallen apart". Days after the coup, government health workers initiated a Civil Disobedience Movement in an attempt to "paralyze military rule and starve the generals of resources". As a result, many hospitals are closed or barely functioning.
The health workers efforts have, however, been met with a violent crackdown by army personnel. On May 5, the United Nations warned that attacks on medical personnel and facilities were jeopardizing the COVID-19 response.
"At a time when Myanmar needs them the most, health workers fear arrest or detention for exercising their rights to freedom of expression and peaceful assembly."
According to the UN, the military has committed at least 158 attacks on medical personnel and facilities, in which more than 60 people have been injured or killed. Additionally, it has arrested and charged more than 139 doctors and occupied at least 50 health facilities.