The United States has joined a host of countries including the UK to promise urgent help as India's Prime Minister,;Narendra Modi, warned that his country is facing a "storm" of coronavirus infections. india
On 25th April, India reported 349,691 new Covid-19 cases, setting a global record for the fourth consecutive day,;according to heath authorities. Also, John Hopkins University indicated;that India has recorded a total of 16.96 million cases, which is second only to the US.
Moreover, health authorities have revealed one person is dying every four minutes in the capital of New Delhi.
Addressing the issue, Modi signalled;that, "We were confident, our spirits were up after successfully tackling the first wave,;but this storm has shaken the nation."
His government has faced criticism that it let its guard down earlier this year,;allowing big religious and political gatherings to take place when India's cases fell to below 10,000 a day.
The surge in cases has been accompanied by severe shortages of medical oxygen in some areas,;with hospitals warning they could run out within hours.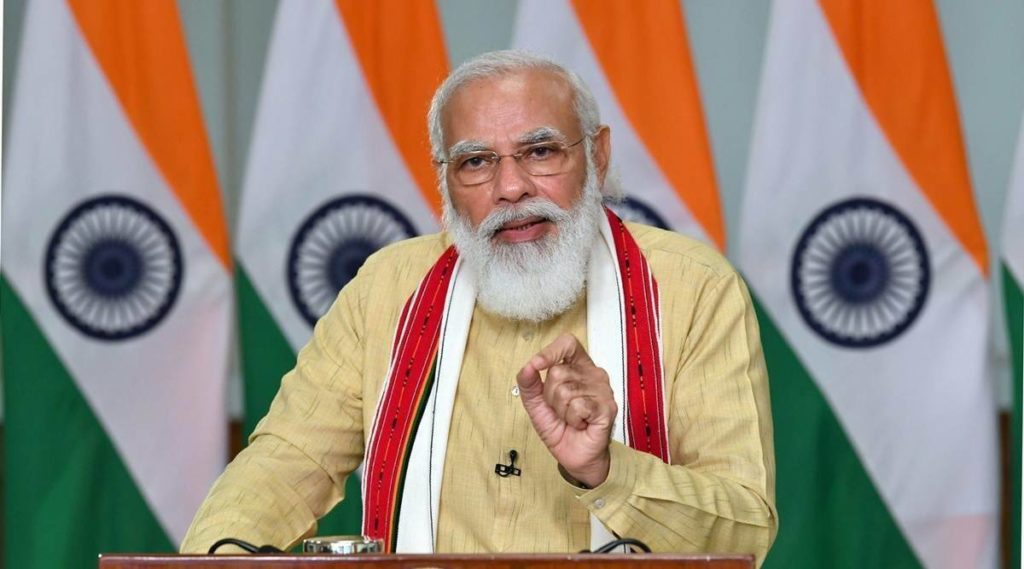 The White House has;expressed;concern about India's dire situation and promised;help "will immediately be;made available".
"To help treat COVID-19 patients and protect front-line health workers in India, the United States has identified supplies of therapeutics, rapid diagnostic test kits, ventilators, and Personal Protective Equipment (PPE) that will immediately;be;made available for India." moreover
US President, Joe Biden added that "just as India sent assistance to the United States as our hospitals were;strained early in the pandemic, we are determined to help India in its time of need."
'Stand side by side" with India
Other nations including the United Kingdom, EU, France, Germany, Russia and Singapore have also pledged to help India battle the wave of Covid-19 infections.
UK Prime Minister, Boris Johnson vowed to "stand side by side" with India and support the "global fight against pandemic".
"We stand side by side with India as a friend and partner during what is a deeply concerning time in the fight against COVID-19.
"We will continue to work closely with the Indian government during this difficult time and I'm determined to make sure that the UK does everything it can to support the international community in the global fight against pandemic".
He also revealed that following discussions with Indian ministers, the UK is sending a first shipment of supplies due to arrive in New Delhi in the early hours of 27th April, with further shipments to follow.
The PM noted that nine airline container loads of supplies – including 495 oxygen concentrators, 120 non-invasive ventilators and 20 manual ventilators – will be sent to India from the UK this week.
European Commission President, Ursula von der Leyen also said she is "alarmed" by the situation.
"The EU is pooling resources to respond rapidly to India's request for assistance. We stand in full solidarity with the Indian people!"
France disclosed that it plans to support India with oxygen capacity in the next few days, while Russia has also pledged to assist India by sending medical equipment.
German Chancellor, Angela Merkel also said that her government was preparing emergency aid for India.
Read Also: Over 384,000 preventable malaria deaths recorded in 2020- Dr. Moeti