The United States of America has become the first country to record more than half a million deaths with coronavirus.
According to the Johns Hopkins coronavirus tracker, there have now been 500,071 COVID-related fatalities in the country, and more than 28 million people have been infected. In comparison, Brazil has the second highest number of coronavirus deaths globally with about 250,000.
In light of this unwanted feat, President Joe Biden and Vice President Kamala Harris have announced that they will commemorate the huge loss of life at a White House event that will include a speech by the President, a moment of silence and a candle-lighting ceremony.
In a statement, the President said more Americans had died "in a single year of this pandemic than in World War One, World War Two, and the Vietnam War combined".
"We, as a nation, must remember them so we can begin to heal, to unite, and find purpose as one nation to defeat this pandemic."

President Joe Biden
Mr Biden also asked all US citizens to "observe a moment of silence at sunset" and has ordered the nation's flag to be flown at half-mast at the White House, on all public buildings and grounds, and at military posts and naval stations until sunset on Friday, 26th February.
Also addressing the issue, Dr Ryan Stanton, an emergency room physician in Lexington, Kentucky, who has treated a lot of COVID-19 patients, said he never thought the U.S. deaths would be so high.
"I was one of those early ones that thought this may be something that may hit us for a couple months … I definitely thought we would be done with it before we got into the fall. And I definitely didn't see it heading off into 2021."

Dr Ryan Stanton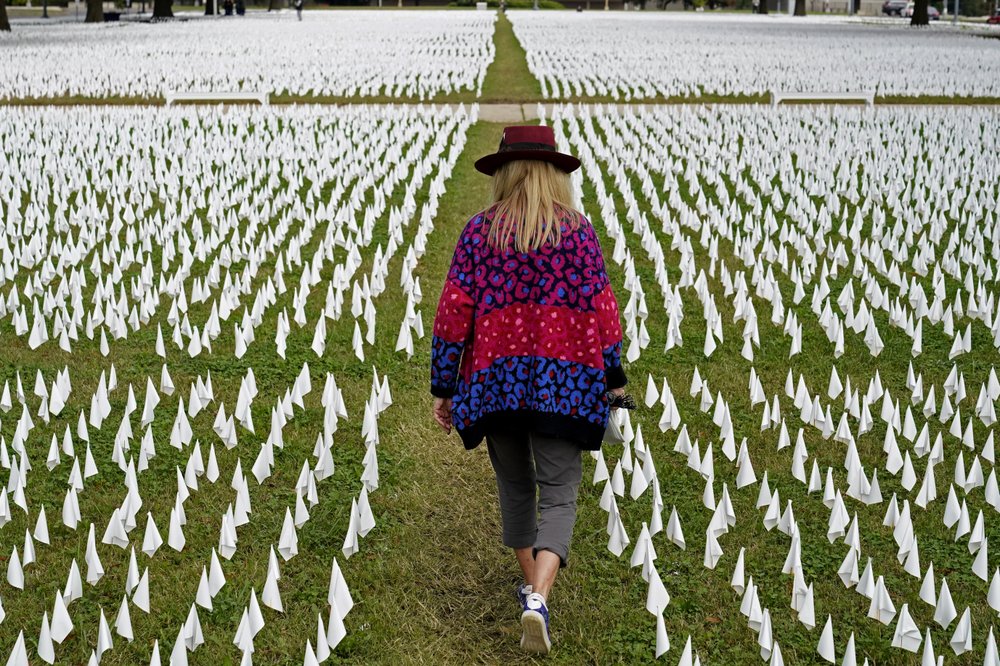 Kristy Sourk, an intensive-care nurse at Hutchinson Regional Medical Center in Hutchinson, Kansas, said she is encouraged by the declining caseload and progress in vaccinating people, but "I know we are so far from over."
"People are still dying, and families are still isolated from their loved ones who are unable to be with them so that is still pretty heart-wrenching."

Kristy Sourk
Last week, President Biden stated that the fact the US leads the world in both death and infection numbers reflected poor planning by the Trump administration. He however confirmed the US had bought enough doses "to vaccinate all Americans"
Pharmaceutical company, Johnson & Johnson (J&J) has also announced it will be able to provide 20 million US doses of its single-shot COVID-19 vaccine by the end of March, assuming it gets the green light from federal regulators, a boost to the vaccination efforts in the country.
Officials say that supply will help government officials reach the goal of having enough injections to vaccinate most adult Americans later this year. On a global scale, J&J aims to produce 1 billion doses this year.
According to the Centres for Disease Control and Prevention (CDC), the US has administered 64,177,474 doses of Covid-19 vaccines as of 22nd February and delivered 75,205,940 doses.