US President, Joe Biden has signed an executive order that imposes a slate of new sanctions against Russia. The order, which also expels 10 Russian diplomats from the US, is in response to Moscow's interference in recent US elections and a massive hacking campaign that breached vital federal agencies.
The sanctions targetted;six Russian cybersecurity companies deemed;to be involved in the hacking campaign. It also affected;32 individuals and entities deemed to be involved in efforts to influence the outcome of recent elections.
The Biden administration also barred US financial institutions from buying rouble bonds newly issued by Russia's central bank or other large financial institutions. This also means targeting Russia's sovereign debt and its broader economy.
In a letter to congress regarding the sanctions, Biden noted that Moscow's actions threaten "national security and economy of the US".
"I have determined that specified harmful foreign activities of the Government of the Russian Federation…constitute an unusual and extraordinary threat to the national security, foreign policy, and economy of the United States."
The order "sends a signal that the United States will impose costs in a strategic and economically impactful manner on Russia if it continues or escalates its destabilizing international actions," the White House added in a statement.
The sanctions represent the first retaliatory action announced against the Kremlin for last year's hack, popularly called the SolarWinds breach.
Russian hackers are believed;to have infected a widely used software with malicious code, enabling them to access the networks of at least nine agencies. US officials believe it was an intelligence-gathering operation aimed at mining government secrets.
Measures 'in no way help'
Russia has denied involvement in both the SolarWinds hack and election meddling. Russian officials reacted angrily to the new sanctions, with some saying it would halt any chance of a summit between Biden and Vladimir Putin.
Biden had called Putin earlier this week to urge him to de-escalate tensions with Ukraine, proposing a summit in a neutral country.
Kremlin spokesman, Dmitry Peskov told reporters that, "what is currently being;discussed;will in no way help such a meeting. That is unambiguous".
He also revealed that Russia would retaliate against the new sanctions.
"The principle of reciprocity applies…to best ensure our own interests."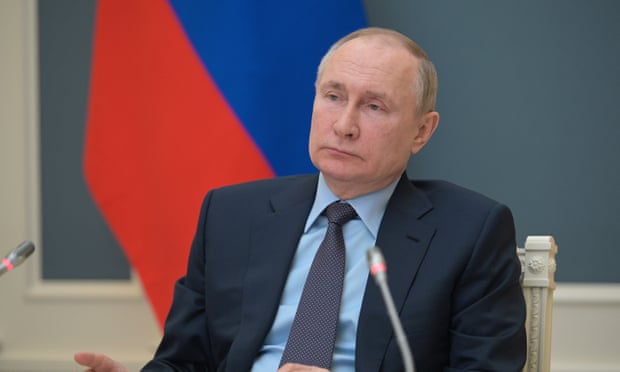 The Russian foreign ministry likewise, summoned the US ambassador for a "difficult talk". The ministry;called;the sanctions "aggressive behaviour", and also said that Russian counter-sanctions;were;"inevitable".
The measures represent the second major round of sanctions imposed by the Biden administration against Russia. firstly,
The Biden administration announced sanctions last month over the poisoning and imprisonment of the opposition politician Alexei Navalny. The sanctions included visa restrictions, export restrictions on items that;could;be used to make chemical and biological weapons, and targeted;action against seven senior members of the Russian government.
Read Also: New partnership to protect and restore forests in cocoa growing areas