The Minister of Food and Agriculture, Dr. Akoto Afriyie, has assured Ghanaians that there is no need to panic because the Ministry of Food and Agriculture (MoFA) is on course to champion food security in Ghana with all the projects and initiatives it's implementing.
 Dr. Afriyie assured the people of Ghana to instead have a firm belief in MoFA to provide enough food to feed the country. The Minister said this in a press briefing at the forecourt of the Ministry of Food and Agriculture head office in Accra due to the recent uncertainties surrounding the global economy, resulting in the skyrocketing food prices.
"Since the inception of PFJ, many have expressed disbelief as to whether the PFJ will succeed and have doubted the food security status of the country. The armyworm era came, and the Ministry defeated it. Then covid-19 came with many anticipations that Ghana would be food insecure, but we overcame it. We are face to face again with the Russia-Ukraine war, which has caused food prices to rise more than expected. Yet, the ministry will ensure that Ghana's food is secured even in this era regardless of the high prices of inputs, especially fertilizer. There is no need to panic."

Dr. Akoto Afriyie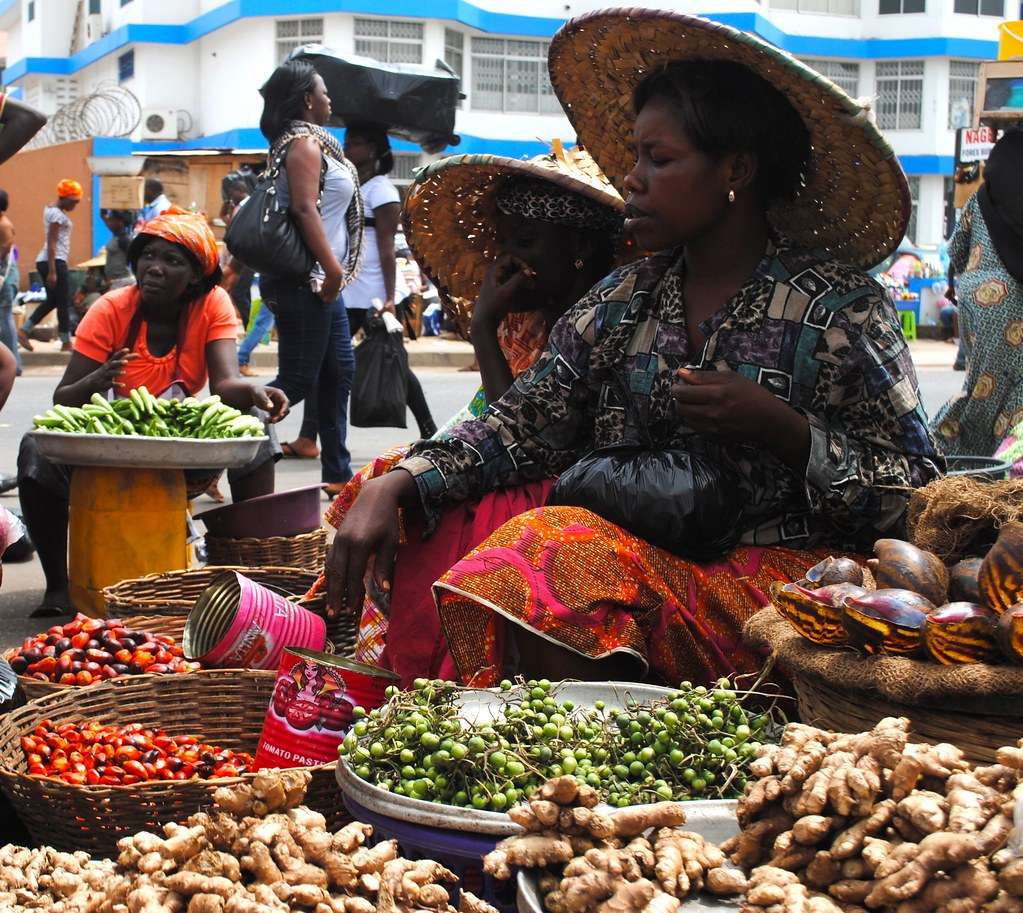 The fear of Ghana becoming food insecure has been in the headlines for some time now but escalated when the Russia-Ukraine war took full effect. Many experts have made predictions, and others shared their opinions and given numerous suggestions on what the government should do to improve Ghana's food security status.
In a recent interview, the Agric minister expressed confidence that the sector is bubbling with life amidst all the speculations experts gave concerning the food security status of the country. He explained that the objectives of the Agriculture sector, which is to see, a Ghana where smallholder farmers achieve higher productivity, have materialized under his watch. This, he said, has been possible because of the Planting for Food and Jobs programme he initiated. According to him, the PFJ programme has been "extremely successful" even though stakeholders have insisted the output of the programme has been unsatisfactory.
Other agri-stakeholders released a press statement to caution the ministry, to be honest with the actual happenings in the sector and not misinform Ghanaians.
Commenting on what the Ministry needs most, Dr. Afriyie pledged that all commercial banks should join the call to support farmers to farm easily without any hindrance by giving credit access at a minimal interest rate to farmers.
The minister assured that the government is developing 7000 hectares of land for commercial farmers to farm this year, adding that the subsidy programmes from the government will not stop but will continue to help farmers produce enough food to feed the country.
READ ALSO: E-levy Lands Another Heavy Blow On MTN Stocks As It Loses Heavily