A Risk Manager at TD Bank in Canada, and a Leader of the Ghana Environmental Advocacy Group, Madam Elizabeth Alluah Vaah, has suggested that Ghana cannot continue making excuses to "dish away" its oil and gas resources.
She noted that it's not in the country's interest to give 'juicy offers' to foreign oil companies in the form of incentives through the existing fiscal regime (hybrid system), and now the ongoing energy transition may be the next 'excuse'.
This sentiment, according to her, emerged when the concessionary regime was in place, at the time the country first discovered oil, where petroleum agreements favored foreign oil companies. But the status quo remains even now, through the current fiscal regime, after ten years of commercial production of oil.
Through the test of time, the outcomes of these two fiscal regimes are evident; the country's oil fields generated an estimated $31.2 billion from commercial oil production out of which $6.5 billion of the petroleum receipts accrued to the country (9.97% of 2020 GDP). The question is, could Ghana have achieved better outcomes, if another fiscal regime, and a more superior one was adopted?
Speaking to the Vaultz News, Madam Alluah Vaah alluded to section 2 subsection 2b of the PNDC Law 64 (1983), which is one of the key objectives of the GNPC, stating that, the NOC is to "ensure that Ghana obtains the greatest possible benefits from the development of its petroleum resources," while also advocating for the adoption of the Production Sharing Agreement (PSA).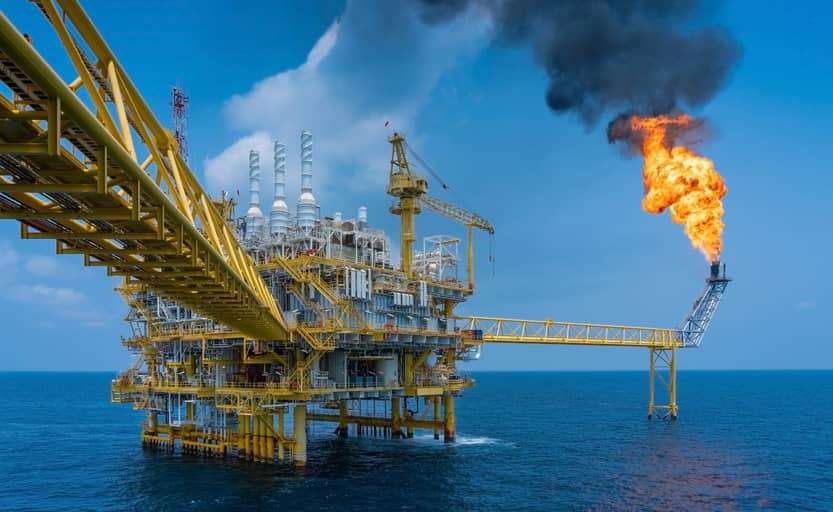 Based on analysis by the Centre for Natural Resource and Environmental Management (CRNEM), Ghana could have earned $13.982 billion at no cost to the country, out of $23.304 billion generated from the Jubilee oil field alone under the PSA regime for these ten years of commercial production of oil as against $4.735 billion under the current regime with cost, according to a document cited by the Vaultz News.
"…If we are not going to be able to make the case to get the most from it, we have no business touching this [oil and gas] resources. Look at what we've done with gold, we've ended up with worst environmental conditions, with no money. It's going to cost us more to clear those rivers… we've left all over the country. It's going to cost us more, more than 4-5 times whatever it is that we are earning from it (so then, 'did we go or did we come').
"We can't just keep making excuses to dish away our resources like that. Pull up Production Sharing Agreement (PSA) that Uganda has, and you will ask yourself why can't we think along those lines? We don't have to just do this kneejerk things that [suggest that], we are transitioning so let's go find investors and let them come and take this and then when they get something, they give something small to us. That is a losing mindset. That is the mindset of people who don't know the value of what they've got."

Madam Elizabeth Alluah Vaah
Adopting the PSA Regime
Madam Alluah Vaah noted that, by adopting PSA, the country takes ownership of its resources, instead of the current hybrid system where the country's oil resources are placed in the hands of these foreign oil companies. She explained that, with the PSA regime, "if we go [and] say when you come to this place ABCD, we have oil here. We don't have the wherewithal to pull it out so you are coming in to take it out, you are going to take this percent, we are going to keep this percent for 5 years, and after that we will renegotiate. They will do the risk-return analysis… and if it makes sense for them they will come in, if it doesn't make sense for them, they can go.
"But going to them and saying, come and exploit our resources and give us Royalties, give us a few cedis here, that is the sign of people who don't know value for money, they don't know the value of the resources that they've got and with such mindset we are better off leaving those resources in the ground because this exploitation comes with its own risks. The people that we have that are negotiating on behalf of Ghana either don't know why they are doing it or they are not doing the right thing and we need to find out what exactly is not making them do the right thing…"

Elizabeth Alluah Vaah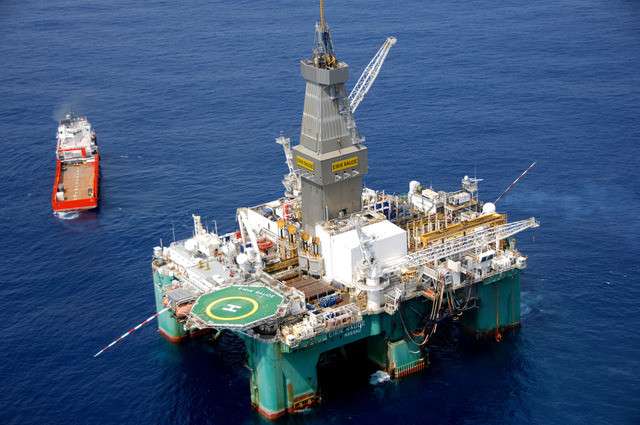 Considering the foregoing, Madam Alluah Vaah, criticized the "hastened" enactment of the Petroleum Production and Exploration ACT 2016 (ACT 919), which is backing the existing fiscal regime, while the then PNDC Law 64 and PNDC Law 84 which "had better things for Ghana" were abandoned.
"The CNREM, has been advocating, asking Ghanaian elites and Ghanaian leadership to take a look at PSA, take a look at the existing laws that they hurriedly overruled and they didn't. They won't even listen to them, and this is not just NPP, [both NDC and NPP], they won't listen to them. Because, these oil companies had their own way of making sure that they won't pay attention to what is in the best interest of Ghana."

Madam Elizabeth Alluah Vaah
Strategies to Adopt, Going Forward
Peeking into the future, she recommended that, there should be a reconsideration of the existing law and "think like owners, reshape the ACT 919, and make sure that we are looking at it from the angle of the PSA." Apart from these, she admonished that, in terms of the benefits local communities receive from the exploitation of oil in their jurisdictions, "fairness and equity" should be at the fore of decision making regarding the management of oil revenues.
"Even with our mineral resources… we will make a good case that the 5% (that goes to the communities) is not enough, but then you say that, when it comes to oil and gas not even 0.1% will be earmarked for these communities, why? Because it is offshore? Really! That is the most unfair position that anybody who cares about Ghana and its citizens will take, it's not right; it's not right at all. We are telling fishermen don't go [near oil rigs] and yet, we have in that PRMA that, if you are adversely affected, you can get compensated under the law… it's very unfair."

Madam Elizabeth Alluah Vaah
Regards the National Oil Company, the environmental advocate, said: "GNPC has to know its role. They have to think big and leave the building of turfs and others to those organizations whose role it is to build them. They should focus on taking ownership stake in the resources and being owner-minded, making sure that Ghana incorporated gets the most from its resources."
Going a step further to ensure that the status quo becomes bygone, Madam Alluah Vaah, is making an appeal to Ghanaians to demand accountability of the country's oil resources. On her part, and that of her allies: "We are looking to get some legal review of all these [petroleum] agreements and make the case for these organizations and individuals who happen to be in a position to negotiate for the country to reconsider their mindset and how they go about things."