The Bank of Ghana (BoG) has warned that the ongoing Russia-Ukraine war is likely to impact negatively on Ghana's external sector, particularly in the area of some key construction and agricultural commodities.
According to the Bank of Ghana, an average of about 2.5 percent of Ghana's total non-oil imports come from Russia and Ukraine and around 0.4 percent of Ghana's total exports also go to Russia and Ukraine. The main import items from Russia are grains, wheat flour and fertilizers but the crisis has already disrupted supply of these commodities, leading to a hike in prices.
"In 2021, around 28.7 percent of Ghana's grains imports came from Russia and for the first two months of 2022, grains imports from Russian accounted for 31.2 percent of the total grain imports. And about 50.0 percent and 39.2 percent of flour and fertilizer imports respectively, were sourced from Russia in the first two months of this year. Ghana's main exports to Russia are cocoa beans and products and it accounted for 0.2 percent of total cocoa exports".

Bank of Ghana
These have important implications for the supply and prices of these major items imported from Russia, BoG warned. On the other hand, Ghana's major imports from Ukraine are iron ore and steel, accounting for over 60 percent of the total iron ore and steel imports, the Bank of Ghana disclosed.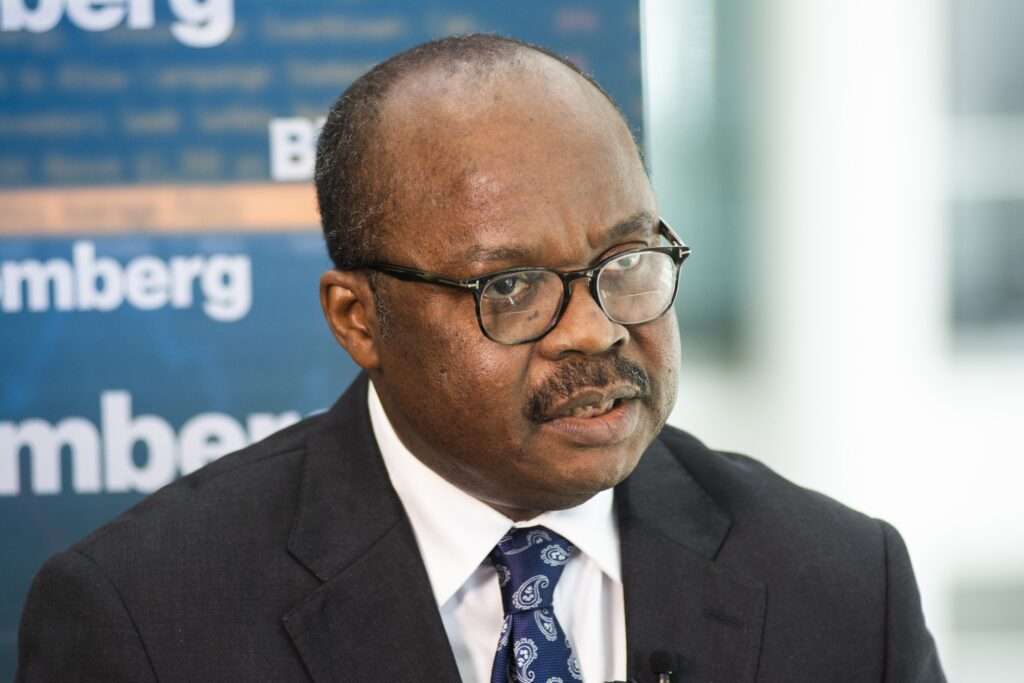 "As a result of this fact, the construction industry will likely face some challenges in terms of supply disruptions and prices of steel and iron ore imports. With regards to exports, manganese is the major item exported to Ukraine and for the first two months of this year, manganese shipment to Ukraine accounted for around 12 percent of the total manganese exports. Over the past few years, manganese exports to Ukraine has accounted for over 20 percent of the total manganese exports".

Bank of Ghana
Effects of the crisis on commodity prices
So far in 2022, commodity prices have increased sharply, driven largely by ongoing geopolitical tensions and increased demand pressures. Bank of Ghana's data show that average crude oil prices increased by 25.0 percent on a year-to-date basis to US$93.5 per barrel in February 2022. The sharp rise in prices was supported by supply restraint and political tensions between Russia and Ukraine, which added to concerns about further disruption in an already-tight market.
Similarly, prices of the other major export commodities- Gold and Cocoa- also experienced increases in the first two months. Gold gained from the escalating geopolitical tensions as demand for the safe-haven metal increased which resulted in a 3.3 percent rise in Gold prices to US$1,849.5 per ounce in February 2022. Cocoa prices also rose to US$2,659.5 per tonne in February 2022 compared to the US$2,545.9 per tonne a month earlier, as concerns about dry weather conditions boosted prices.
Current account deficit to widen by the end of Q1 2022
While commodity prices have impacted exports positively in the first two months of the year, their impact on imports have far outweighed the gains made in exports and has led to a narrowing of the trade surplus. Data from BoG showed that total exports amounted to US$2.7 billion, a growth of 5.5 percent year-on-year, compared with US$2.6 billion as at February 2021.
The Bank of Ghana underscored that the jump in export receipts was driven mainly by a 35 percent increase in crude oil exports, benefitting from price effects as volumes declined. Other exports, mainly non-traditional exports, also registered an increase of 27.2 percent in the first two months of the year.
Consistent with a pick-up in economic activities, imports grew by 7.9 percent to US$2.3 billion compared with US$2.2 billion same period last year. The growth was reflected mainly in oil and gas imports (primarily refined petroleum products), which went up by 80.1 percent year-on-year, the Bank of Ghana explained.
The developments in exports and imports translated to a lower trade surplus of US$404.9 million in the first two months of 2022, compared with US$432.7 million in the first two months of 2021. Looking ahead, BoG expects these trends, together with developments in the services and income account, to result in a widening of the current account deficit by the end of the first quarter.
READ ALSO: My Commitment to the Party and Government Remain Intact- Deputy Trades Minister