Mental health doctor at the Department of Psychiatry, Korle Bu, Dr. Josephine Darko, has disclosed that the availability of service at mental health facilities in the country are limited. She stated that despite the issues raised on mental health, people still have difficulty in accessing these facilities.
Speaking on access to mental health facilities in the country, she revealed that there is a problem of less patronage due to the stigma associated with the psychiatric facilities in the country. She averred that this makes people who need help shy away from getting them.
"Even in Accra we have the Accra Psychiatric hospital and we have some mental health departments in the Korle Bu teaching hospital and others. Despite the facilities the nation has, the availability of these services is still limited".

Dr. Josephine Darko
She averred that Health Authorities are looking at more integration in the health care system;so that one can walk into any clinic or any polyclinic and have access to any mental health department the same way other health departments are accessed to receive care.
"It's our agenda to have more psychiatric hospitals but there are already existing clinics where this integration can be done".

Dr. Josephine Darko
Dr. Darko also disclosed that aside the stigma,;the facilities also face the challenge of lack of medical personnel in these facilities. Most practitioners,;she revealed,;professionalize in other fields and not the mental health sector which also results in a smaller number of personnel.
"But the presence of the facilities in the communities does not necessarily mean availability;as people look at stigma and because of this stigma,; they fail to access the health care people need. So,;the structure is there but is it well available to the one who needs the help?"

Dr. Josephine Darko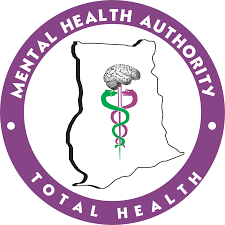 MHA seeking help for people in need
Touching on efforts to reduce mental health issues in the country, Dr. Darko posited that efforts are being undertaken by the Mental Health Authority (MHA) to get help for people who have been in certain places due to certain conditions.
She intimated that the Mental Health Authority is also educating the spiritual leaders at the various prayer camps and traditional healing centers to also understand these issues and not always attribute them to spirituality.
"The Mental Health Authority has actually done some work and is still doing some work. You cannot take spirituality away from people. I mean, as a country, we are highly religious;but it's for them to understand that there is help for people who have these mental issues. They don't have to be hidden away from society; they don't have to be chained or have to be locked up'. But with the right help, these people can make a contribution to society. The Mental Health Authority I know is on this".

Dr. Josephine Darko
Touching on coverage of mental health service by the Nation Health Insurance Scheme,;she indicated that as it currently stands, mental health is not covered under the scheme. She stated that there is suppose to be a mental health fund to which is to aid in that regard.
"With the passing of the mental health bill and all that,;there is supposed to be a fund, to fund mental health which ideally should be free".

Dr. Josephine Darko