Israeli Prime Minister, Benjamin Netanyahu has vowed to press ahead with a fierce military offensive;in the Gaza Strip, rejecting calls from US President, Joe Biden to "de-escalate" the violence.
The White House announced that Biden had told Netanyahu that he expects;"a significant de-escalation today (19th May) on the path;to a ceasefire" between Israel and militants in Gaza.
According to a White House statement, in a phone call, "the two leaders had;a detailed discussion on the state of events in Gaza,;Israel's progress in degrading the capabilities of Hamas and other terrorist elements,;and ongoing diplomatic efforts by regional governments and the United States." firstly
However, soon after the White House released the statement, Netanyahu intimated;after a visit to Israel's military headquarters that he "greatly appreciates the support of the American President,";but Israel will push ahead "to return the calm and security to you, citizens of Israel."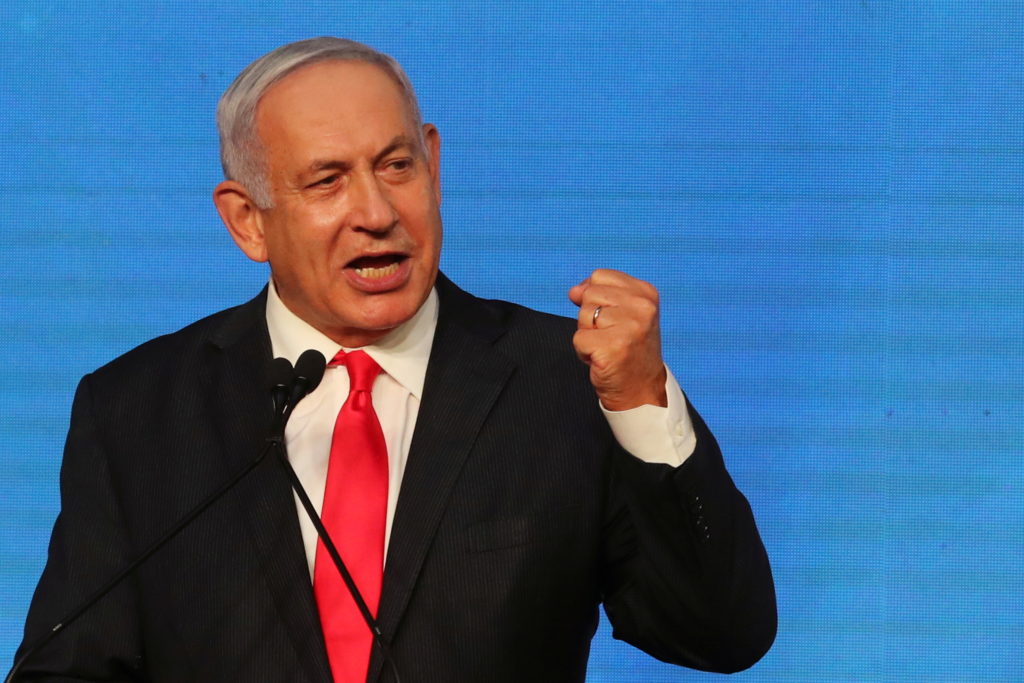 The Israeli PM added that he is "determined to continue this operation until its aim is met."
Earlier, Netanyahu also told;foreign diplomats that there was no timeframe for a truce.
"We're not standing with a stopwatch. What we are trying to do is … degrade their capabilities, their terror capabilities, and degrade their will."
Israel's army radio, however, reported that the country's security cabinet was;expected to meet in the next 24 hours to discuss a possible end to the nine-day-old conflict. At least 227 Palestinians have been;killed, including 64 children and 38 women, with 1,620 people wounded, according to the Gaza Health Ministry.
Twelve people in Israel, including a 5-year-old boy and a soldier, have also been;killed, according to Israeli officials.
Israel shells Lebanon in response to rocket fire
Meanwhile, the Israeli military has confirmed that it has retaliated;with artillery fire after militants in Lebanon fired a barrage of rockets into northern Israel.
In a statement, the military said that "Four rockets were fired;from Lebanon into Israeli territory" and Israel's air defences intercepted one while the rest "likely fell in open areas".
The attack, according to officials, did not cause any injuries but experts say it has raised the possibility of dragging Israel into renewed conflict with the powerful Lebanese militant group, Hezbollah.
Some analysts have posited that the barrage from Lebabnon appeared to be carefully calibrated to send a political message that Hezbollah, which has tens of thousands of missiles, could join the battle at any time.
Israel considers Hezbollah to be its most formidable threat, and has threatened widespread destruction in Lebanon if war were to erupt.
On the diplomatic front, Egypt, Qatar and the UN are attempting to mediate between Israel and Palestine, whiles France has called for a UN security council resolution on the violence.
In a joint statement, France, Egypt and Jordan said they "called on the parties to immediately agree on a ceasefire". They added that they would work with the UN and other partners to ensure humanitarian help for the population of Gaza.
Read Also: President Akufo-Addo secures €170 million facility for new national bank