US President, Joe Biden has expressed his support for a ceasefire to end violence in the Gaza Strip;in a phone conversation with Israeli Prime Minister, Benjamin Netanyahu. This comes amid increasing pressure from rights groups and members of his own Democratic Party.
In a statement, the White House noted that Biden called for a truce and "encouraged;Israel to make every effort to ensure the protection of innocent civilians," during the phone call.
"The two leaders discussed progress in Israel's military operations against Hamas and other terrorist groups in Gaza. The President expressed his support for a ceasefire and discussed US engagement with Egypt and other partners towards that end."
The statement also revealed that "The President reiterated his firm support for Israel's right to defend itself against indiscriminate rocket attacks and welcomed efforts to address intercommunal violence and to bring calm to Jerusalem".
Earlier, Netanyahu had said the Israeli military offensive on Gaza would continue "full force". Israeli air raids on the Gaza Strip since May 10 have killed more than 212 people,;including 61 children, according to Gaza's Ministry of Health.
Tens of thousands of Palestinians have also been;displaced by Israeli bombings, after rockets were launched from Gaza towards Israel on May 10.
Hamas, the Palestinian faction that governs the blockaded Palestinian territory, said the rockets were fired in retaliation for the forced expulsions of Palestinians from occupied East Jerusalem and Israeli attacks on Al-Aqsa Mosque.
Democrats push for ceasefire in Israel
Democrats have increased their calls for a ceasefire in Israel, mounting pressure on President Biden to act.
Reports indicate that Progressive Democratic Representatives, Rashida Tlaib, Ilhan Omar and Alexandria Ocasio-Cortez especially are leading the charge.
In a speech on the House floor, Representative Tlaib, a Palestinian American, criticized Biden and other top administration officials for failing to acknowledge "Palestinian humanity" amid the Israeli air attacks.
Also, in a show of unity, a group of 25 Democratic senators signed a public letter to Biden calling for an immediate ceasefire.
Following news of Biden's call for a ceasefire, Ohan posited that "Finally!! Our delay in supporting a ceasefire has caused the slaughter of children and destruction of lives. Now Biden has to push for an end to the occupation."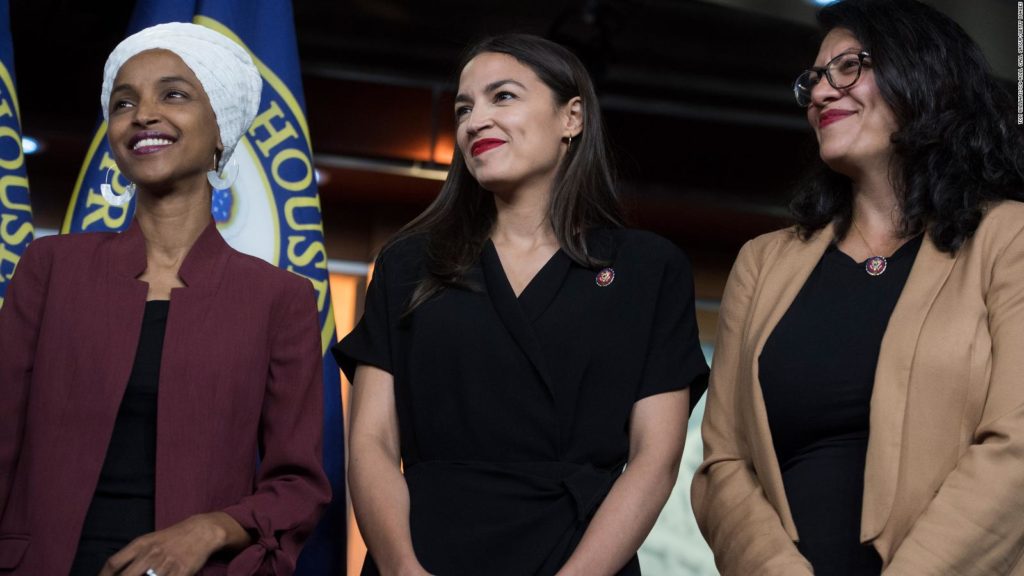 Democratic Senate Majority leader, Chuck Schumer, who has traditionally been a staunch defender of Israel, also called for a ceasefire.
He told reporters at the US Capitol that he "wants to see a ceasefire reach quickly and mourn the loss of life."
"As a result of Hamas' rocket attacks and Israel's response, both sides must recognize that too many lives have been lost and must not escalate the conflict further," read another statement by Senators Chris Murphy and Todd Young.
Separately, China has also called for the US to play a constructive role in ending the conflict in Gaza and stop blocking United Nations' efforts to demand an end to the bloodshed.
However, US officials have maintained that the country is focusing instead on "quiet, intensive diplomacy".
Read Also: African Telcos are pursuing mobile money sell-offs, why is that?