Managing Director of the International Monetary Fund (IMF), Washington DC, Ms. Kristalina Georgieva, has been accused of mounting pressure on staff to influence China's business ranking, while working with the World Bank as Chief Executive Officer (CEO).
This accusation comes at the back of tensions surrounding the 'Doing Business' report that was released by the IMF in 2018 and 2020.
Considering the accusation levelled against Ms Kristalina, she however on Thursday 16th September 2021 disclosed that she disagrees with the findings by the independent law firm that is engaged with the IMF on the issue at stake.
"I disagree fundamentally with the findings and interpretations of the Investigation of Data Irregularities as it relates to my role in the World Bank's Doing Business report of 2018. I have already had an initial briefing with the IMF's Executive Board on this matter."

Ms. Kristalina Georgieva
This notwithstanding, Ms Kristalina risks seeing her authority as figurehead of the IMF being undermine just within weeks before the annual meeting of global finance chiefs.
China's 'Doing Business' ranking which she is accused of manipulating from 85th to 78th position, has become a magnet of criticism in Washington, as stakeholders raise concerns on everything ranging from trade to geopolitics.
The U.S. Treasury spokesperson, Janet L. Yellen, stated that "these are serious findings, and the Treasury is analysing the report. Our primary responsibility is to uphold the integrity of international financial institutions".
Since the U.S. holds veto power over major IMF and World Bank decision, the Republican lawmakers "could use the issue to renew criticism of an expansion in IMF resources under Georgieva's leadership".
Justina Sandefur, a senior fellow and a World Bank Watcher at the Center for Global Development disclosed that the report "could end up affecting her (Georgieva) relationship with IMF members".
Ms Justina stated in an interview that "the IMF is in charge of ensuring the integrity of international macroeconomics statistics and holding countries to account for the integrity of their data".
However, this report has "Georgieva red-handedly involved in the manipulation of data for geopolitical purposes. That seems pretty damning".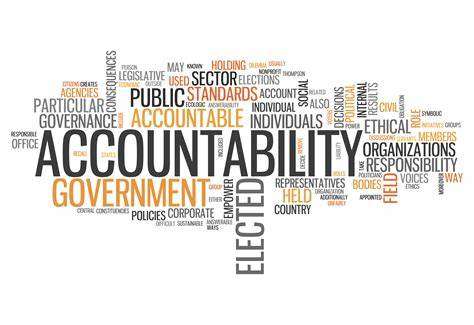 Accountability concerns
This scandal offers a rare window into how China has exerted influence on the leaders of international financial institutions in recent years. And how reactive those senior officials have been to sensibilities in Beijing.
However, the report from the IMF's Lawyers 'WilmerHale' seeks to exonerate China from having committed to wrong practices.
"To be clear, our review should not be ready to imply that there was any inappropriate conduct on behalf of any Chinese or other government officials".

Wilmerhale
Meanwhile, the 'WilmerHale' report revealed that, from mid-2017 to April 2018, World Bank management was "consumed with sensitive negotiations" over boosting the lender's capital, and China at the time was "apprehensive" about how its ownership share would be recalculated because of that process.
Jim Yong Kim, who was nominated by the then President Barrack Obama to serve as President of the World Bank, oversaw the deliberations with Georgieva, both pointed out the tensions surrounding the process, 'WilmerHale' disclosed.
Jim Yong Kim, during his tenure as President of the IMF was mostly concerned with conducting geopolitics, often by virtue of necessity.
In view of the report from the IMF, Kim's current employer, Global Infrastructure Partners has refused to respond to a request for comment from stakeholders.
The politics surrounding Ms. Kristalina's scandal is gradually becoming more intense as China has grown increasingly assertive under President Xi Jinping.
READ ALSO: Aggrieved customers of Legacy Capital call on stakeholders to help retrieve withheld funds