India has banned 43 mobile Chinese apps including Alibaba Group Holding Ltd's e-commerce app, Aliexpress in a new wave of web sanctions targeted at Beijing, further straining already tense relations between the world's most populous countries as a result of Himalayan border standoff.
The Indian Federal Technology Ministry said in a statement that the 43 mostly Chinese-origin apps, which also include a few dating apps, threaten the "sovereignty and integrity of India."
"This action was taken based on the inputs regarding these apps for engaging in activities which are prejudicial to sovereignty and integrity of India, defence of India, security of state and public order," the statement read.  
In the wake of the ban, the spokesperson for China's embassy in India, Ji Rong said China "firmly opposes the Indian side's repeated use of 'national security as an excuse to prohibit some mobile apps with Chinese background."
He added that Beijing has always required Chinese companies operating overseas to abide by international rules and comply with local laws.
India has previously banned more than 170 apps saying they collect and share users' data, which could pose a threat to the state.
The move, which India's Technology Minister has referred to as a "digital strike", was initiated after 20 Indian soldiers were killed in a skirmish with Chinese troops at a disputed Himalayan border site in June.
Negotiations between Indian and Chinese officials failed to make progress, and the tensions have spilled over into the trading relationship, worth more than $80 billion, between the two largest powers in Asia.
Also, many Indians had called for a boycott of Chinese goods and services, particularly from China's dominant tech industry.
Beijing has pushed back on the "pressure campaign" calling on India "to safeguard the legitimate rights and interests of international investors, including Chinese companies."
"The Indian side should immediately correct this discriminatory practice, so as to not bring more damage to the cooperation between the two sides," a spokesperson for China's Foreign Ministry said.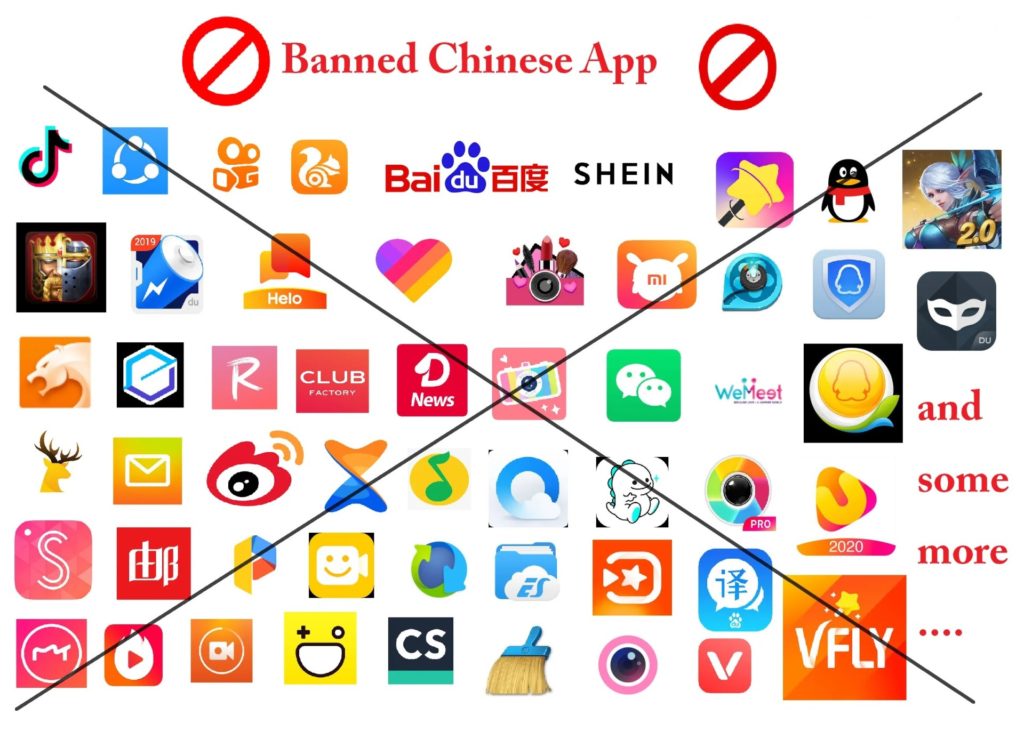 The ban of Chinese apps represents another setback for Chinese giant Alibaba, which is the biggest investor in Indian fin-tech firm, Paytm and also backs online grocer BigBasket.
Its subsidiary UC Web laid off staff in India earlier this year after New Delhi first banned 59 Chinese-origin mobile apps that included UC Web's browser and two other products.
The Chinese tech giant was also forced to put on hold its plans to invest in Indian companies following the border tensions between the two nuclear armed countries.
Chinese technological companies have been accused of gathering user information for Beijing and many countries have banned Chinese 5G networks from operating in their country as a result.
Earlier this year, the USA also banned the download of the Chinese-owned messaging app WeChat and video-sharing app TikTok.
US Commerce Secretary, Wilbur Ross said in a statement that the U.S. move was taken "to combat China's malicious collection of American citizens' personal data."