Starting as rumors, the full intent of Moscow, and its subsequent attack on Ukraine, yesterday, February 24, 2022, signaled concerns of further worsening an already fragile global economy, but more disturbingly, exacerbating Africa's woes, and particularly Ghana's, in terms of oil price effects, trade disruption and inflationary pressures.
With low vaccination rates still of concern in Ghana and across Africa, this conflict is already showing signs of shifting attention from the pandemic's effect on the continent to rearmament— the much slower global efforts towards making vaccines available for Africa is likely to remain low— diverting billions of dollars away from other critical issues including tackling poverty, inequality, and climate crisis.
The World Bank's President David Malpass in an Instagram post yesterday, February 24, 2022 noted that, "the World Bank Group is preparing options for large support to the people of Ukraine and the region, including immediate budget support. Alongside development partners, the Bank, IFC and MIGA will use all our financing and technical support tools for rapid response."
Meanwhile Africa has largely remained 'silent' on the Russia-Ukraine Crisis, and pressure is quickly mounting on African governments to declare their sides on the issue. So far, countries like Ghana, Kenya, Gabon and now, South Africa are the first movers— unveiling their alliance to Ukraine and the Western powers and distancing themselves from Russia, while condemning Moscow's actions for violating Ukraine's territorial independence.
Whether taking sides or not, the consequences of the escalating feud between Russia and the Western powers has a telling effect on economies on the continent, and Ghana cannot escape from this 'web'.
Sanctions on Russia
Europe and the U.S. being aware of the stakes involved, have meted sanctions on Russia as counter measures intended to cause Russia to make a U-turn in its decision. While sanctions, especially by the U.S. have centered on stunting the ability to finance and grow the Russian military, it is also geared towards crippling Russia's ability to compete in today's high-tech economy.
The U.S. has also sanctioned Russian banks that together hold around $1 trillion in assets. Additionally, the U.S. sanctioned the Russian government to keep them from raising money from U.S. or European investors. Now, this will be applied to Russia's largest state-owned enterprises, which are those whose assets exceed $1.4 trillion.
However, the sanctions provide a window that allows energy payments to continue, and energy supplies are being monitored for disruption. To that end, the United States has for the second time engaged in a campaign with countries around the world "to elevate collective release" of strategic petroleum reserves of major oil-consuming countries.
Oil Prices, Inflation to Worsen
Oil Prices have already passed the dreaded US$100 per barrel mark, reaching record-highs since 2014, and analysts fear the pace is likely to continue unabated.
Though the U.S. is inclined to allow investment into Russian banks investing in Russia's energy sector, as well as ensure that a retaliation from Russia to reduce oil supplies to Europe will be offset by the release of strategic reserves, this may not suffice in a worse-case scenario as this adds to the already dire situation in the global energy space due to lower investments into hydrocarbons.
Russia is the third largest oil producer in the world, behind Saudi Arabia and contributes largely to the global energy market, able to add over 9 million barrels of oil per day to the world oil basket.
"If sanctions are placed on Russia and it is not able to export oil into the global basket, there is going to be a huge problem.

"Undoubtedly, what we have seen now, oil prices is jumping to a huge figure… but this jump, at this moment, I think is… a speculative jump. But for the real impact, if assuming this conflict stops at this moment, oil prices will come down again to maximum US$100 or US$90 per barrel.
"If the conflict escalates and persists for a longer period of time, the consequences of energy security for the global community is going to be dire and Africa is also going to be hit hard because our pump prices would skyrocket to prices we have not seen before."

Dr Yusif Sulemana, Petroleum Production Specialist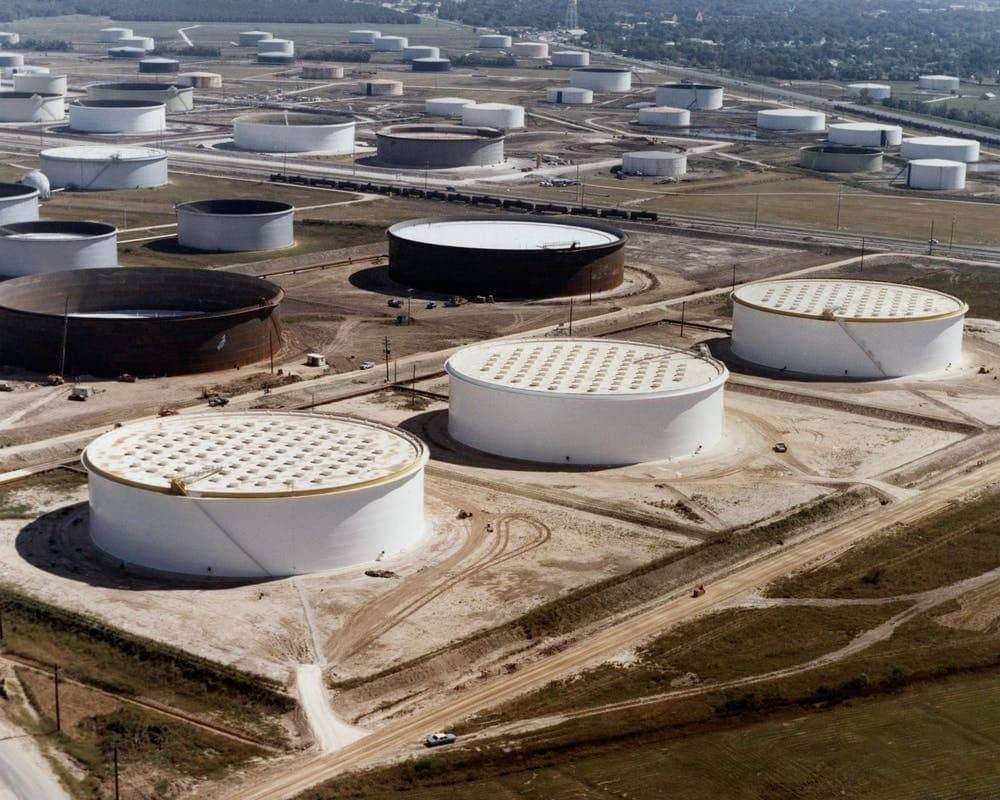 At least, it is clear that, a previous campaign for major oil-consuming countries to release strategic reserves as well as a call on OPEC and OPEC+ to increase supplies did not even tickle the global oil market, as oil prices continued its run.
This is bound to have negative repercussions on Ghana's petroleum market, which has over the past few months suffered high fuel prices at the pump, with current prices around GHS8.00. As the ongoing geopolitical tension intensifies between Russia and the West, this could further exacerbate fuel prices and cause a strain on households' and consumers' budgets.
Ghana's downstream petroleum market has become 'red hot' as agitations among consumers have been heightened due to the rise in fuel prices. In the past year, some commitment was seen by the government to cool down the market, however no commitments or at least attempts are being made by the government to this end.
Indeed, Ghana's upstream petroleum market could benefit from the higher oil prices as exports revenues would in turn increase, supporting the government's tight budget 'for which it seeks to support with the imposition of the E-levy'.
Nonetheless, just as Ghana's oil producing fields are struggling to meet production targets, the net effect of the rising oil prices may not turn positive, unless the government acts to cushion the downstream market.
On the flip side, however, some have held positive beliefs that this is the time to see a boom in investment into Africa's hydrocarbons to supply Europe, which is likely to be hit the most in the case of an energy crunch, especially Germany, which has decommissioned almost all of its nuclear reactors.
However, this is a test Africa's oil-producing economies cannot meet, at least in the near-to-medium term, although Africa's major producers Nigeria and Angola can export higher volumes but challenges exist and they simply cannot fulfil this task.
Inflationary pressures have been of concern to central banks across the world. Ghana, has had its fair share as inflation is far above the target band of 8+/-2, now at 13.6 per cent as of January 2022.
With the policy rate currently at 14.5 per cent, raising the rate further to compensate for the rising inflation rates is likely to become a double slap on the economy. This trade-off has therefore gotten authorities at tenterhooks as businesses complaints over high cost of doing business and accessing loans have risen in recent years.
Trade Disruption to Reduce Export Revenues
The trade ties between both countries and Ghana has increased over the years. Of all the products exported from Ghana to Russia, cocoa and cocoa preparations ranked highest in Russian imports, increasing by 7 per cent per annum between 2016 and 2020 and makes up 6 per cent of the shares in Russia's imports.
The most exported product from Ghana to Ukraine are a category of ores, slag and ash, increasing by 25 per cent per annum between 2016 and 2020, and also makes up 25 per cent of the shares in Ukraine imports, followed by cocoa and cocoa preparations which makes up 9 per cent of shares in Ukraine imports.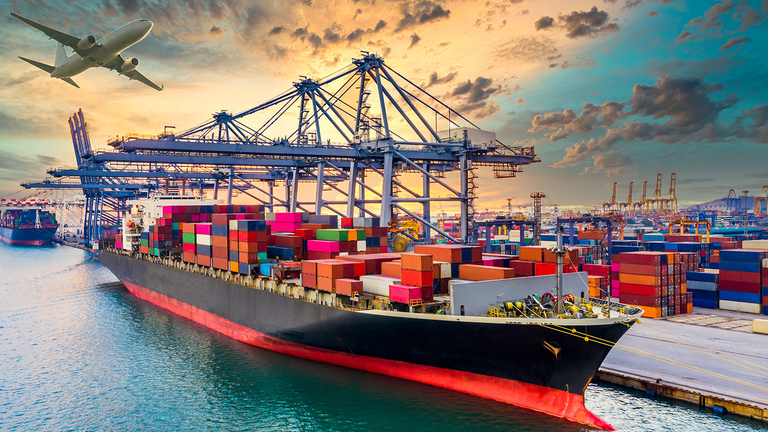 On the other hand, imports of cereals from Russia was the most imported product between 2016 and 2020, growing at an average rate of 12 per cent per annum, consisting 8 per cent of all Ghana's imports.
Likewise, in Ukraine, iron and steel were the most imported products into Ghana from Ukraine, averaging 26 per cent in growth between 2016 and 2020, followed by a category of animal or vegetable fats and oil with a total value of US$56, 206,000, making up 3 per cent share in Ghana's imports.
In a worse-case scenario, intensifying conflict between the two countries could trigger a disruption in Ghana's trade with these countries, as the country's exports of its main traditional commodities such as cocoa could be affected, shrinking the country's export revenues as a result.
Already, the global economy is not done dealing with the US-China trade issues, and the pandemic's impact on trade which has increased prices on imported products, especially into Ghana, amid the resolution of whether or not there is need to suspend the benchmark policy value on imported products.
In dealing with the rising fuel prices, Dr Sulemana indicated that the government should therefore brace itself, being aware of these challenges on the global market, to look at cushioning the downstream market with the boom in the upstream due to the rising oil prices, at least in order to manage inflationary pressures from higher pump prices. Ghana cannot continue to rely on the mercies of the global oil market, he averred.
READ ALSO: World Bank Group Unveils Five-Year Country Partnership Framework For Ghana