Government communication team member, Alfred Thompson, has asserted that government is not ready with its plan of demolishing and restructuring of Budumburam as it earlier indicated. He stated that the postponement of the movement of residents is a clear indication that they are not ready.
Speaking on the indefinite postponement of the demolition exercise, he was of the view that government does not have enough funds that it wants to use to transform Budumburam.
"I believe government is not ready with the plan it has for the place and that is why there could be this postponement. Because if we are seriously ready, I don't think there will be this postponement. The moment you postpone and you do it indefinitely, then it means that there is no end in sight".

Alfred Thompson
Mr. Thompson posited that the residents of Budumburam should not be kicked out;"for kicking out sake" because there are criminals there. He suggested that government should get some CID personnel;to rent out a place in Budumburam to enable them identify the criminals alleged to be in the area for necessary prosecution.
"If you are going to move them from that place to Elubo,;what you are trying to tell us is that you are creating another criminal camp".

Alfred Thompson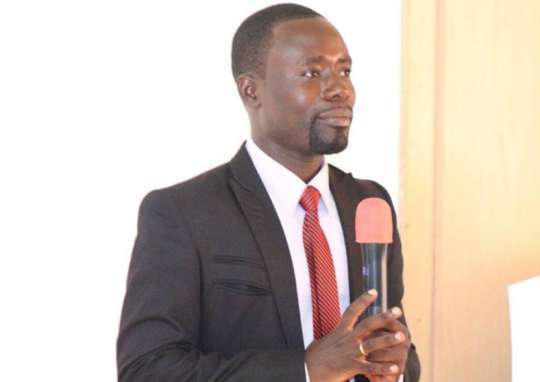 Government should be focused
Peter Bismark Coffie,;President of Institute for Liberty and Policy Invasion,;also sharing his view admonished government to always be focused and stand firm to whatever it wants to do. He added that government rescinding its decision, when they experience pressure from the public or groups, is not ideal.
Additionally,;he stated that certain things are for national growth and as a nation we have to prioritize and focus on things that will ensure our growth as a country.
"I know demolition exercise take place mostly in the metropolitan areas where there seems to be some form of congestion. I know these Liberians have moved to their countries, so now we have a few of them mixed with Ghanaians living in that area".

Peter Bismark Coffie
Mr. Coffie said Budumburam residents begging to stay is;because poverty has caused most of the individuals to live there and as such are not able to relocate because of lower income. He added that the residents are also begging due to unavailable means of employment to get the adequate revenue to move away from the area.
"The land there is not free,;government has not given it out for people to buy;and so if government wants to develop the place and people are occupying, the better solution is to get them out and develop the place".

Peter Bismark Coffie
Touching on if the residents of Budumburam should be compensated by government, he averred that as a paternalistic government, some form of compensation must be given to help them get a place if that can be possible. He also suggested to government to contact the chiefs in the region to get them a place then after sometime;"they can get their own means of living".