A gathering of Brics Foreign Ministers in South Africa pressed for a realignment of the global system far from Western powers. The group's objective, according to South African Foreign Minister Naledi Pandor, is to give global leadership in a world, split by geopolitical conflict, inequality, and global instability.
Brazil, Russia, India, China, and South Africa, are the nations that constitute BRICS. Accusations of Russian aggression in Ukraine have cast a pall over the August summit, as international power continue to pile pressure on South Africa to detain Putin if he makes an appearance at the conference.
The International Criminal Court (ICC) issued an arrest order for Russian President Vladimir Putin in connection with the war in Ukraine, and South Africa, as an affiliate of the court, has the obligation to detain him, if he attends the BRICS meeting in Johannesburg in August, provided the meeting comes on in South Africa as scheduled.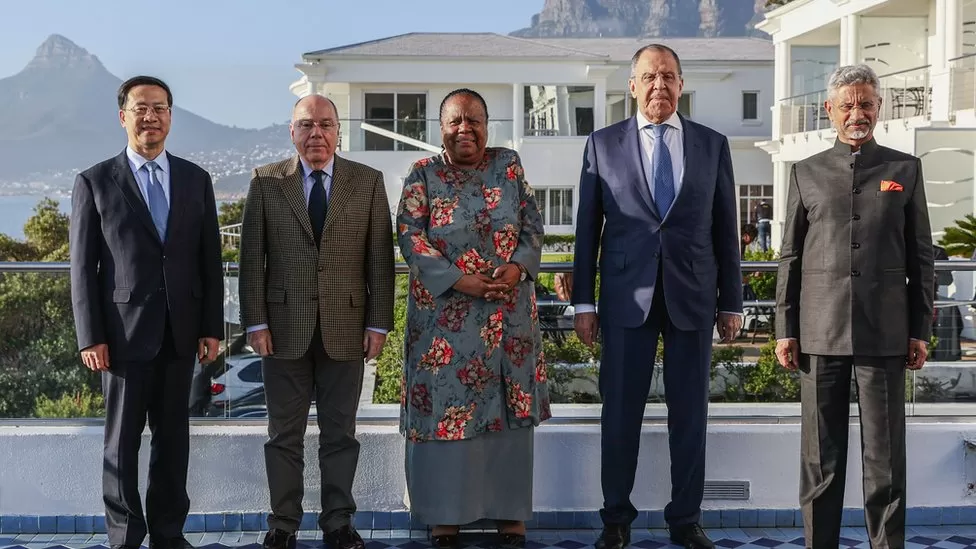 Other economic organizations see BRICS as a rival to the G7 coalition of powerful countries, which convened its annual meeting in the Japanese city of Hiroshima last month, and was represented by the Presidents of Brazil and India. G7 countries have been harshly dismissive of Russia, and China's deceiving stands of non-alignment.
However, Brics nations have a population in excess of 3.2 billion people, accounting for nearly 40% of the globe's roughly 8 billion inhabitants.
On the first of two days of discussions in Cape Town, Indian Foreign Minister Subrahmanyam Jaishankar averred that, the meeting must "send out a strong message that the world is multipolar, that it is rebalancing, and that old ways cannot address new situations." "At the heart of the problems we face is economic concentration that leaves too many nations at the mercy of too few," he added.
The BRICS, per the Brazilian Foreign Minister Mauro Vieira, are the "indispensable mechanism for building a multipolar world order that reflects the devices and needs of developing countries."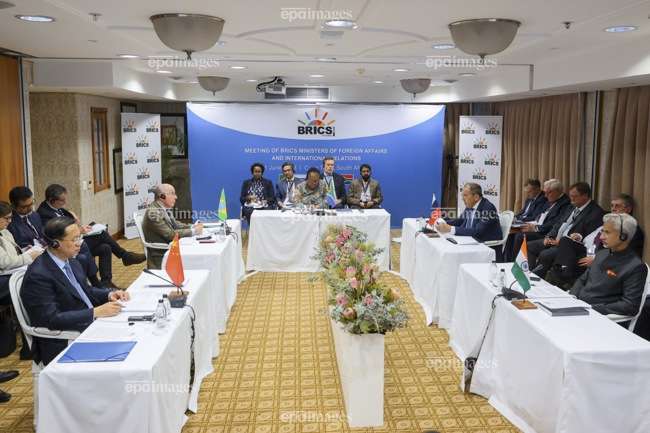 The Chinese Vice Foreign Minister Ma Zhaoxu believes the BRICS organization might be enlarged to help underdeveloped countries and economies in emerging markets. According to Russian Foreign Minister Sergei Lavrov, "more than a dozen" countries, including Saudi Arabia, have shown interest in entering the organization, making the organization more lucrative to some powerful economies.
On the other hand, protesters held an image of Mr Lavrov with the words "child murderer" as he was present at the ceremony. One demonstrator claimed that, it was uncomfortable to watch South African authorities "shaking the hand of someone who is part of these systemic war crimes against Ukrainian children," thus referring to the ICC's inditement against Vladimir Putin.
South Africa's ruling African National Congress (ANC) has long had connection with Russia, dating back to the days of white minority rule prior to 1994. The government has declined to condemn the Russian invasion of Ukraine, and rather chosen the side of non-alignment, just as other BRICS nations have done.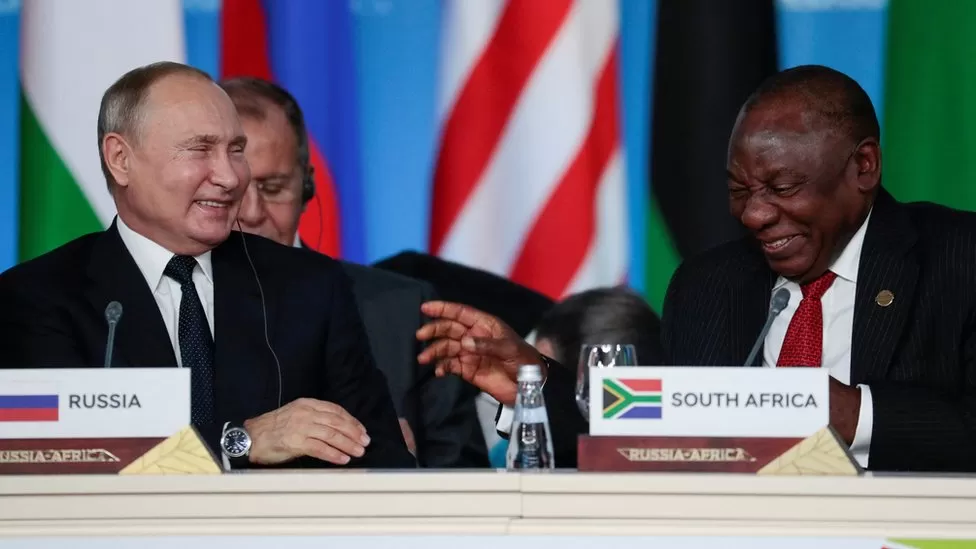 Earlier this week, a deputy minister disclosed that, the government intends to amend its rules so that, it could determine whether or not to apprehend an ICC-wanted leader. Dr. Pandor was then queried at a press conference whether or not, Mr. Putin would be detained if he attended the meeting in August. "The president Cyril Ramaphosa will indicate what South Africa's final position is," she responded.
However, a senior source secretly characterized the scenario as a diplomatic catastrophe from which the South African administration was keen to get out, with shifting the conference to an alternate nation being a possibility under discussion.
READ ALSO:Labour MP Suspended Over Sexual Assault Accusations