Speaking at the the World Economic Forum's meeting today, January 18, 2023, the U.N. Secretary-General warned that the world is in a "sorry state" because of countless "interlinked" challenges including climate change and Russia's war in Ukraine that are "piling up like cars in a chain reaction crash."
U.N. Secretary-General, Antonio Guterres delivered this message on the second day of the elite gathering of world leaders and corporate executives in the Swiss resort of Davos.
Sessions took a sad turn when news broke of a helicopter crash in Ukraine that killed 16 people, including Ukraine's Interior Minister and other officials.
The crash added more tragedy after a Russian missile strike hit an apartment building over the weekend in the southeastern Ukrainian city of Dnipro, killing dozens of people in one of the deadliest single attacks in months.
Forum President, Borge Brende requested 15 seconds of silence and Ukrainian first lady, Olena Zelenska wiped her teary eyes, calling it "another very sad day," then told attendees that "we can also change this negative situation for the better."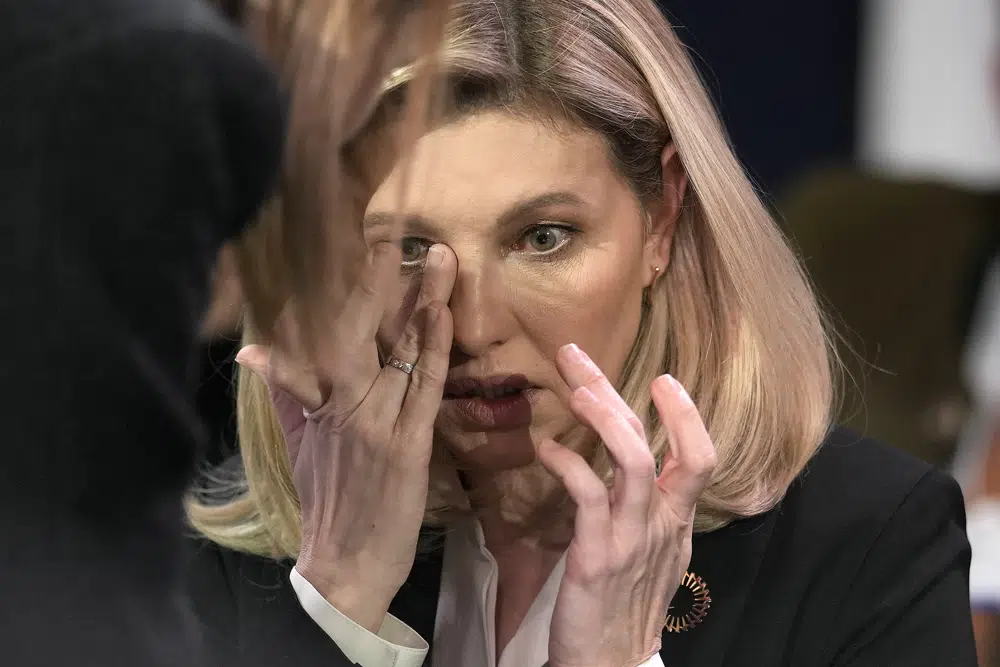 Ukrainian President, Volodymyr Zelenskyy was scheduled to address the gathering by video link as the Ukrainian delegation that includes his wife pushes for more aid, including weapons, from international allies to fight Russia.
Speaking shortly before Zelenskyy is German Chancellor Olaf Scholz, who is the only leader to attend Davos from the Group of 7 biggest economies.
Guterres disclosed that the "gravest levels of geopolitical division and mistrust in generations" are undermining efforts to tackle global problems, which also include flaring inequality, a cost-of-living crunch sparked by rising inflation and an energy crisis, lingering effects of the COVID-19 pandemic, supply-chain disruptions and more.
Guterres singled out climate change as an "existential challenge," and said a global commitment to limit the Earth's temperature rise to 1.5 degrees Celsius "is nearly going up in smoke."
Guterres, who has been one of the most outspoken world figures on climate change, referenced a recent study which revealed that scientists at Exxon Mobil made remarkably accurate predictions about the effects of climate change as far back as the 1970s, even as the company publicly doubted that global warming was real.
"We learnt last week that certain fossil fuel producers were fully aware in the 1970s that their core product was baking our planet. Some in Big Oil peddled the big lie."

Antonio Guterres
Critics have questioned the impact of the four-day meeting where politicians, CEOs and other leaders discuss the world's problems and make deals on the sidelines, but where concrete action is harder to measure.
Environmentalists, for instance, condemn the carbon-emitting private jets that convey leaders to the event that prioritizes the battle against climate change.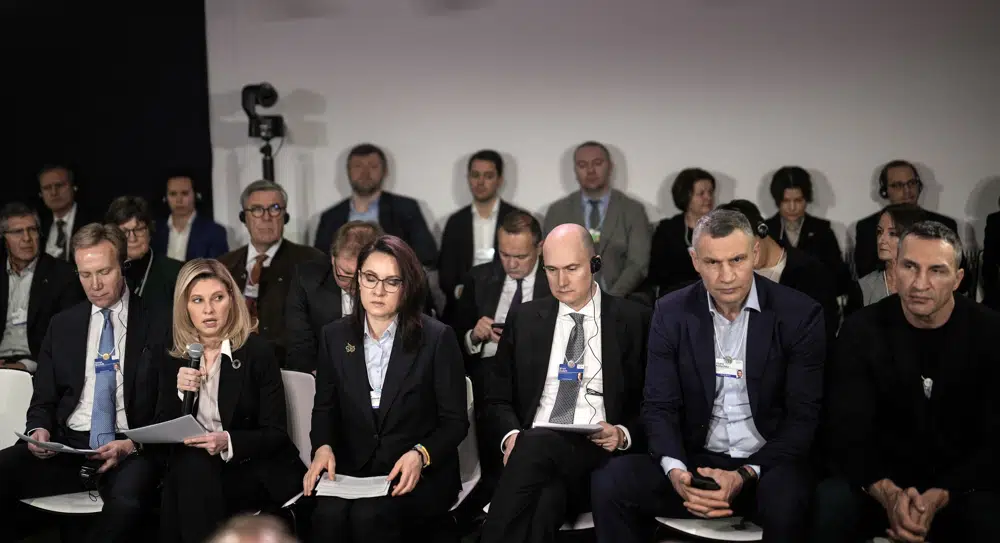 Guterres Not Optimistic That Russia-Ukraine Conflict Could End Soon
Guterres was not optimistic that the Russia-Ukraine conflict, being waged less than 1,000 kilometers (620 miles) from Davos, could end soon.
"There will be an end of this war. There is the end of everything. But I do not see the end of the war in the immediate future."

Antonio Guterres
Deep historical differences between Russia and Ukraine make it more difficult to find a solution based on international law and that respects territorial integrity, Guterres added.
"For the moment, I don't think that we have a chance to promote or to mediate a serious negotiation to achieve peace in the short term."

Antonio Guterres
Meanwhile, Ukraine is gaining additional international support. Dutch Prime Minister, Mark Rutte has disclosed that the Netherlands plans to "join" the U.S. and Germany's efforts to train and arm Ukraine with advanced Patriot defense systems.
On the second day of the World Economic Forum's meeting at Davos, government officials, academics and activists attended dozens of panel sessions on topics covering the metaverse, environmental greenwashing and artificial intelligence.
READ ALSO: US Treasury Secretary Holds Meeting With Chinese Vice Premier Liu He