The Manager of the Defarmercist, Mr. Charles Agyemang, has disclosed that greenhouse farming is the alternative route to food security in Ghana.
Speaking to the Vaultz news, Mr. Agyemang said Ghana's agriculture sector has been hit by the ongoing global crisis, thereby threatening Ghana's food security status and the only way to get the economy out of any pending food insecurity is by focusing more on greenhouse farming. He said greenhouse farming allows the farmer to effectively organize the growing area, allowing plants to be adequately spaced and growers meeting their potential profits.
"Ghanaian farmers rely solely on rain-fed agriculture, which poses a lot of threat to their yield. Pest and disease infestation with an unregulated application of inputs in the open field denies farmers their expected yield. Ghana's limited rainfall means the country imports most of its food, whether onions from Niger, tomatoes from Burkina Faso, or garlic from China. Greenhouse farming helps farmers plant all year round whiles achieving the maximum yield."

Mr. Charles Agyemang -Manager, Defarmacist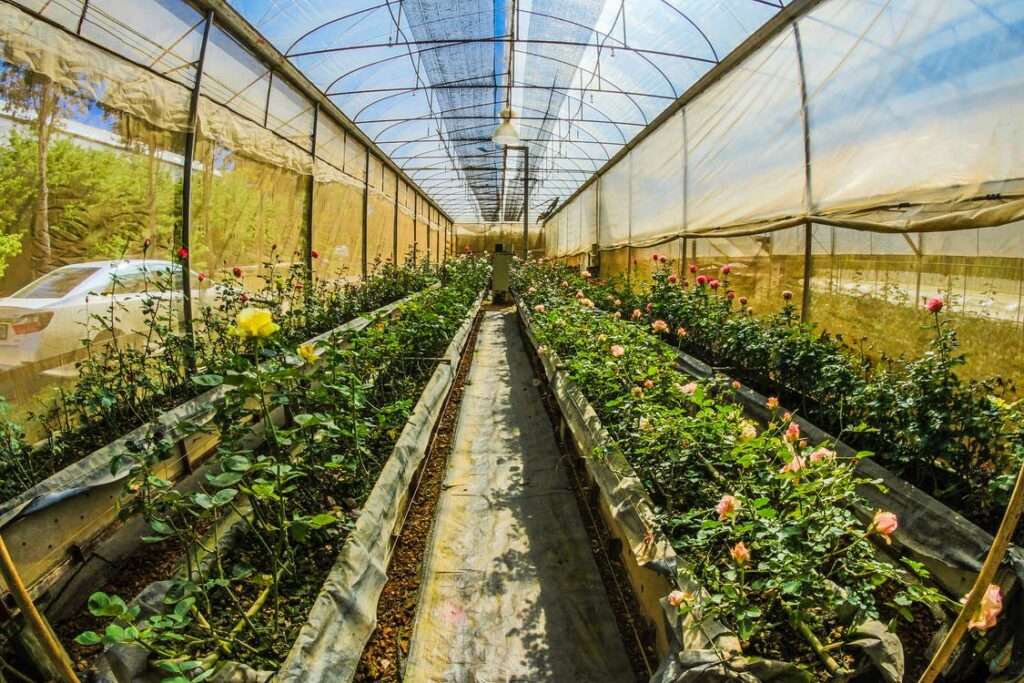 Mr. Agyemang disclosed that many of the youth in Ghana have developed some likeness for greenhouse farming and as such, recommended that the government should continue to do more by building more greenhouses.
 "Greenhouse technology, which is a fast-developing vegetable production system in sub-Saharan Africa, has aroused the interest of many youths in Ghana. Agriculture has always been perceived as a job for the poor and aged. Fortunately, this narrative is changing. It is changing because a lot of the youth have realized that farming can be done in another way, less stressful. Through the EXIM bank in collaboration with AgriTop and the Agri-Impact consult, the government of Ghana has built over 1000 greenhouse farms in Ghana. I wish the government could do more. This is also an opportunity for private organizations to partner with the government to build a lot of greenhouses in the country."

Mr. Charles Agyemang -Manager, Derfarmacist
The changes in the rainfall pattern coupled with pest infestations constraint make farming in the open space a bit challenging. Therefore, much attention needs to be given to greenhouse farming as it is the way to achieve food security status in the country.
 Greenhouses separate crops from harsh environmental conditions, resulting in the year-long cultivation of vegetables. Younger agriculturalists view the resulting increase in productivity as a more attractive form of farming. To encourage this interest, the Ministry of Food and Agriculture (MoFA), overseen by the Ghana Irrigation Development Authority (GIDA) and managed by Agritop, has set up the Greenhouse Capacity Building and Training Center (GCBTC) at Dawhenya in the Greater Accra Region of Ghana. GCBTC is a unique agricultural training facility, where young people with some level of agricultural education learn how to become successful growers.
READ ALSO: Rethinking Synthetic Fertilizers: The Duel for Substitutes Is On