Ken Ofori-Atta, the Finance Minister of Ghana has disclosed that the country unlocked new financing support for its climate adaptation and mitigation initiatives at the 2023 International Monetary Fund (IMF)/World Bank Group (WBG) Annual Meetings in Marrakech.
This comes as the World Bank's International Finance Cooperation (IFC) pledges financing support to Ghana's implementation of various climate change schemes, to stimulate sustainable growth, a liveable planet, and create more jobs for people.
"We've had very good meetings with the World Bank and IFC and those will come with some potentially good resources, including innovative financing schemes for climate mitigation and adaptation. We have a huge sit at the table of V20 now, and that will reflect on the whole of Africa, which will also enable us help design and know where financing is going, especially carbon credit financing."

Ken Ofori-Atta
Ken Ofori-Atta stated that some other financial commitments that are necessary would be triggered by successfully completing Ghana's discussions with Official Creditors and Eurobond holders, which will be done soon.
The finance minister iterated that Ghana as the host to the headquarters of V20, would make it a leader, and access new ideas and global technology, to hasten the country's climate change agenda.
Ofori-Atta noted that Ghana's economic growth would focus on addressing climate change issues, while ensuring that stability translated into more sustainable jobs for citizens.
"Beyond the stability that you bring with an IMF programme, you need to look at growth, and growth also means, trying to crowd in private investment and making your system stronger. The climate agenda also puts us in line to get the type of resource for electronic vehicles, and solar energy and things that will make the growth more effective and sustainable."

Ofori-Atta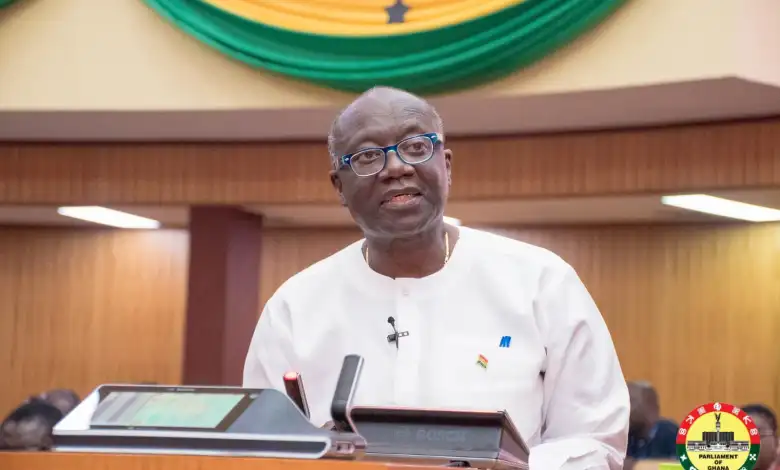 Activities like deforestation, illegal logging, and unsustainable land-use practices, including illegal mining (galamsey) has led to the depletion of Ghana's forest cover from the eight million tropical forest in 1900 to the current 2.7 million.
Adverse Effects of Climate Change
This has exposed the country to adverse effects of climate change, resulting in some bush fires, drought, changes in rainfall pattern, rise in sea-level, and the salinity of coastal waters.
The government, however, has developed various initiatives, including the Green Ghana Day to encourage Ghanaians to grow more trees to recover lost forest cover.
The country also has a National Climate Change Policy, which provides a strategic direction for the coordination of various activities and response for effective adaptation, mitigation, and social development.
The policy has five prioritised areas – agriculture and food security, disaster preparedness and response, natural resource management, equitable social development, as well as energy, industrial and infrastructural development.
All efforts in the implementation of the policy is to ensure that the country achieves resilience and have a climate compatible economy, while achieving sustainable development through equitable low carbon growth.
In tackling the challenges, climate compatible development moves beyond the traditional separation of adaptation, mitigation and development strategies. Instead it emphasises climate strategies that embrace development goals and development strategies that integrate the threats and opportunities of a changing climate.
As a result, it heralds a new generation of development processes that safeguard development from climate impacts (climate resilient development) and reduce or keep emissions low without compromising development goals (low emissions development).
Climate compatible development goes one step further by asking policy makers to consider 'triple win' strategies that result in low emissions, build resilience and promote development simultaneously.
READ ALSO: Reliance on T-bills Unsustainable Despite IMF Assurances- Economist