Fante rap god and highlife musician, Kofi Kinaata, has taken to social media to share a significant life-changing moment from his childhood.
He recounted an encounter with his class 4 teacher who was deeply concerned about his troublesome and truant behaviour in school.
According to him, he was a deviant child so much so that his teacher was always moved to tears.
He recounted where his teacher went the extra mile to make a lasting impact on his life. Fearing for a not-so-bright future for Kinaata, the teacher took him on a stroll and showed him two houses in the neighborhood and the traits exhibited by both owners.
He asserted:
"I remember my class 4 teacher used to cry several times because I was very troublesome and truant. One day she took me out to see a nice building in the neighbourhood and asked me if I would like to build a nice house like this.
"I answered 'yes' and she told me the owner of the house was very obedient, paid attention in class, never worried his teacher, never fought in class and was very smart. Then she showed me a dirty house of one notorious person in our neighbourhood and asked which of the two houses I would love to build in future".

Kofi Kinaata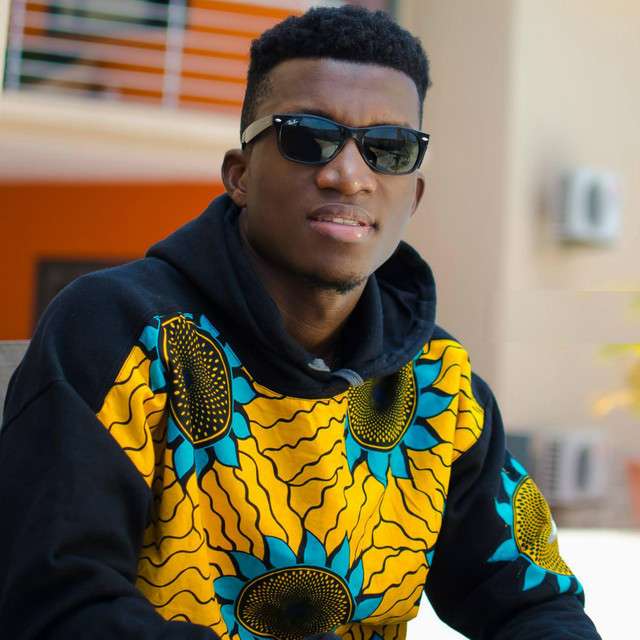 He further added:
"I still answered the first one and she said the person who lives inside never paid attention in class and was behaving like me when he was my age so if I want to be a bigger person in the future, I should take everything she teaches me seriously. Her advice changed my perspective on a lot of things".

Kofi Kinaata
He revealed that it made him realize the importance of taking his education seriously, paying attention in class, and behaving responsibly. He added that the profound piece of advice from his teacher deeply impacted him.
The highlife musician said that it was that moment his life changed for the better and he stayed with that experience throughout his journey to becoming a successful musician.
This revelation was made while contributing to a discussion on the need for teachers to be highly rewarded.
Fans will determine if 'Effiakuma Love' will win VGMA
Highlife musician, Kofi Kinaata responded to the potential of the 'Effiakuma Love' song winning big at the 2024 Vodafone Ghana Music Awards (VGMA).
According to the multiple award-winning singer, his fans will determine if 'Effiakuma Love' will win the 'Reggae Song of the Year' at the VGMAs next year.
He told in an interview:
"My fans will determine how far Effiakuma Love will go and if it'll be able to pick some awards next year at the VGMA but as for me I know it's a good song.
"I know that the song is so great but when I release it, how far it goes will be determined by how people react to the song and most especially DJs and presenters who play the song".

Kofi Kinaata
He said:
"Those in the media play the song and say good things about it and the fans will also hail the song and rally behind it but as for me when I release the song I have done my part of it".

Kofi Kinaata
He further added:
"I did the song specially for the fans so it's now their property to determine if they want to take it far or not but as for me I have done the singing already".

Kofi Kinaata
READ ALSO: 'Fear' And 'Doubt' In The Industry As Actors Strike In Hollywood