Gladstorm Kwabena Akwaboah Jnr., known by his stage name Akwaboah Jnr has commended Ghana's most celebrated rapper Sarkodie for teaching him to be himself and not do things for fame.
In an interview, the singer discussed several topics from songwriting, his Black Stars song 'BRING BACK THE LOVE', intellectual property to Sarkodie, Highlife, money, and metrics.
He spoke about when he was signed by Sarkodie and the significant change it made in his life.
"Yes! And you see and that's the part people actually don't get. It got to a point where people were like 'Charley you go fit do this thing, why you dey under Sark? That guy is killing your vibe.
"…wherever Sark is, God bless him. He's been a very great inspiration to me".

Akwaboah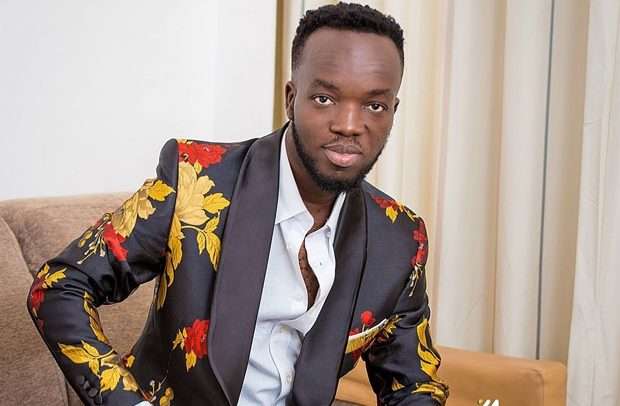 He also disclosed the times he wanted to make uptempo songs and also narrated how Sarkodie gave him the lifetime advice of:
"…if you want to do this – the uptempo songs – it's fine, I can help you. Do it! But when you go down, there's nobody to pick you up…"

Akwaboah
Akwaboah mentioned how Sarkodie cautioned him not to lose himself and his musical strength and went ahead to shoot a video for him, which is 'HYE ME BO'.
He concluded by saying that advice has been in his head to date, and never to lose himself all in the name of trends.
Akwaboah and Sarkodie still have a beautiful relationship even after his leaving the label.
Akwaboah releases official music video for Black Stars theme song
Highlife musician Akwaboah has released visuals for his Black Stars theme song titled "Bring Back the Love" ahead of the 2022 Fifa World Cup tournament in Qatar.
The song was released in September in support of Ghana's participation at the global tournament and also for tournaments beyond the World Cup.
The sentimental video was shot using the iconic Independence Square as a prominent backdrop with a throwback to 1957 Independence and Kwame Nkrumah.
Football fans on Osu Oxford Street can also be seen dancing to the song which has already been streamed close to a million times across digital platforms.
Akwaboah in a recent tweet to a fan intimidated that he will be dropping banger after banger from now till December 2023.
This is surely good news as the artist is known for his good music and is eagerly anticipating the release of his Lighthouse album next year.
READ ALSO: Celebrities, Fans Mourn Late Gospel Singer, Sammie Okposo