There are calls for the Academy to strip Will Smith of his Best Actor Oscar award after Will Smith walked on stage and slapped comedian Chris Rock for making a joke about Jada Pinkett-Smith's hair.
Even though Smith issued an apology to the Academy and his fellow nominees, that may not be enough as there are calls for him to be stripped off the award for "his violent outburst", and a slap that seemingly breached the Academy's code of conduct.
"It's basically assault. Everyone was just so shocked in the room, it was so uncomfortable", one executive told local media.
"I think Will would not want to give his Oscar back, but who knows what will happen now", Director, Judd Apatow, who was appalled by the behavior he witnessed onstage said.
"He (Will) could have killed him (Chris). That's pure out-of-control rage and violence. They've heard a million jokes about them in the last three decades. They are not freshmen in the world of Hollywood and comedy. He (Will) lost his mind".

Judd Apatow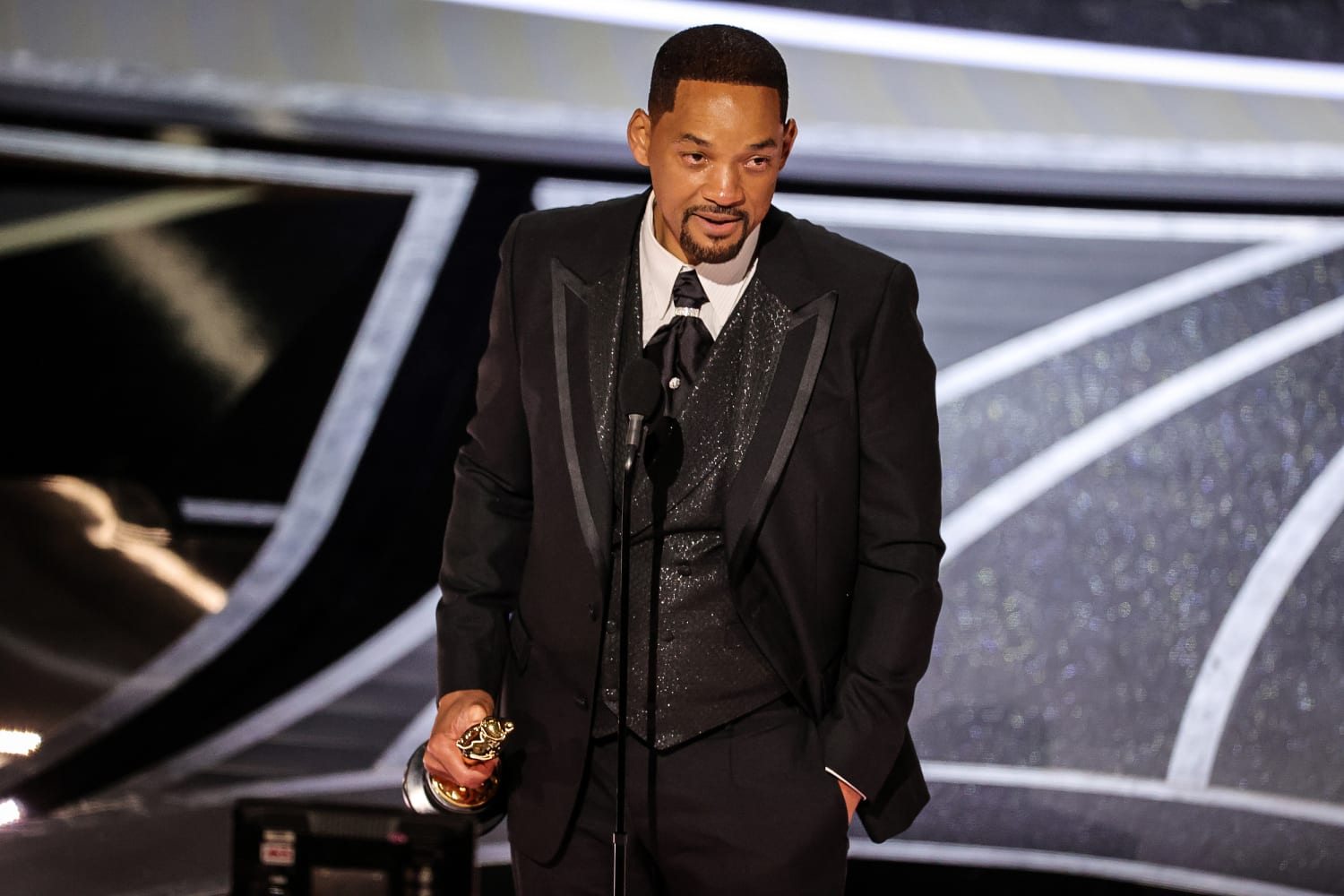 The Academy, in its code of conduct, is known to take a very a dim view of violence of any kind. After the award ceremony was over it tweeted: "The Academy does not condone violence of any form. We are delighted to celebrate our 94th Academy Awards winners, who deserve this moment of recognition from their peers and movie lovers around the world".
"Academy membership is a privilege offered to only a select few within the global community of filmmakers", Academy of Motion Picture Arts and Sciences (AMPAS) CEO, Dawn Hudson wrote to members following the scandal.
Producers Couldn't Walk Will Smith out of the Theatre
The slap threw the entire Oscars broadcast into chaos as producers were frantically forced into deciding how to deal with the on-air assault, with Smith yet to receive his Best Actor statuette.
Per some reports, under normal circumstances, Smith would have certainly been removed by security guards and escorted out of the auditorium for the attack; however, the slap came moments before the award for Best Actor was to be announced and as such, couldn't escort him out of the auditorium.
Only three people in the building knew that Smith was to receive the coveted prize including the show's producer, Will Packer, and two accountants from Price Waterhouse Coopers, who oversee the tabulating of the Oscars results before the winning envelopes are handed out and opened onstage. Producers were therefore placed in an impossible situation as to how to deal with the assault.
Meanwhile, Smith's rep could be seen rushing to be by his side as the actor sat back down next to his wife, while the producer of the entire Oscars show, Packer, was also seen racing to Smith's table and said something to him.
During the commercial break which followed, Will Smith was pulled aside and comforted by Denzel Washington and Tyler Perry appeared to signal him to brush it off, according to some reports.
Smith's publicist continued speaking with him during the final commercial breaks of the Oscars broadcast which were quickly inserted into the broadcast while producers dealt with the panic behind the scenes.
Backstage the academy told gathered journalists not to ask any of the actors present about the slap, however, that everyone was talking about at the Oscar's party gathering. 
The LAPD were also informed of what occurred on stage but revealed later that no complaint had been filed.
Read also: Economic Measures, "Fantastic Way Of Trying To Deceive People"- Murtala Mohammed