Ghanaian musical duo, Dope Nation has called on the government to reduce the percentage of tax placed on betting wins despite the fact they don't indulge in the sports.
They made this statement because the government has decided to amend the Tax Act, therefore introducing withholding tax on winnings from sports betting and lottery. The 10% tax started on August 15, 2023.
The identical twin brothers indicated that they do not bet but since the tax is on citizens and they happen to be part of the citizens, they are pleading with the government to reduce the tax placed on betting wins.
A comment was made by a guest in an interview that Ghanaian youths are lazy so the tax should even be increased.
However, the musical duo begged as they commended the youth for being strong and surviving in these challenging times.
They highlighted:
"Ghanaian youth are very strong and our work is very powerful because, through all these systems that aren't working, we still find ways to get food on our table".

Dope Nation
They further continued:
"Some of us feed people and care for others. Look at the systems we're in yet we still find a way. Ghanaian youth are the revolution".

Dope Nation
Dope Nation reveals bringing a new sound called 'Amapiano'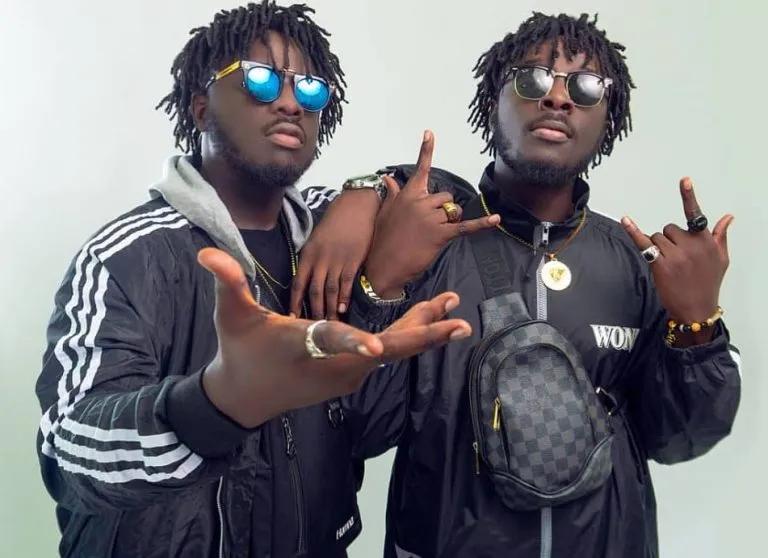 Dope Nation, Ghanaian twins turned music duo revealed that they are working on a new sound called 'Ghanapiano' which they will incorporate into their music.
They revealed:
"It actually started with 'Gboza'. If you listen to it, there are elements of Hammer's tunes in there. We are trying to churn a new sound called 'Ghanapiano'".

Dope Nation
The music duo stated that their revelation is not to fight anyone's intellectual property but rather to try to give credence to everybody and at the same time bring a new sound.
'Ghanapiano' is a fusion of the popular South African amapiano together with Ghanaian culture. Due to the huge role the South African sound plays in the turn-out of the new sound, the amazing duo learned the craft and incorporated it into their project.
They also explained the reason why the choice of name had Ghana in it even though it has 'amapiano'. They stated:
"The reason why it's Ghana is that we are taking old and new sounds from the Ghanaian culture musically and we merge it on the piano. If you listen to 'Gboza', you'll hear these elements on the piano; that's why we churn the name, 'Ghanapiano'".

Dope Nation
They disclosed:
"We didn't just get up one day and came up with the term. We have friends who are producers in South Africa that actually opened their doors to us.
"We saw how they made their beats, learned their elements, and decided to make this type of sound. If you realize, you can hear the 'amapiano' instruments but it is a Ghanaian sound".

Dope Nation
Also, the duo added that the basis of making music in Ghana is copying.
They stated:
"Our fundamentals when it comes to music is copying because when you take our progressions and melodies, they are from old songs. We just bite them and create them into something new.
"We can't say we're creating something new; it can't happen because the keys and melodies are just there and have been exhausted. The only thing that can be done is to make them evolve".

Dope Nation
The twin brothers further added:
"The world is now listening to Africa. The world is literally listening to piano so we feel like this is the time… The uniqueness is already there; we just need to research into it and use our instrument to design our own tune. The thing about this is it's a fusion. We are taking different genres and fusing them into that".

Dope Nation
READ ALSO: Regina Daniels Lavish Sweet Words On Billionaire's Daughter, Meram Indimi