Cook-a-thon record breaker, Hilda Effiong-Bassey, popularly called Hilda Baci has spent over N1.1m on a lunch date with her friends.
Baci's friend explained they all visited a restaurant for lunch after church service and after placing their orders, the bill was N1.1m, adding that Baci pulled out the said amount from her pocket.
Baci's friend said:
"Happy Sunday guys, so today, we went to church to thank God for a successful Cook-a-thon. After service, we decided to stop by for brunch, you guys, we ordered the world, and when our bills came in, it was N1.1m, we were like what did we order? But no worries because we were with the world record breaker, so she paid the bill".

Baci's friend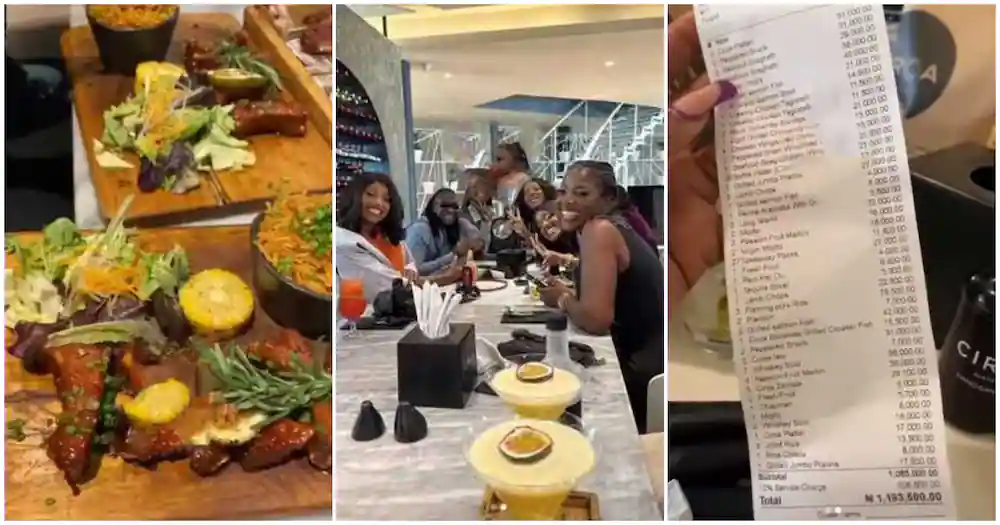 In the video clip, Baci was seen in the company of her friends at the restaurant. The receipt was also displayed in the video clip.
At the onset of the marathon, cooking streamed on Instagram and YouTube, her goal was to beat the Indian record holder, who cooked for 87 hours and 45 minutes in 2019, by achieving a non-stop cooking target of 96 hours.
However, with sheer determination and a boisterous crowd including celebrities cheering her up as she engaged in the cooking, Baci, after clinching the 96-hour target, went on to set a new global record of non-stop cooking for 100 hours.
Notable government officials including the President, Major-General Muhammadu Buhari (retd); Vice President, Yemi Osinbajo, President-elect, Bola Tinubu, presidential candidates of the Peoples Democratic Party and the Labour Party, Atiku Abubakar and Peter Obi respectively, and the governors of Lagos and Akwa-Ibom states, Sanwo-Olu and Udom Emmanuel, among others have congratulated the chef on the new feat.
Hilda Baci gives testimony in church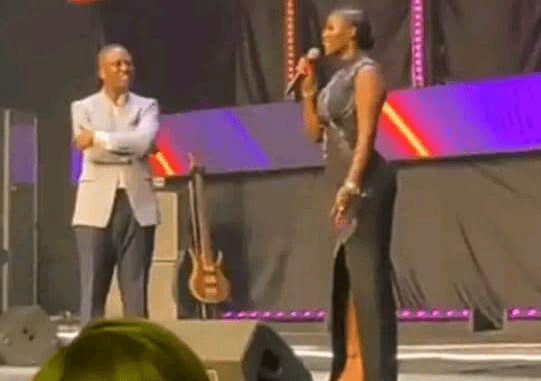 Popular Nigerian chef, Hilda Baci, stormed her church with outpouring testimonies from her just-ended cooking contest.
She was spotted on the altar, appreciating God for the peace she enjoyed during the entire period she was cooking.
Parts of her testimony read:
"Being able to get to that 100 was a miracle".

Hilda Baci
She attributed all her success in breaking the cooking record to God. However, in a couple of videos shared on her Instagram stories, church members screamed at the top of their voices as she approached the altar.
After Hilda's historic feat, social media was flooded with pictures of all kinds, some of which raised brows.
Netizens thronged Hilda Baci's Instagram to check out her posts, in the quest to discover more about the popular 'record-breaking chef'.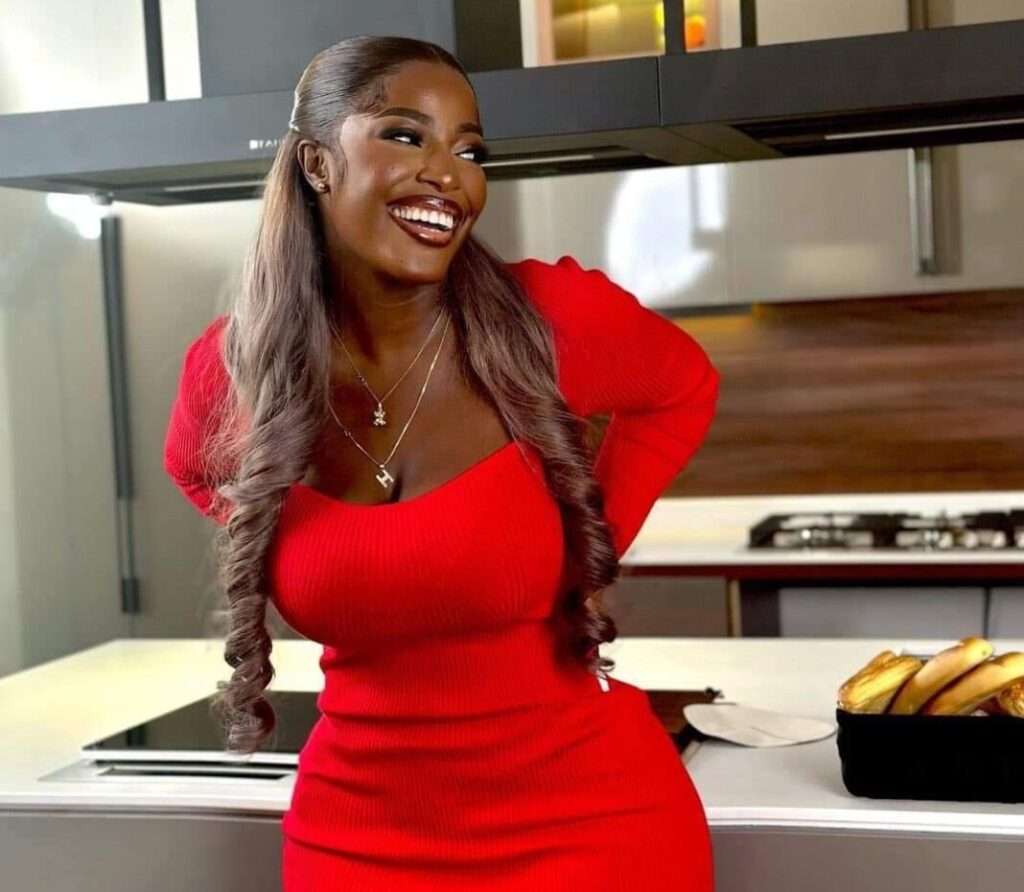 A look at the 27-year-old actress cum chef's Instagram page captures her in different kinds of outfits, most of which are hot and saucy. Bikini fits, clothes defining her curves, and exposing parts of her banging body among others were spotted.
However, a pastor has indirectly reacted to this development. In excerpts of his sermon which has gone viral, he noted that any individual who attains a higher dimension in life must dress accordingly.
He said, no matter the record an individual breaks, they must endeavor to dress in a way that projects their achievement and not their bodies. He said:
"There is something that the book of Proverbs called the attire of a harlot. It means if you see a demon girl, you can know from her dressing. It doesn't matter the record she breaks. There is a way you can dress and we will suspect that it is not food this person is selling".

A Pastor
Although he did not mention Hilda's name, many linked his sermon to Hilda Baci, particularly because he cited a record-breaking attempt in his speech.
READ ALSO: He Is A Liar! – Ypee Dismisses Oseikrom Sikanii's Claim